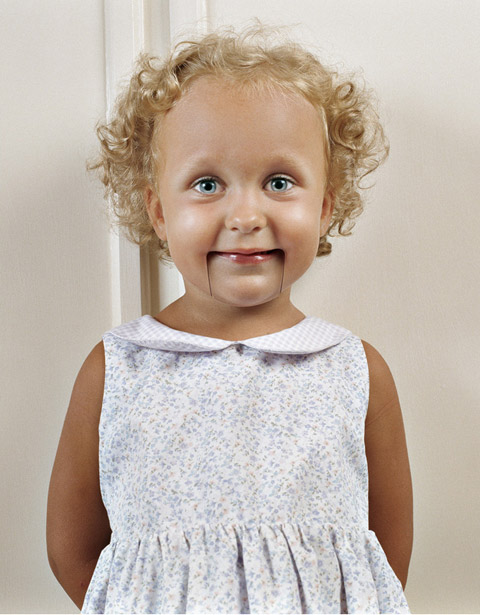 For Winkler+Noah, photography was the most fitting point of arrival for an artistic itinerary that they began instinctively from childhood, exploring all the forms of expression that they encountered— painting, drawing and sculpture — amalgamating them and trying out blends between different media. After a professional detour as an illustrator and graphic designer, Noah met Winkler and this acted as a detonator, producing a mixture fusing traditional photography with experimentation. What their pictures reveal is a sensation of hyper-reality: the protagonists of their portraits appear in a real context, but they stand out from it as if highlighted by reality itself. The artists deal personally with post-production so that the creative process joins up with itself like a circle. They have received recognition all over the world through the Cannes Lions Festival, IPA, The Lucie Awards, American Photography, Lürzer's Archive's 200 Best Photographers, Epica Awards, and Communication Arts.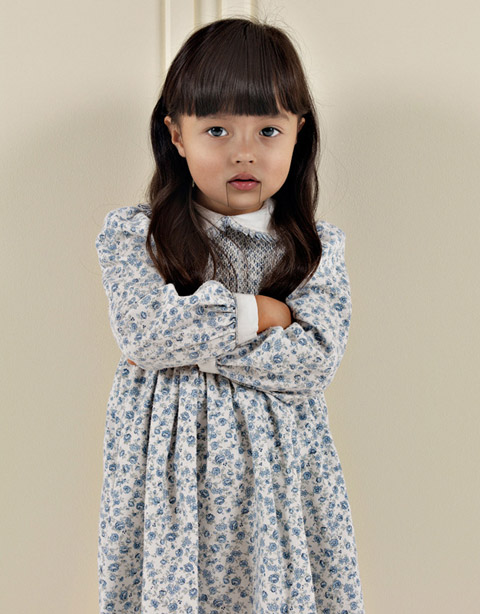 How did the idea of presenting children as puppets come about?
'The Puppet Show came into being by chance, one late summer afternoon two and a half years ago, after a day at the sea with our granddaughter, Beatrice. We had the idea of photographing her together with her mother. Among the various pictures, there was one where she was alone, leaning with her back against our wardrobe and looking into the camera with an embarrassed smile. She had all the typical features of a doll: a round head, blond curls, blue eyes, tanned skin, a flowery dress.
'Almost as a joke, and with the subject's agreement, we had the idea of turning her into a doll, to all effects. Then, during the months after taking the picture, we reflected a lot about what a photo of that kind could symbolise, and in general, about how much the media are able to manipulate children's behaviour.
'From these first considerations, a sizeable project came into being, to which we have now dedicated more than two years work involving another 29 little protagonists'.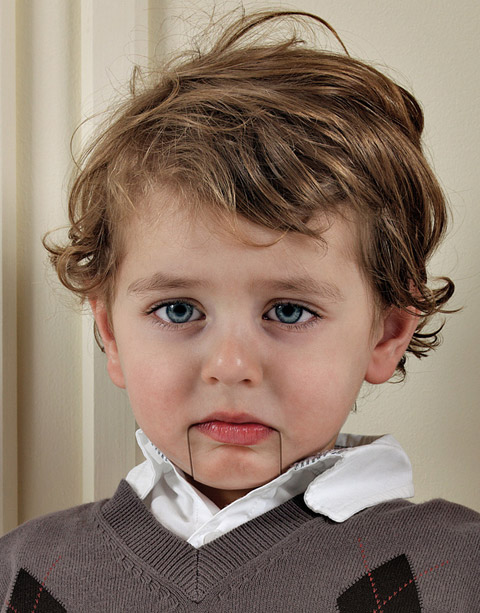 This series resulted in a traveling exhibition around Europe, as well as a book. Was this the intention all along or did this just take place organically?
'We are looking for a gallery to propose this to. It will be fantastic if this exhibition arrives in Africa, for instance!'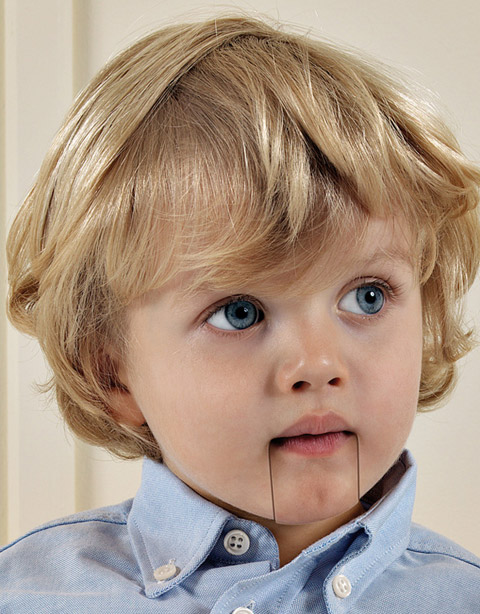 How did you go about choosing the children for this project? Considering the theme, was there some discussion about using models instead of "real" children?
'Almost all the children were "normal" and not professional runway models. We were helped by two baby agencies but the children always dressed in their own clothing'.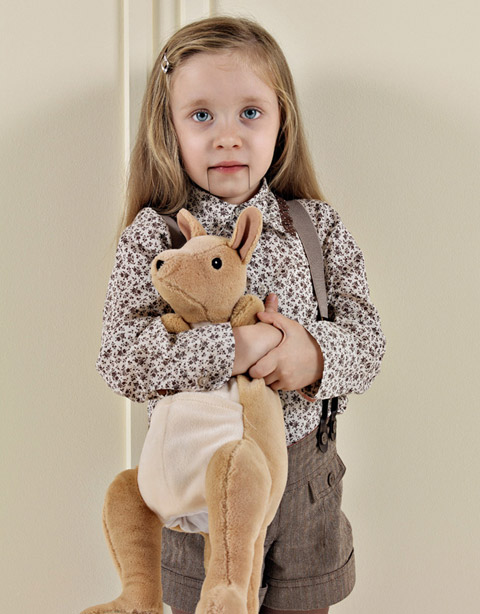 The proceeds from the sale of these photographs go to charity. Can you talk about what led you to make this decision and where the money will end up?
'We have decided that it should have a social purpose. Helping the children of the Third World through pictures of children of the First World seemed to us a perfect way to strengthen the natural link that joins all the people of the world together. All the money collect by this exhibition will be spent by Epsilon Onlus to finance a school-project in Africa. Probably in Kenya'.