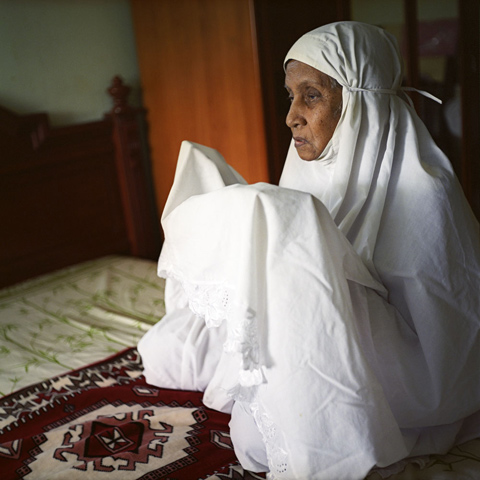 Deanna Ng is a freelance photographer specialising in documentary, portraits and off-beat travel photos. In 2006, Ng was selected as an International Participant for the Prestigious Missouri Photo Workshop by the University of Missouri. As she started photography late in her life, she believes in teaching photography to the youth. She has taught in numerous schools in Singapore and also at Objectifs: Centre for Photography and Filmmaking. Her clientele includes Ink Publishing, the Australian High Commission and the Singapore Tourism Board among others. Her photographs have also been exhibited in numerous group exhibitions in Singapore. In 2008, Ng exhibited in her first international group exhibition for The Month of Photography, Tokyo.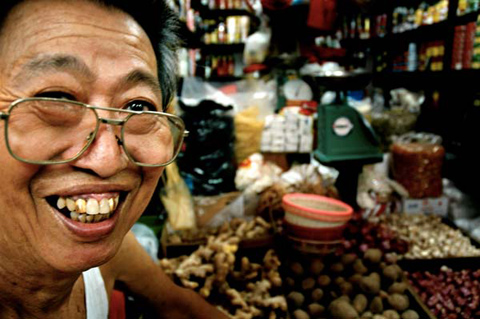 You didn't start out as a full-time photographer. What inspired you to make the leap?
'I took this workshop called "Shooting Home" at Objectifs in 2004. The workshop challenged participants to find our own story in our backyard. For the workshop, I wanted to shoot Singapore as an accidental tourist. I spent a few days trying to formulate my idea but everything was thrashed by the faculty. In the end, I went down to my neighbourhood market and shot the portraits of the hawkers. I thought if I'm a tourist, I would want to see the daily lives of the locals and nothing was more real than that.
'Through that experience, it really opened up my mind to how photography can be used as a medium to formulate ideas and tell a story. It is a channel for expressing my ideas instead of a series of pretty pictures that don't say anything. With that, I decided to become a photographer'.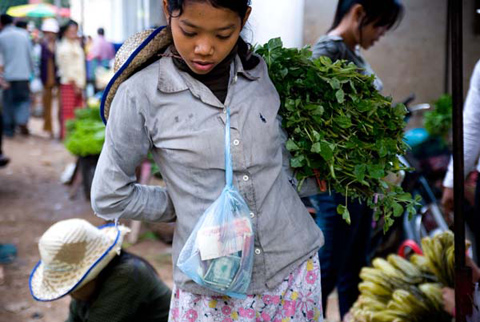 Let's talk about your exhibition on your travel series Phsat – Siem Reap in the Month of Photography, Japan 2008. What's the motivation behind this series?
'Phsat – Siem Reap was taken in 2007. It's continuation of my market series. Siem Reap is famous for Angkor Wat but I was also interested in finding out the real life of the locals behind Angkor Wat. The Phsat was an amazing avenue into the Cambodians' daily lives. The little details of how the girl who ties her money in a plastic money and hangs it on her shirt, the muddy grounds of the market, locals going to their dentist there and when you make a turn in the market, suddenly there was a whole section of goldsmiths – all of which I did not expect to see in a market. There was just so much life in it'.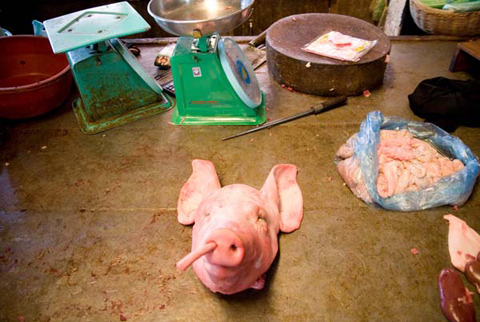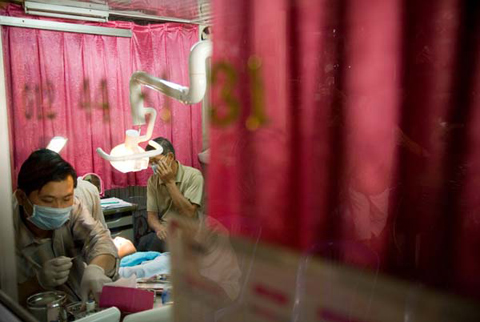 Your latest work on Hospice patients is a departure from your travel and street photography. What is the goal of this series and what have been some of the challenges you have had to overcome?
'I was approached by Lien Foundation last April. It was the second time they were doing this campaign. For the first project, the focus was on the hospices and the care hospices provide. When they asked me to photograph for the second project, Life Before Death Campaign, the objective was to create a legacy album for hospice patients. This legacy album would be a memory for the family members. Through this album, they also wanted to get the families talking the inevitable — death.
'When we started this project, it was the first time we were doing it. In the album, we compiled past pictures from the patient's collection as well as my pictures. I thought it would be difficult for the families were to see how fragile their loved ones have become. As a photographer, I questioned if I was doing the right thing, too. I was worried that the family member would be sad. But at the end of the day, we did find moments of tenderness that I thought that family members would like to keep.
'Another challenge for me was to face death. When I first started the project, I was depressed and my earlier pictures in this project reflected that. I couldn't imagine if I was in their position. In particular, I thought of Mr Phua who was a competitive tango dancer in his retirement years and became bed ridden. He was diagnosed with Lou Gehrig's disease four years ago. However, I think the one lesson that these families have taught me is to count my blessings'.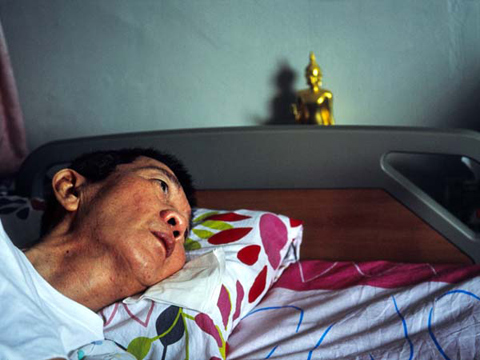 Because you are a photography teacher, you see the work of many budding photographers. What qualities make an exceptional student with a promising career stand out from the rest?
'As a teacher, I look out for their own personal input into their work. It's hard to come up with an original idea since everything has been done to death but by shooting from the heart, the pictures come alive. I think this is what makes the pictures special and it is something hard to replicate'.