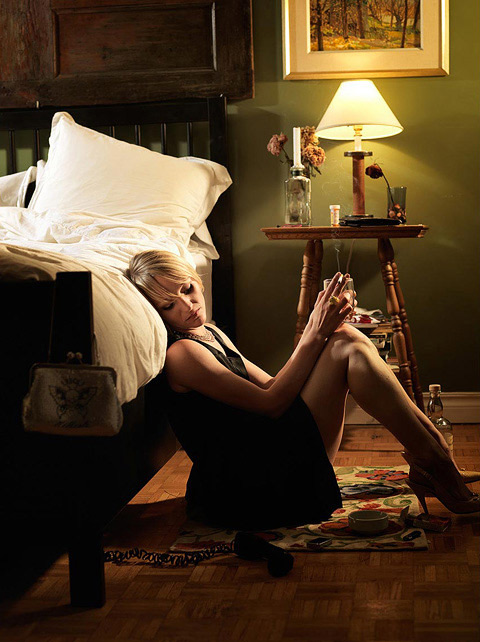 Finn O'Hara was born in London and raised in Inglewood, Ontario, a small rural town north of Toronto. He was introduced to the world of photography at a young age by his father, a former employee at Kodak, and was given different types of cameras and film to experiment with as a child. After studying English Literature at Bishop's University in Quebec, he moved to Toronto, where he made the transition back to photography. With clients including Forbes, The Guardian Weekend Magazine, New Scientist, Wallpaper, and Wired, he is currently working on a personal portrait project based on tragically awesome names.
There's a strong narrative throughout your work. Can you talk a bit about your inspiration and how you decide what idea is worth putting into production?
'My inspiration comes over time and really derives from front page news, stories from friends and acquaintances, and urban myths. I found myself continuously intrigued by the improbable and fantastic stories that make their way to newspapers or into a great story told at a party. What really impresses me, after collecting those stories, are the ones that evoke recognizable moments of heightened tension. It's something that I've just begun working on, and continually attempt to refine'.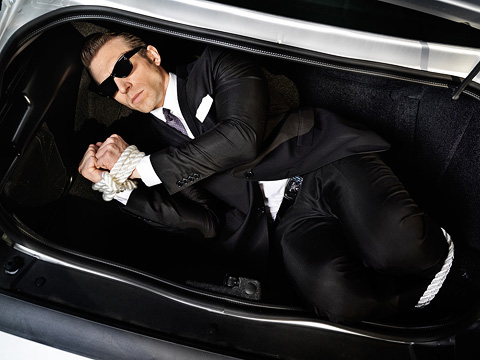 What's the first thing you do once you have a new idea for a shoot or project you want to implement?
'The first thing I do is compile a lot of inspirational imagery, build a location roster, develop a casting brief, and begin to storyboard the project. I call it a sandbox. Once everything is in, I begin to sift everything and determine what elements I like, and which ones don't fit'.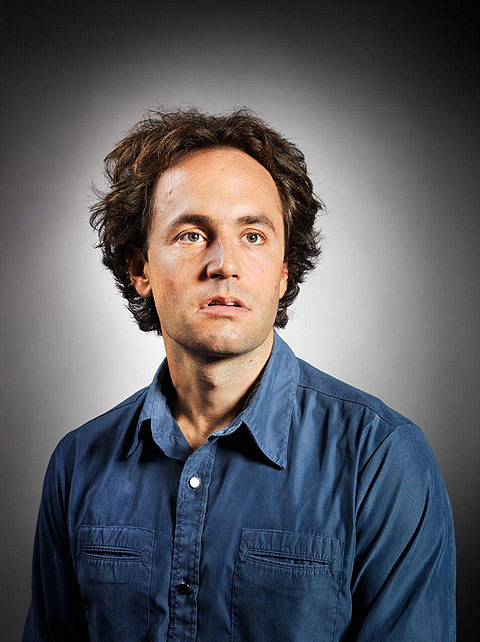 You're working on a new project called, I Love Your F**king Name. How did you come up with this concept and what's the process once you have a heap of people with cool names to photograph?
'The concept actually came to me in the shower, and I have no recollection as to what brought me to that stage. I think what partially inspired it, though, was the fact that I always had to explain my name, and I got to thinking that a lot of other people have similar challenges with theirs. The process of determination as to who I'd like to photograph are fairly loose, but it has to be a name that is given at birth. It's something that we're branded with, and have no control over, and definitely contributes to who we are. So once I get a heap of names, I'm looking for how someone's name conflicts with what's normal — funny sounding, lyrical, rhyming, and so on — and how it has affected them. The portraits will be accompanied by a small dossier, which will include the person's story about their name and a photo of their identification'.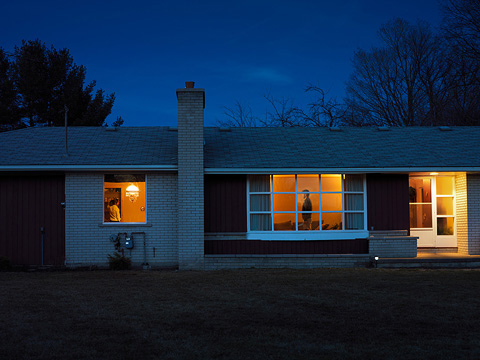 How do you see the movement of more and more content online changing the way that you work in the future?
'I started my career in photography working for a magazine in the mid 90s which embraced the online publishing model, far before any other publication in Canada. Most of my earliest commercial clients were through Digital Agencies (Henderson Bas, Organic, Teehan+Lax), and I shot strictly for online campaigns. So it's always been at the top of my mind. Also, keeping a blog detailing my processes and recent work, and thus being an active participant in photography discourse, has been the latest addition to my working practice in embracing the online shift. Keeping an online presence is the key to being able to maintain and adapt to the shift to online content'.