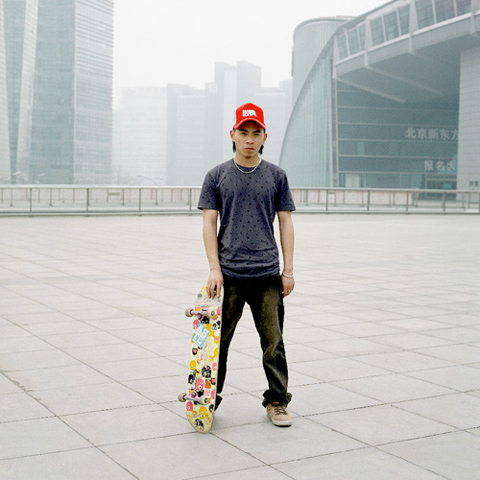 Raised in Pittsburgh, Eric Gregory Powell completed a BFA in Photojournalism from The Corcoran College of Art, Washington DC, attending the Eddie Adams Workshop during his senior year. Whilst in Washington, he worked in the famous Adamson Editions print studio on projects for Adam Fuss, Chuck Close, Inez van Lamsweerde, Annie Leibovitz, Jack Pierson, Roni Horn, Jenny Holzer, Bruce Weber, and William Christenberry. He was subsequently an assistant to Contact Press Images' David Burnett during the 2008 Beijing Olympics and has since remained in China.
About a year or so ago, you left Washington DC for Beijing. Do you find you are more inspired to photograph in China?
'By that time, I had been in DC for almost five years. I had finished school, then worked for a year after graduating. Maybe it was just the "Last Days of W", but DC had not been the most inspiring of places. Listening to the World Service on the radio every night, it was all China this, China that. And every Phillips de Pury catalog was filled with Chinese artists. It's not so much that I feel more inspired to photograph here, but that there is simply so much more happening'.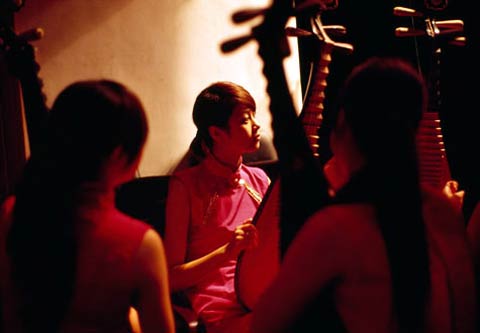 You are curating a show with the young Chinese artist, Luo Yang. Can you talk about how this came about and what the gallery scene looks like in Beijing?
'Back in September, I came across Luo Yang's work in an academic photography show in the Shanxi province. Then I'd been going through her film to edit a project and found a gallery willing to show the work. The show runs until the middle of April in a smaller gallery in the 798 district. Everyone knows about the scene in Beijing because of all the international press it has received. When people come here and see all the amazing gallery spaces and the huge studios, they are blown away and think that this the future of the art market.
'Many of the less established galleries have started to close down. Of course, people will say that it's because of the economic crisis and slowing sales, but the truth is that they never sold anything to begin with. They are usually operated by mega-rich Chinese business people who caught wind of the money to be made in the art market and decided to open a space.
'They have a huge gallery designed and built for next to nothing and then staff it for a few dollars a day. All of the big name artists who have already made money sold work directly from their own studios, and the international galleries that have set-up spaces in Beijing just want to have better ties with their artists who are based here. I am not convinced the domestic Chinese art market even exists. But for a young curator, there is an endless supply of empty gallery spaces waiting to be filled'.
Are the Chinese receptive to having their photo taken? How do you communicate with them from the beginning of the process?
'Since the build-up to the Olympics, and especially since the Sichuan earthquake, the Chinese on all levels of society are very aware of international media stereotypes that have been applied to them. Being a tall, white guy does not make things any easier.
'I find that working in large format helps. Setting up the big camera gets a lot of attention, but makes people more interested in having their photo taken. Being able to speak a bit of the language is also a must.
'I was once in Inner Mongolia with a friend and we were walking around an old factory. The scene got really tense because a couple of the guards thought we were Russians up to some trouble. But after explaining to them that we were Americans, the conversation turned friendly and soon they were asking about Obama and if we eat anything other than bread and McDonalds'.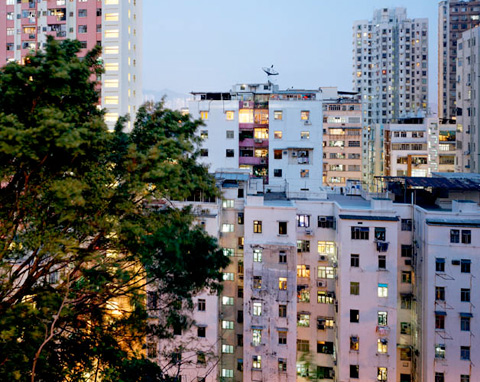 Are you working on a specific project in Beijing or simply documenting interesting places and people that you come across?
'I have not really been working on a project, but what has been interesting me most is urbanism. Beijing is the least convenient place I have ever been to. You cannot walk anywhere. I live an apartment area on the edge of the city, and all the streets are at least six lanes wide and all the buildings are at least 300 meters apart. Go into the "center" of the city and it's the same.
'There is no relationship to human scale, and this seems to be the case in almost every booming city on the mainland. I have recently been able to travel to Taipei and Hong Kong, and both of these cities could not be any more different from China. They are really amazing and efficient places. Everyone is always focusing on the immediate implications of the political situation in China, but I am more interested in the long term effects on the livability of cities'.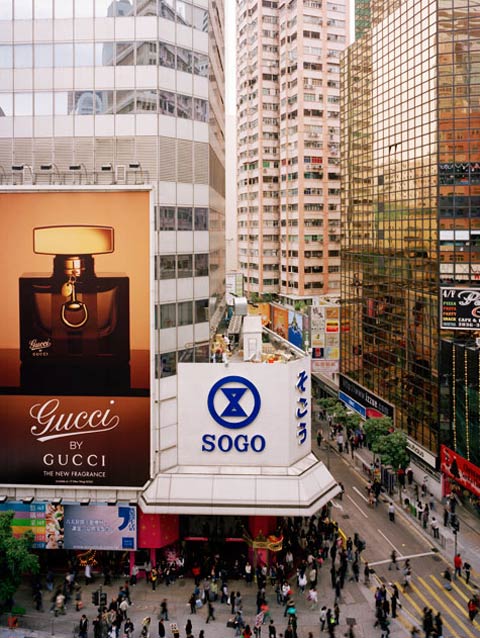 What are some things that really excite you about living and photographing in Beijing?
'When it comes down to it, cost is a really big factor. I can comfortably sustain myself as photographer pursuing my own interests in Beijing, which despite all its inconveniences and occasional dust-storms, is still a dynamic international city. There is always a major exhibition opening somewhere, with a banquet style dinner party that follows. Things change so fast here that you can visit a place once and not even recognize it a month later.
'There are so many other huge Chinese cities with populations of more than ten million people that you probably haven't even heard of. And each is just a cheap train ticket away. At any moment I can jump on a quick flight to Hong Kong, Tokyo, Taipei, Seoul, Singapore, or perhaps even Pyongyang'.