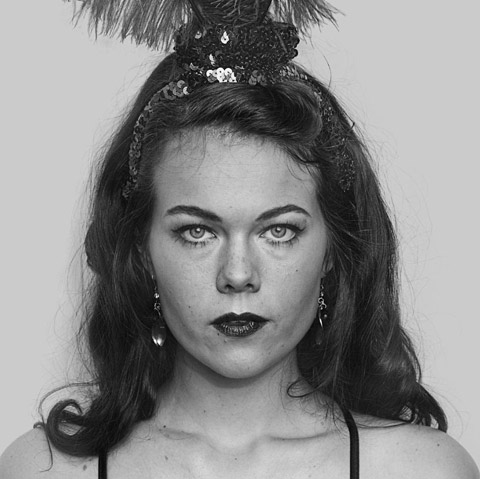 Before becoming a professional photographer, Matt Hoyle was a Creative Director in advertising. His photography has been recognized in Communication Arts, PDN Photo Annual, and D&AD. He's been selected as one of the 200 Best Ad Photographers by Lurzer's Archive, and has appeared multiple times in the IPA Best of Show. Matt's work has also won a Cannes Gold Lion. His personal work has been shown in the National Portrait Gallery, the Farmani Gallery, the Thomas Werner Gallery, and the Art Gallery of New South Wales with solo exhibitions at Sous Le Etoilles, Point of View Gallery, Gulf Photo Plus, and Blender Gallery. Matt's clients include Saatchi & Saatchi, Ogilvy, Publicis, BBDO, GSD&M, Rolling Stone, New York Magazine, Wired, Fast Company, Portfolio, LA Times Magazine, WWE among others.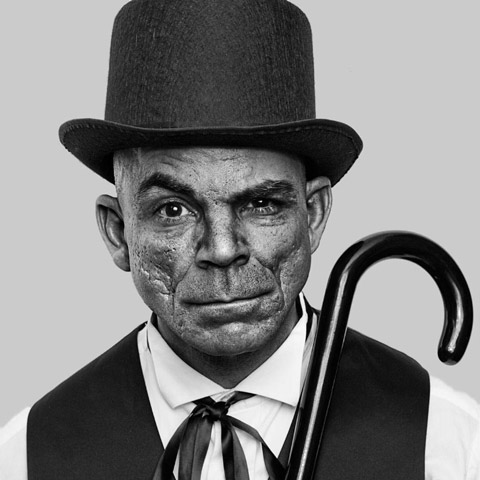 You were a creative director in the advertising industry before you decided to become a full time photographer. What made you decide to make this jump and was it an easy transition?
'I decided to make the jump to give myself more creative freedom. The structure of an advertising agency is still a commercial enterprise and the many layers of power and decision makers made it hard to put my heart and mind into something that would inevitably get diluted into some unrecognizable form down the track. Having said that, the ad industry gave me quite a bit of insight on how to create concepts that had cohesive themes, similar to ad campaigns. I now work in series so that the viewer can see a common thread of an idea woven throughout'.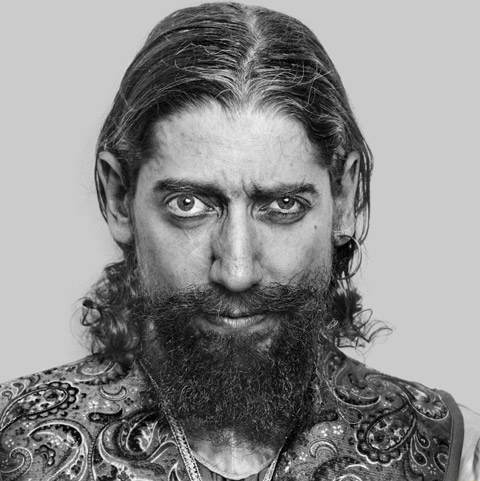 In your latest series, Barnumville, you photographed performers who are part of the few remaining sideshows in America. How did you initially approach them about this project?
'We were very lucky to align ourselves with a great casting agent named Oliver Zehetner-Loffredo at Ugly NY. They have the absolute best in characters and real old school performers from around America. Oliver fell in love with our project and we gave him our wish list. He then went about sharing the story of Barnumville with these guys and they jumped at the chance. It was really about selling the idea of a thematic project that went deeper than just a photo. I had written a backstory on the founding of Barnumville and how the residents came to be that I think intrigued the subjects and gave them an insight that it was a respectable fine art project and not some exploitative shoot'.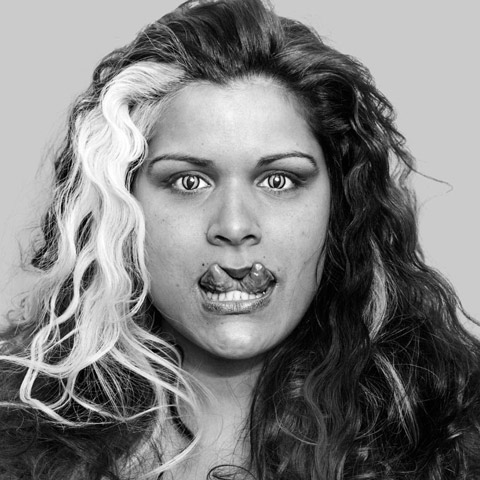 What made you decide to shoot close-up portraits of the performers, and did you look to any other photographers for inspiration?
'The project actually came about and still has the intention of creating 14 cinematic format scenes/shots. I am in the process of creating those scenes in CGI, which is very similar to the process in motion picture CGI movies. These 14 scenes will depict Barnumville as a realistic 1940's Florida town inhabited by sideshow performers. These b&w portraits were initially just a recording. I didn't know they would have such an impact, but the features on each of their faces told so much that I had to create a separate series'.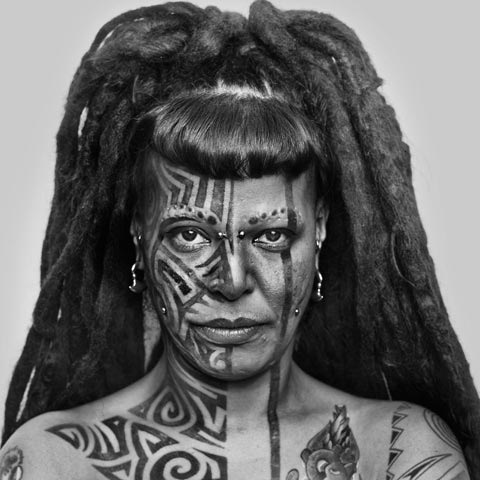 Can you tell us about your favorite photo — or performer — from this series and what your memories are of shooting it?
'Each person brought their own story and personality to the shoot. The gentle giant, Paul Badome, was such a wonderful man. As he was in the bathroom getting into his vintage 1940's outfit, a staple that had been left in the waistband got embedded into his thumb. As I was helping him maneuver the staple out of his huge thumb I had an image of myself as a small rabbit and Paul as the lion. When someone over 7ft tall enters your home, it definitely makes an impact. Paul told us that he didn't date till later in life as he was unable to find anyone tall enough to relate to him. Now he's happily married to a tall and wonderful lady'.