The creative team Ioulex ('yoo-leks) is Julia Koteliansky and Alexander Kerr, originally from Moscow and Boston. They met in Paris while studying graphic design and illustration at Parsons School of Design. Since they moved to New York together in 1998, Alexander and Julia pursued successful careers as art directors and graphic designers for some of the most prominent advertising agencies. Ioulex emerged as a photography team about five years ago and they have since built a portfolio of editorial and personal work reflecting an intuitive approach to the creation of poetic, graphically driven imagery. They are repped in New York by Josette Lata Inc.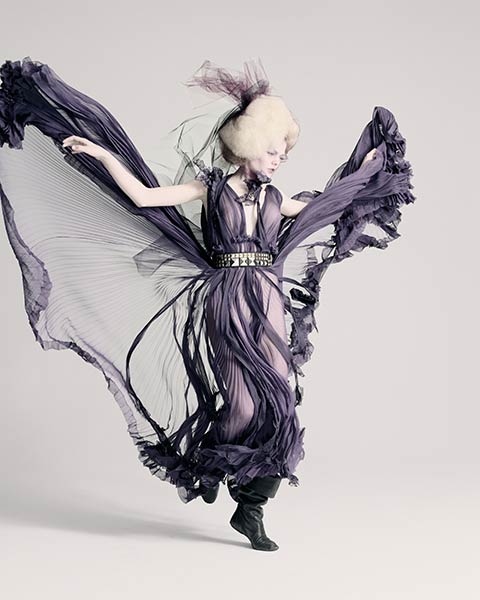 Where do the inspirations for your stories come from and does it usually take you long to conceive an idea?
'We look at painting, performance art and theatre; dance is a great source of inspiration. Cinema is probably the most important visual reference; we like to think of models as characters in a movie and often bring film stills to a shoot.
'There are so many things we want to try out. We keep a list of ideas, so when it's time to plan a specific shoot, we check to see what would be appropriate and how we could make it work for the magazine or the client. So we start with lots of visual references, then focus on a specific look and feel. Sometimes it takes a while to find the right angle'.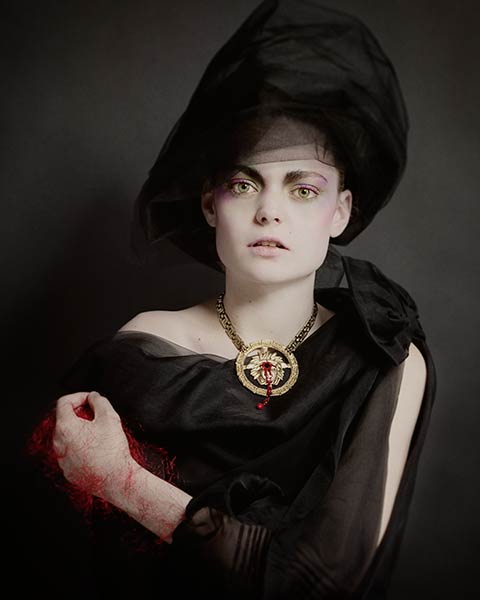 Have your backgrounds as art directors and graphic designers had any influence on your work?
'Yes, of course. We love typography, and it's always a thrill to see how the image interacts with words. We're especially interested in the sequence as well, and we try to plan the story as a whole narrative entity. So we often use art direction techniques: storyboards and mood boards. Our background also helps us recognize good art directors and designers, we appreciate working with them and really enjoy the collaboration'.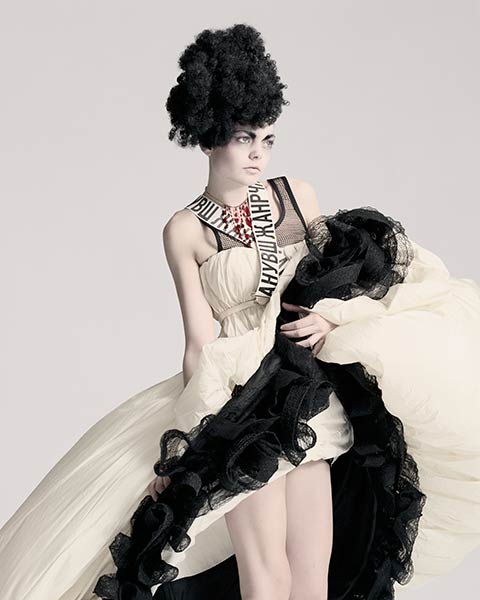 Do you feel in that it's necessary to have a distinct personal style in fashion photography or better to be flexible and be able to switch styles as the project requires?
'Not sure about personal style, if there really is such thing. We think more in terms of approach and techniques. It's more a question of personal perspective and context. Maybe if you look at a whole body of work of a great photographer, you could narrow it down to a specific style, but that's not always the case either. The main thing is to develop a point of view and continue experimenting'.
You've been working as a team for about five years now. Do you play specific roles for each shoot or do you take turns with responsibilities?
'We do everything twice. Being two people allows us to be more thorough. We both shoot and give directions to our team, discuss with clients, etc. We're very different from each other, and often disagree, but that only makes the process more exciting. We live and work together, and it's an amazing privilege to be able to talk through and share everything'.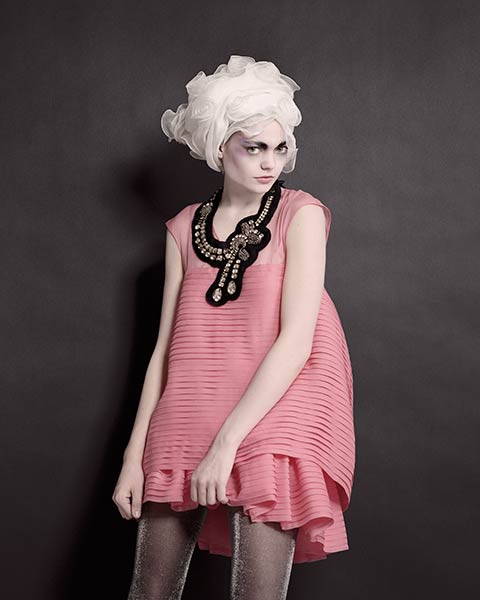 You have a gallery show coming up at Audio Visual Arts in March revolving around death and the TV show, Dallas. Can you talk about shooting for a fine art project as opposed to shooting a fashion story.
'The approach is different, when we come up with a personal project, we try to have an element of risk, we want to investigate something we don't know, hoping to make a discovery. When we shoot for a magazine or a commercial client, we're part of team and interaction with others is key. For our personal work, it's just the two of us. On a practical level, some of the elements are the same, like research and collecting visual references.
'In the end, our fashion photography does inform our personal work as we always end up dealing with the same themes: perception of beauty, decay, and creation of desire. The project we'll be showing at AVA, called "Carpet Death" is about the iconography of idealized dead'.