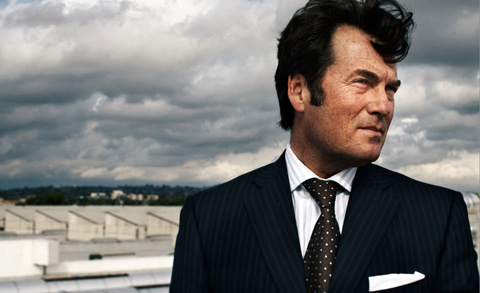 Matthew Furman grew up in a small town called Hollidaysburg, Pennyslvania, best known as 'The Birthplace of the Slinky'. He went to art school in Greece, and then moved to New York in 2001 to start his photography career. He currently resides with his wife and two daughters in Brooklyn, where he works as a freelance photographer.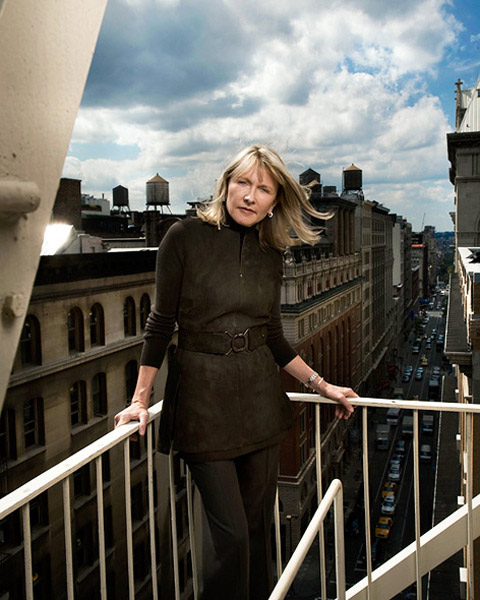 You didn't get into photography to take corporate portraits. What keeps you interested in this type of assignment?
'I like the creative freedom. I've had a few editors who have called and said, "Just do your thing and make them look cool. We don't want your typical corporate portrait". Oftentimes, that's a lot easier said than done'.
I would imagine that your subjects don't have too much time to spend at a photo shoot. How much time do you usually have and what are some techniques you've developed to use that time most effectively?
'Most of these guys will give you ten minutes, tops. I've had a few ready to walk off the set after just a few frames. I just try to get there early and have everything ready as soon as they arrive. They appreciate the efficiency. And the faster you get done, the sooner they can go back to making money. It's also good to try and get them out of the office environment. The first question I ask when I arrive is if they have roof access, or a terrace, or even a computer-server room — anything that gives me some sort of backdrop to work with other than the standard-issue white-walled conference room'.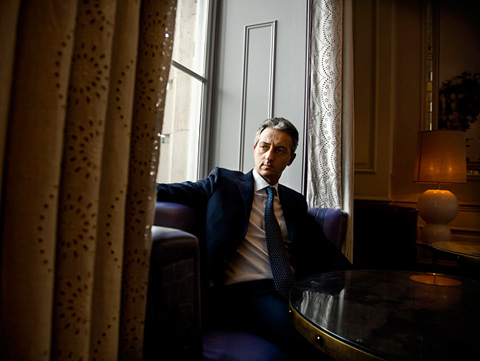 You've mentioned that magazines come to you when they are looking for something a bit different. What has been your most unusual assignment?
'A couple of months ago, I was assigned to shoot a businessman based in San Francisco. Before I flew out to do the shoot, the photo editor warned me that the subject had been hard to get in touch with, and that his people had changed the location of the shoot several times. Right up until the last minute, I wasn't sure if I had the right place, or if he was even going to show up. Sure enough, as I'm driving to the location, two hours before the subject was supposed to arrive, I got a call from his assistant asking if I could come earlier. I tell her I'll be there in fifteen minutes
'When we pull up, I see the location is a nondescript warehouse, not at all what I expected. As we're unloading the car, the subject walks up and introduces himself. He's a nice guy, but he's stressing the fact that he has to leave in fifteen minutes to catch a flight. I'm feeling the pressure because it's a feature story, the location sucks, and the subject is standing right next to me. I do a quick scout and decide to do the shot on the steps leading up to the building. The assistant quickly puts up one light, I shoot as much as I can, and the subject says he's gotta run.
'We say our goodbyes, and as we're breaking down the gear, a security guard comes up and asks us what we're doing here, etc. I tell him who I was shooting and what for. He just looks at me like I'm crazy, and says he's never heard of either the subject or the huge company he runs. I turned to my assistant and say, "What the hell just happened?"'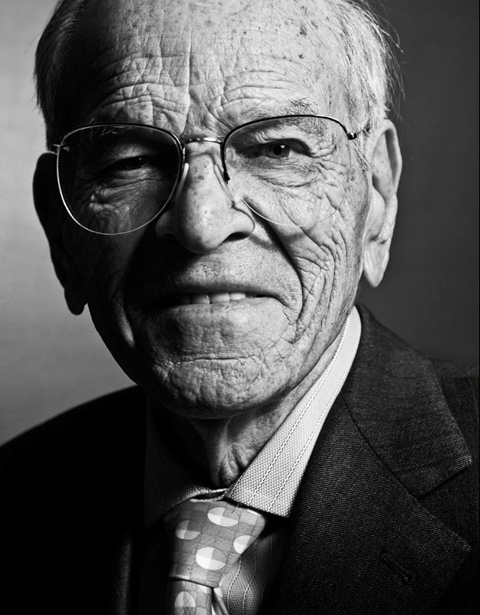 Do you think much about the future of photography and the increasing push of content online? How do you think this will impact the way you work in the future?
'That's a tough one. Online media is the future, and I like to think that good photography is going to be essential to that. I'm not sure exactly how it will shake out, but from my perspective, I'm thinking this is a great opportunity for photographers, editors, and art directors.
'One of the most heartbreaking things is when I shoot an assignment and put everything I've got into it, only to have one image run. Hopefully without the restraints that come with print, we'll see more and more cool photo essays. I'd love to see what art directors do when they can use as many images as they want and run them as big as they want'.