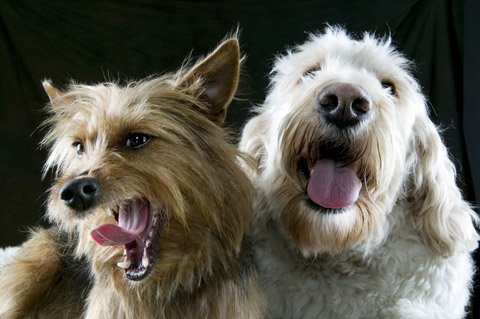 Karen Morgan is a commercial photographer whose work has an emphasis in people and animal portraiture. She earned a BFA from Virginia Commonwealth University where her visual arts background honed her love for photography. But her immense passion for animals, especially the relationship between people and dogs, started at a young age. Her work conveys a sense of honesty, capturing the characters in life.
How did you get started photographing animals?
'As a child I always had pets: dogs, cats, rabbits, hamsters, guinea pigs, ferrets and fish. I find myself in a place of true happiness when I am hanging out with my pets. My animals are more like dear friends, family to me than just pets. The other passion that brings me true happiness is creating images through photography. I began my commercial photography career shooting people. My animal imagery was the focus of my personal work. Years ago, a good friend and local art director hired me to shoot a series of images for a dog collar company and after seeing the photos, my Chicago Rep sat me down and told me I should follow my passion and make animal portraiture the focus of my photography. Her advice, was that I should find one thing I love doing, and become a master of it. It's advice that has worked beautifully for me and has made me a better person, photographer and pet-owner'.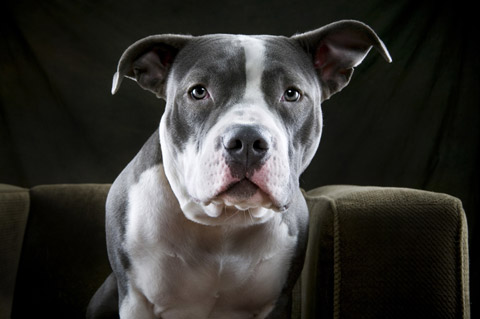 Since you shoot a lot of advertising campaigns, I'm guessing you work with a lot of talent. Is there a huge difference photographing talent as opposed to regular pups?
'Yes, but there are genuine benefits to both. Pro Pups are never afriad of the flash, can continue working longer on the set. But sometimes they can look too trained. There eyes and body languege show too much focus on what their "supposed to do" they sometimes forget to just be a "dog".
'Regular pups can be nervous or anxious on set. But they also have a natural, honest look in their eyes – almost like a bewildered child. I have worked with some regular pups that were superb and really enjoyed the experience. It really depends on what the creative direction is for the ad. Different pups do better in different situations and sets. The photos of the dogs you picked for this interview are all "real" (non-union) pups. Just kidding!'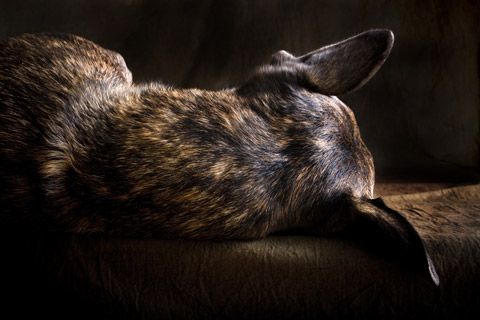 Are you involved with the casting calls for "models", and can you describe this scene?
'Yes, I always shoot my casting calls. I want to meet the animals, see how well they respond to me and other people who may be around me. I want to see if they will follow my commands, how well they warm up to me and how cuddly I can get with them. Some dogs are great alone in pictures but not with people which holds true with cats as well. Casting calls tend to be long days and for those who haven't experienced it, it might seem very surreal'.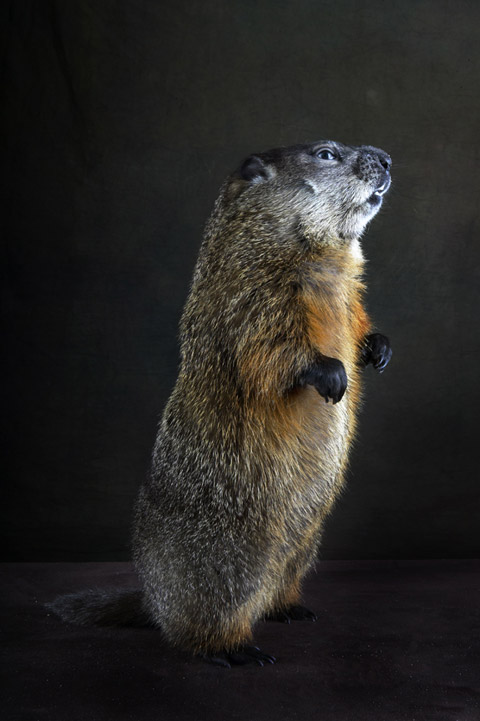 Can you talk a bit about photographing the squirrel?
'The squirrel is actualy a groundhog named Wilber. He knows how to raise a flag on a pole and ride in a toy car. He has been on TV many a times. I have a fabulous animal trainer who has many special animals like Wilber. This was shot specifically for my portfolio. We started at three in the afternnon on a rainy Sunday and finished shooting alot of cats, Wilber and a rat at about midnight. Needless to say, Wilber was pooped'.