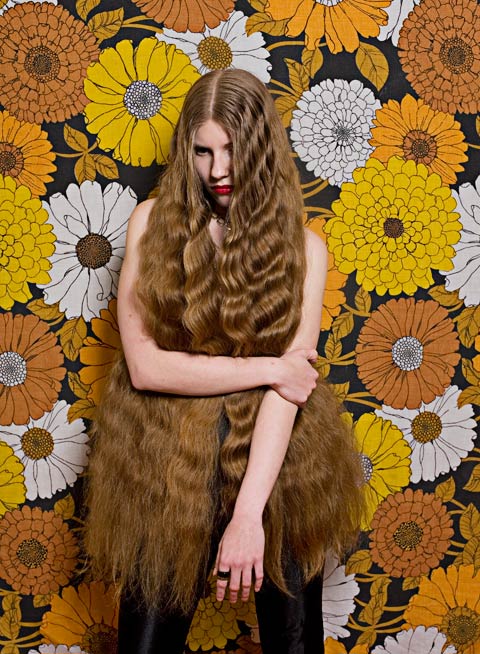 Cody Cloud was born and raised in Tuscon, Arizona, Julia Galdo was born and raised in Miami, Florida. The two met while at school at the San Francisco Art Institute, Cody graduating with an MFA in photography and Julia with her BFA. Cody has been working professionally in Los Angeles since graduation in 2005. Julia worked as a creative in advertising until the beginning of 2009, when she joined her partner in sunny Santa Monica. The two can be found at the beach, looking through the windows of abandoned buildings or at the thrift shop.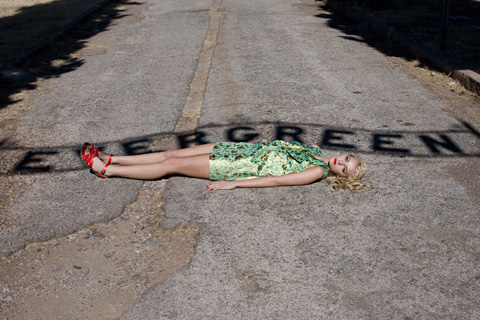 Do you feel in that it's necessary to have a distinct personal style in fashion photography or better to be flexible and be able to switch styles as the project requires?
'It's better to have your own distinct point of view. The style can change, and aesthetics can differ, but if you approach work with a certain understanding to why you're taking photographs then it should have a certain consistency. We think looking at work is key in defining style. Knowing what's out there and understanding why we're are drawn to it is incredibly important'.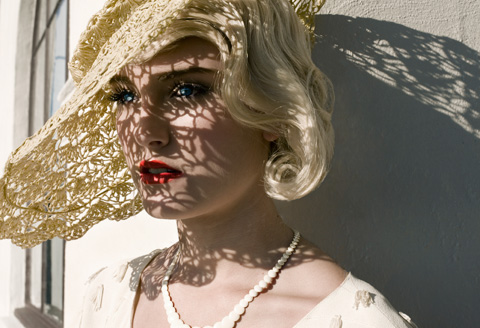 You have been working as a team for seven years. What are some of the advantages of working with a partner on shoots?
'Four eyes will always be better than two. We always have a running dialog of what work we want to make and how we can make it better, which is a luxury. We're more efficient. And by taking more photographs, we increase our chances of capturing what a pirate would call the booty'.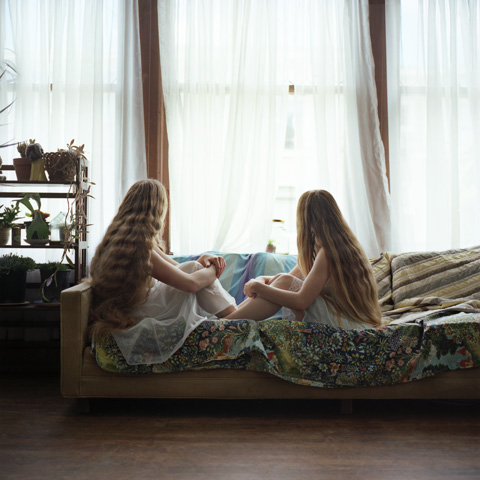 Working as a team, how do you determine who does what on a shoot?
'We both have equal rolls in our working process. In the past, we've tried to define our roles for up coming projects…but when shooting, those definitions usually go out the window. We both just want the project to succeed, and do what it takes to get the best results. Julia does a lot of styling and Cody tends to be more technical, each with equal opinions of the other's role'.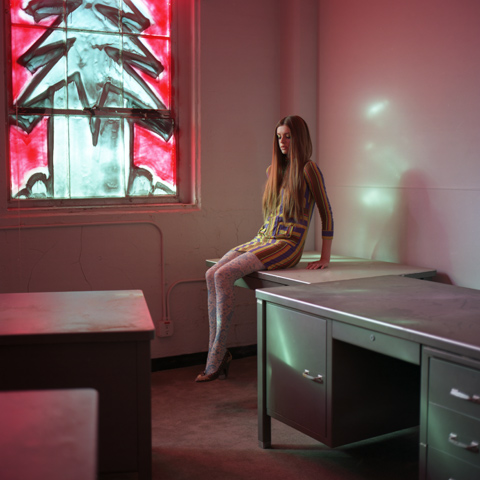 You photograph in some pretty surreal environments. Can you talk about finding locations and how much these areas play into your concept?
'At times locations get brought to us, other's come from driving around all day long looking, there's no golden rule to finding good locations. Always ask, that's how we've found and used our best locations, even when it seemed impossible. In terms of how it effects the concept, that's a tricky question. Depending on the shoot, the girl was the inspiration and the rest came after, or a wonderful prop…like battle ships'.
You recently moved from San Francisco to Los Angeles. How do you feel the move has impacted on your photography career?
'Well, Cody was living in Los Angeles and Julia was living in San Francisco. Since she only moved down last month, it's very difficult to measure any impact. Stay tuned'.