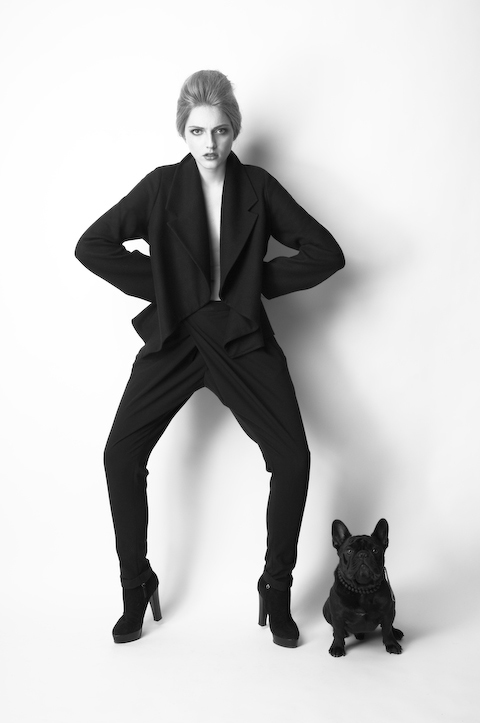 Born in Memphis, Joanna Totolici began taking photographs at an early age and has no plans of stopping. Briefly interrupted by a B.A. in International Politics, and then an M.A. in Communications, photography has carried her across North America and Europe. Although fashion is her specialty, she has also been accused of committing a variety of non-fashion related art. Some of her clients include Thom Browne, Aerie by American Eagle, Twelfth Street by Cynthia Vincent, Conde Nast, Nylon, Surface, Bazaar (Russia), Lucky, and New York Magazine.
How did you get your start in fashion photography?
'It was by accident. I was always interested in photography but was discouraged from attending art school, so the thought of pursuing photography as a career was not really something I seriously considered. After having just moved to Pittsburgh, two friends of mine who knew that I loved photography, triggered the beginning of my career: one was working at a modeling agency and began sending me models for free test shoots; the other friend was working at a local boutique that needed someone to shoot some low budget ads for the local newsweekly. And then the ball just continued rolling from there, and I couldn't stop photographing if I had tried'.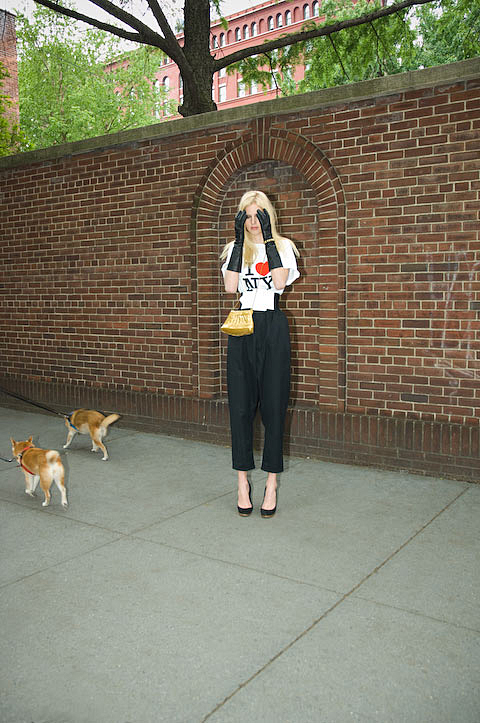 You were a Surface Magazine Avant Guardian in 2005. What impact did this have on your career?
'Becoming an Avant Guardian against quite well established and quite well budgeted photographers, I felt that my efforts, work style and aesthetic were validated once and for all. From that Avant Guardian issue I was contacted by Twelfth Street by Cynthia Vincent, for whom minutes later I was shooting a national ad campaign. Further down the road came American Eagle, Thom Browne, Yeohlee, Nylon … surely the Avantguardian had set the wheels of my career in a higher gear'.
Recently along with fashion and beauty work, you have been shooting dog portraits. How did this begin?
'I have always been completely crazy about dogs but, for some reason, it never even occurred to me to photograph them until about a year ago. Our own dog, Stinky Poops Onassis, would walk through the set at American Eagle photoshoots and I couldn't help taking a few pictures: professional equipment, lighting, location. I woke up one day and decided to do it on purpose. I called all my friends with dogs to come over for a test run. Low and behold, I love it! It's so refreshing. Stinky will still walk in and cross her legs in front of a camera whenever there's a fashion shoot. A fashionista griffon-poodle mix, she loves the camera and the camera loves her back'.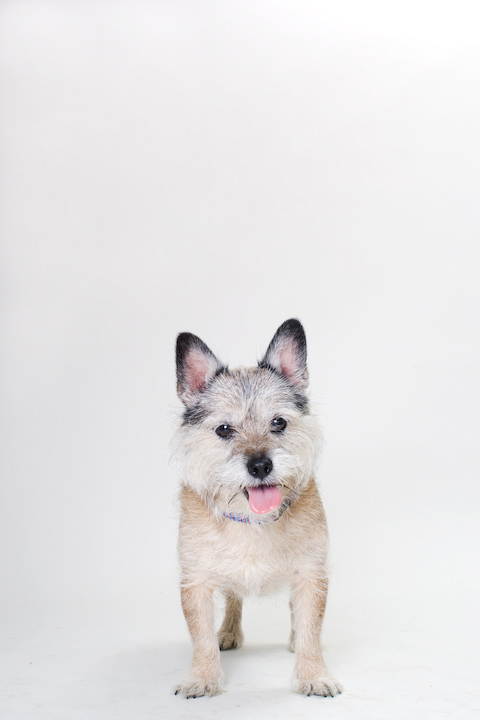 Dogs are notoriously difficult to photograph and rarely stand still long enough to get a good shot. How do you get them to behave?
'It's easier than getting a fashion model to behave. In truth, I wouldn't say I get them to behave. I'm just really patient and have pretty good timing. My husband will attempt to wrangle the dogs in the spot they need to be, and the owners usually help out with some commands that are mostly disobeyed. If they misbehave and run around in circles, it's ok, I still capture the personality of the dog. Although difficult, the truth is that the mischievous ones make for the best images. I have a couple tricks to make it appear as if they are sitting for the photograph, but they're really secret. I could tell you, but then I'd have to bite you. After being used to wrangling models, hair stylists, makeup artists, wardrobe stylists and art directors, each with their own assistants, convincing a doggie to shine for a hundredth of a second is a breeze'.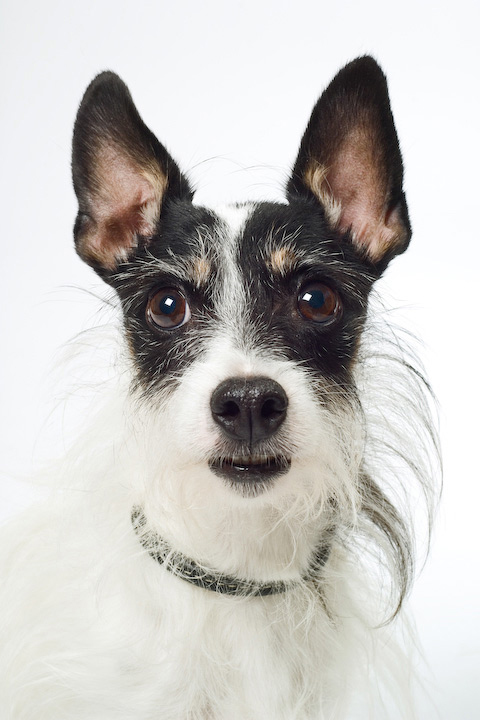 Is the studio currently accepting new four-legged models to photograph?
'We are currently taking appointments for studio sessions, and when the weather improves, outdoor sessions will be available for booking as well. Besides the portrait sessions for the owners, there are several print projects in the works, including a Pit Bull project – so we are making a shortlist of prospective models. And I'm always happy to shoot (sometimes for free) very unusual looking mutts as well as breeds that we don't yet have in the archive: Old English Sheepdogs, Bearded Collies, Afghan, Great Danes, and so on. We also donate photography services to various shelters and rescue organizations around the country'.