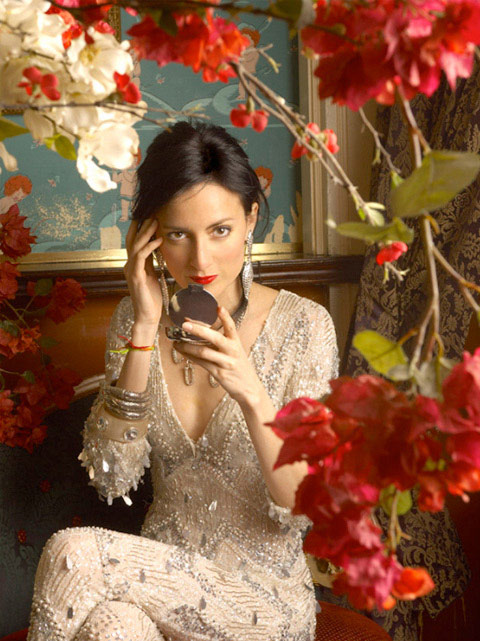 Gregg Delman was born in New Jersey and got his start in the business interning with Annie Leibovitz. It was through her that he had his first brushes with celebrity and learned how to put a subject at ease. From here he moved on to be Nigel Parry's assistant where he enjoyed traveling the world and developing personal projects. Gregg now resides on the Lower East Side of Manhattan and works with MTV, Ogilvy, Elle, Interview, Time, New York, Billboard and Sean John.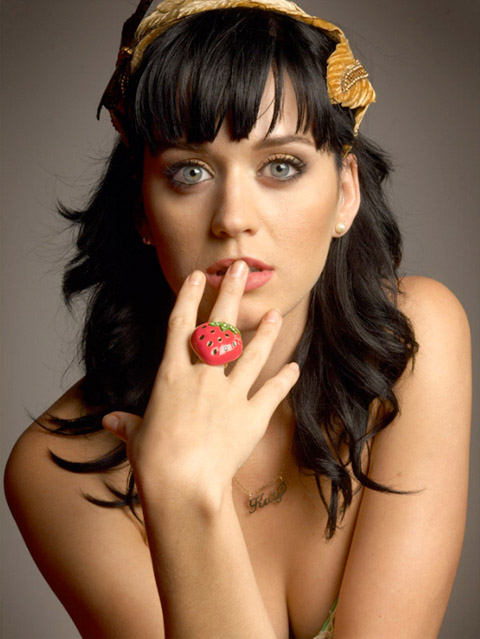 I see you shoot quite a bit for MTV.com. What is the difference, if any, with shooting for an online publication as opposed to print?
'With online publications, the layouts are very specific. You need to shoot and crop to fit a specific box on the web page. With print, you have a bit more freedom. Editors are willing to layout there text around your images as long as its within reason. Also, there is a lot less time given for online shoots. All the MTV.com shoots have been done in a 9 x 10 foot office space with fifteen minutes max'.
Have all of the changes in the music industry had any effect on your shoots with musicians?
'"We have no money!" "There is not a budget!" Enough said?'
You do a lot of street photography in Coney Island and elsewhere. Do you carry around a camera wherever you go, and what camera are you using?
'When I'm in need of inspiration, I will take my camera out and go shoot. Otherwise I usually don't carry a camera. As for my personal work I shoot on a Hasselblad (film) and for commercial I'll shoot digital, unless they specifically ask for film. Fewer publications have the deadlines or the budgets for it. I love the whole process of film. I enjoy the separation of time between shooting and seeing the images. Sometimes I'll leave rolls on my desk for months before I process them. Also there is the benefit of having something physical instead of a box full of megabytes! Sorry, I'm a skeptic'.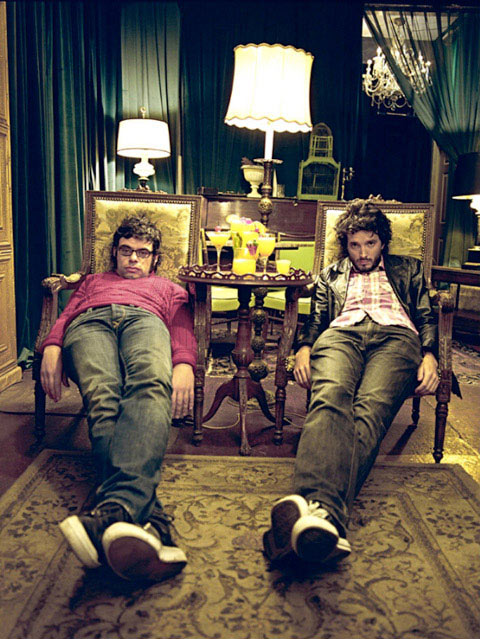 You work both in the studio and on location. Which do you prefer?
'With studios, you have the benefit of privacy, spare equipment, a good sound system (music is essential!) and all the creature comforts like coffee and catering. But I usually prefer a location since it gives both myself and the subject something fresh to work with. The downside is that location shooting is always more difficult in regards to logistics, especially in New York. You have the burdens of bad weather, permits, insurance, getting equipment in and out of buildings, lack of parking, non-cooperative union employees, police officers, the guy who wants an autograph (not from me), and so on'.
In general, do you find that musicians want to hear their own music on set?
'Not usually. I will often put on something completely different in order to get a reaction. Can you imagine the face you get when your play the Libertines to Snoop Dogg'?