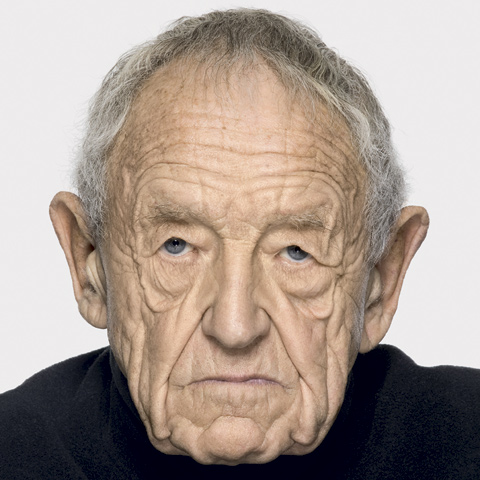 Andrew Zuckerman was born in Washington, DC in 1977. After an internship at The International Center of Photography in New York, he attended the School of Visual Arts to study photography and film, where he graduated in 1999. His work has been commissioned extensively for multiple brands throughout the world and has received many awards, including D&AD, One Show, BDA, and multiple annuals. His first film, High Falls, premiered at The Sundance Film Festival in 2007 before going on to win for best short narrative at the Woodstock Film Festival. He has published three photography books. Creature, a portrait series of animals, was released worldwide in November 2007 to critical acclaim and is now in its fourth printing. Wisdom, a book, film, and traveling exhibition released in October 2008, is an ongoing production with multiple volumes made with the support of Archbishop Desmond Tutu; Andrew traveled the globe to photograph and interview the world's most eminent elders, from Judi Dench to Nelson Mandela, creating a comprehensive account of their perspectives on life. The latest book, Bird, is a visual study of birds from the rarest to the most common and will be available in October 2009.
In 2006 Andrew co-founded Late Night and Weekends, a company that produces advertising, films, books, and online content.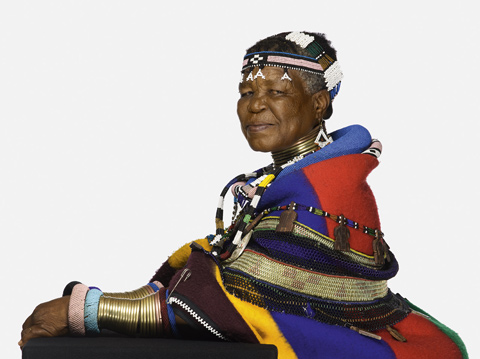 You've already produced two books, Creatures, and, more recently, Wisdom – both of which are highly conceptual. How did the underlying theme or idea for each of these books first develop?
'Both books share DNA in that they were both conceived from a curiosity to explore subjects in ways that they may not have been before to hopefully serve as a contribution to the tradition they come from. I am interested in singular themes that have universal interest, mainly relating to the human experience'.
You photographed and filmed 51 individuals for Wisdom. How did you decide who to photograph and how did you settle on the number?
'Originally the number was 50 and it became 51 when we decided to include Massimo and his wife Lella Vignelli. The book itself is the first expression of a project which I hope to continue for many years. 50 was what I thought I could accomplish by my publishers' deadline. The criteria for choosing subjects had to do with accomplishment, inspiration, and consciousness'.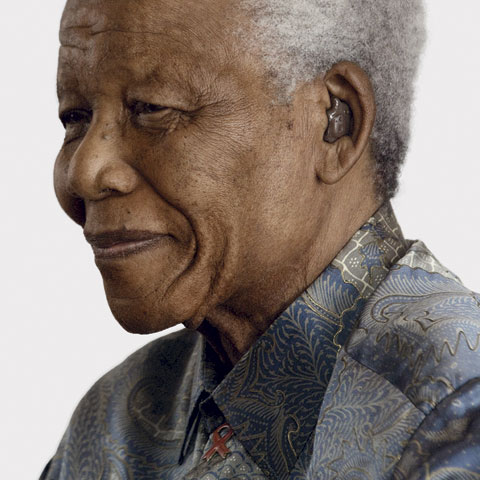 Wisdom was clearly a challenging project to complete. You had just fourteen minutes with Ted Kennedy and three minutes to get a photo of Nelson Mandela, for instance. What are your enduring memories of the Mandala shoot, in particular, and, given the time constraints, do you feel you captured him as you wanted?
'I think that an important element to insure sanity is to not have expectations of ones own work- plenty of people already have them for you. In the case of the Mandela shoot the pressure was extremely high and I understood going into it that whatever I was able to do under those circumstances was going to be what it was. I believe that the portraits capture his strength, benevolence, and of course his fragility'.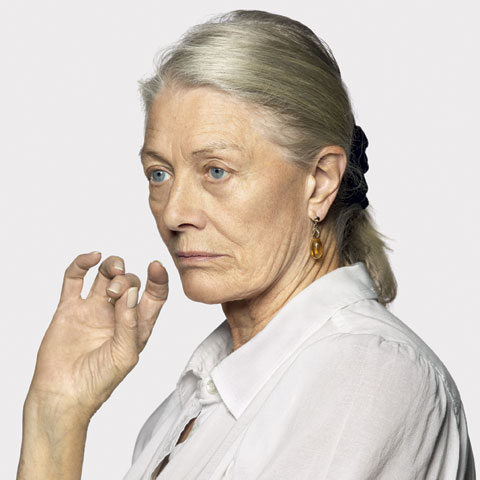 Given that you worked so quickly on many of the shoots for Wisdom, what was your standard equipment set up and how often did this vary depending on the subject?
'There was no variance in the setup or the equipment and aside from the Mandela shoot which we used kinos for due to an issue he has with excessive light. The shoot consisted of a two camera HD video setup as well as the still shoot so we developed a transformable set from still to motion. In the book I actually included a grid of the equipment used to illustrate the gift technology has provided us in modern times. 20 years ago it would have been nearly impossible to create this project with the same quality and efficiency'.
Along with the Wisdom book and traveling exhibition, you also made a film. Can you talk a little about the process of filming and photographing simultaneously?
'The two mediums can work in tandem and inform one another when like rules are applied- which in this case they were. By democratizing the space and shooting all on white, I was able to put all the subjects on a neutral field for the portraits which served to strip away issues that come with environment and created a cohesive humanistic thread throughout. This white background served a different purpose in the film in that it allowed me to juxtapose subjects within the edit to create distinctions between their perspectives. The white essentially transported them all to the same room'.