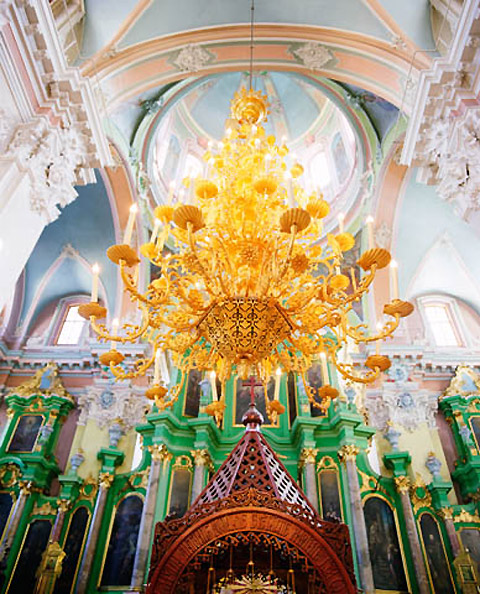 Joao Canziani was born and raised in Lima, Peru, spent his adolescence in Vancouver, and is now based in Los Angeles. A fascination for different cultures led him to travel whenever he could. He has a Bachelor's degree in Psychology as well as a Bachelor's of Fine Arts in Photography from Art Center College of Design in Pasadena. He was named one of 30 emerging photographers to watch in 2005 by Photo District News.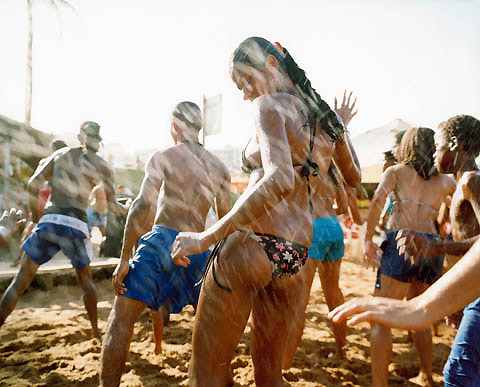 How do you approach travel photography for personal purposes: do you photograph where you happen to be or do you research a location/activity specifically to photograph?
'Actually, most of the travel photography that I show in my work is the product of out-takes from trips that I take for editorial clients. I approach these travel assignments with the idea that I also want to get something personal from it. Otherwise it'll be really boring to just be shooting hotel rooms and restaurants; and I think my clients appreciate that because it is this sense of pushing the assignment and getting something unique that often rounds out the article. So, often my assistant and I take a day, or a couple of hours each day of the travel assignment to roam around and look for interesting images, including landscapes or portraits or events. (This happened for example in the image of the girl dancing on the beach, with the water falling in the foreground… we stumbled upon people dancing on the beach in Salvador de Bahia totally by chance. This wasn't part of the shortlist.) When it comes to an even more personal series (such as my wave series), I extend the trip a couple more days so I can actually have time to take these pictures'.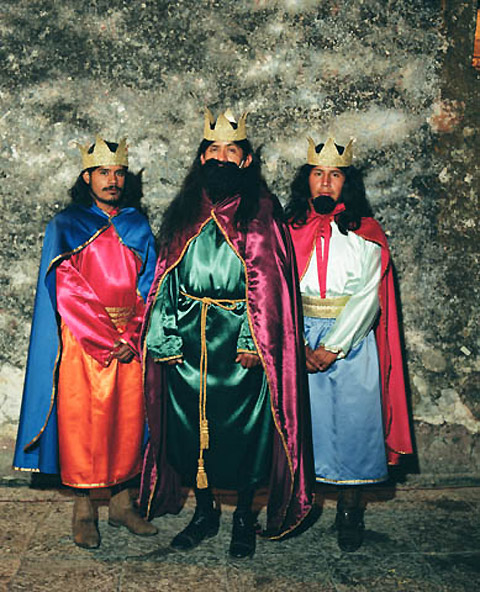 The photograph of three men entitled "Christmas in Tepoztlan" is very striking. Can you tell us the story behind this photograph?
'This was taken in a beautiful small town outside of Mexico City called Tepoztlan for Gourmet Magazine. Mexicans have a great tradition of dressing up and taking part in processions called "Posadas" in the nights before Christmas. So every night lots of people from each neighborhood would be involved in the Posada and would walk in the procession that would ultimately end up in the neighborhood's church. Little girls will be dressed up as angels, for example, and men and women would be dressed up in the various characters of the nativity scene. These men were dressed as the three kings that visit Christ when he was born'.
I read an article that says your interest in photography began when thieves broke into your house in Lima, Peru and stole your father's camera. Can you expand on this incident and how it affected you?
'Well, it didn't have much to do with the theft as it had with the fact that I eventually inherited the replacement camera my mom gave my dad because he gradually lost interest in taking pictures after that. Shortly thereafter we moved to Vancouver, Canada and my interest in photography grew. But I never thought this could be a serious or fruitful career, so it remained just a hobby of mine for a very long time'.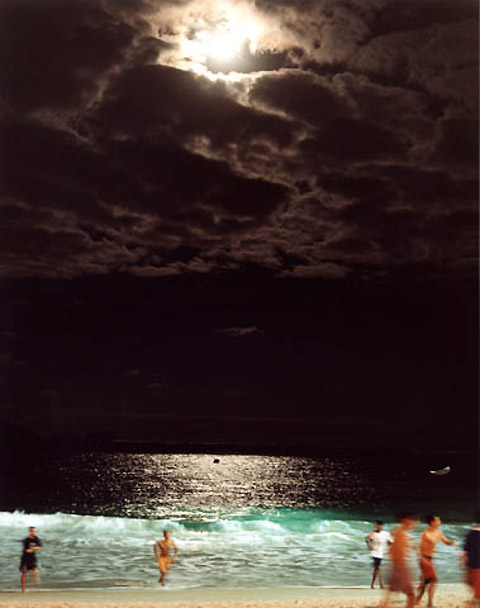 What camera are you using for travel photography? For editorial work, do certain magazines stipulate what they want you to use or is the decision ultimately yours?
'For most assignments, I use a Toyo AII 4×5 field camera and a Mamiya RZ Pro II 6×7 camera. Editorial travel magazines have never asked that I shoot with a specific camera, and even now, with the advent of digital, I think travel magazines still prefer the look and feel of film over digital'.
You have an extensive list of dream clients. How long did it take you to get to this point in your career and what advice would you offer to young photographers interested in this line of work?
'Thank you. I feel like it took a very long time. It took over two years of constantly sending promos to Travel & Leisure, one of my favorite clients, to get them to hire me. When I began I used to send promos to just over 30 magazines I wanted to shoot for, because that's all I could afford. I used to sit at Borders and write down the address and photo editor of each dream magazine I wanted to shoot for. I had no idea that established photographers sent promos in the thousands or even that you could. My advice would be simple: just keep on at it and keep on shooting. I read somewhere that it takes an average of ten years to get established in any profession. So what I tell myself is, "I'm here to stay." It will happen all in good time, as long as one is constantly promoting (say, 3 or 4 times a year), entering contests, and constantly shooting new stuff'.