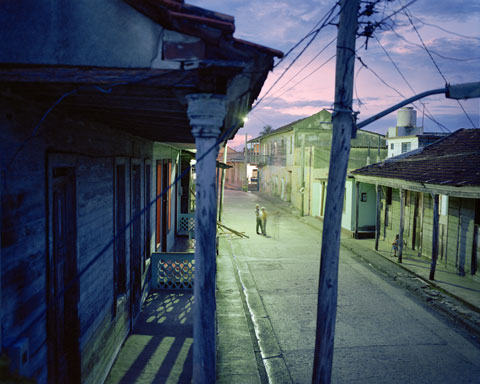 Baldomero Fernandez's personal and commercial work blend seamlessly and his modern cinematic aesthetic is both elegant and stylized without seeming contrived. His photographs have appeared in magazines such as Vanity Fair, W and The New Yorker.
Your series on Cuba is quiet and surreal. Was there a particular mood that you were looking to capture?
'Usually I tend to photograph quiet scenes that are empty and have a feeling of solitude. The surreal part that comes through is usually more because of anachronisms, or maybe something is just out of place. It's not straight-forward surrealism. Reality usually tends to be far more strange than fiction'.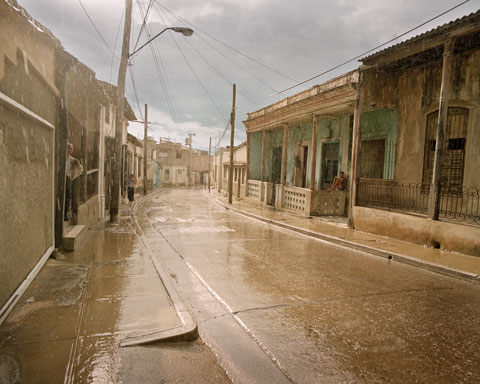 Were you familiar with all of the places and settings that you wanted to shoot or did you discover some by accident?
'All of the places I shot were new to me. That is one of the joys of traveling: the sense of discovery, not knowing what's going to be waiting for you there'.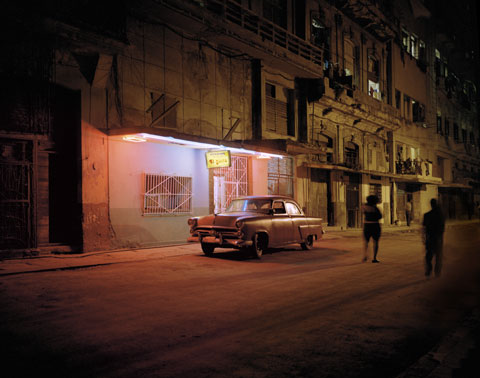 Being a native of Cuba, what is it about the country that is most inspiring to you?
'I'm not actually a native, although I honestly feel like one. I was born in Miami my parents are from Cuba. However, it's the people that are most inspirational to me. Even though I don't always make them my subject, it's how they make a place look and the culture they bring to it that makes it so interesting. That invisible hand that shapes the look of the place is what I find fascinating'.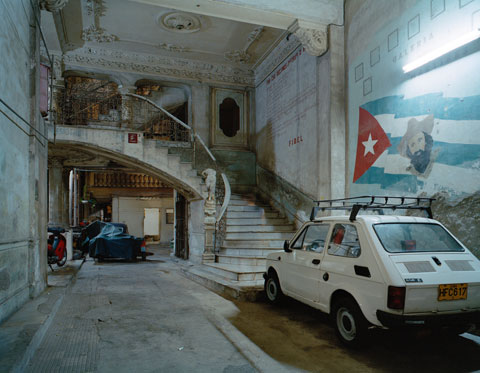 How much planning and production went into this work?
'Not much planning at all. Most of the planning was in the travel arrangements on my trips there. Other than that, it's very spontaneous, I walk, bike, boat, drive and happen upon the scenes I photograph and just wait for the right moment'.
Have there been any exhibitions of this work? And how did you go about getting the word out once you assembled the series?
'I have had three exhibitions with the series, Cubano. Usually the promotion was done by the gallery. I have also had the series profiled in different publications, like Communication Arts, American Photography, Wallpaper, Planet Magazine and Geo, which will be publishing some photos as well this Spring. Also, I won a few awards with the work, including The Maine Photographic Workshop and Center in Santa Fe. So that was mostly how people have seen the work'.