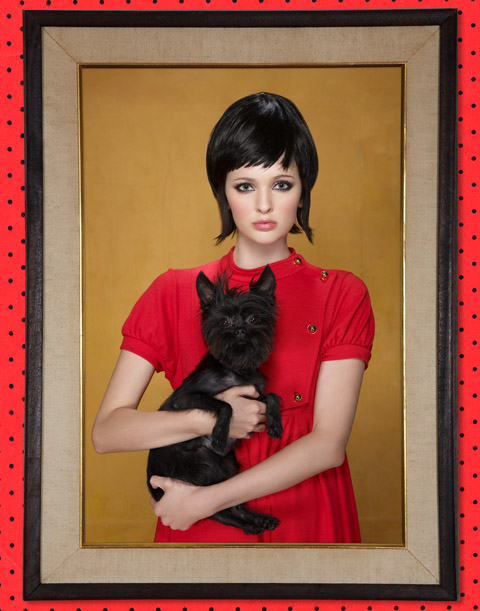 Growing up in a military family and being the new kid in a classroom at least sixteen times has given Michelle Pedone a unique perspective on the world. Experiencing the subculture evident in each new place nourished the love of pop culture, so evident in her work today. Michelle enjoys shooting all ages and walks of life bringing her sparkle and zest. Her recent portraiture project, "All Eyes On U!" was awarded in American Photography 24. Michelle received her BFA from The Corcoran School of Art, in Washington, DC. She lives in New York City with her husband James, Affenpinscher Pepito, and kitty Baby Olive. In her spare time, Michelle likes to sing karaoke.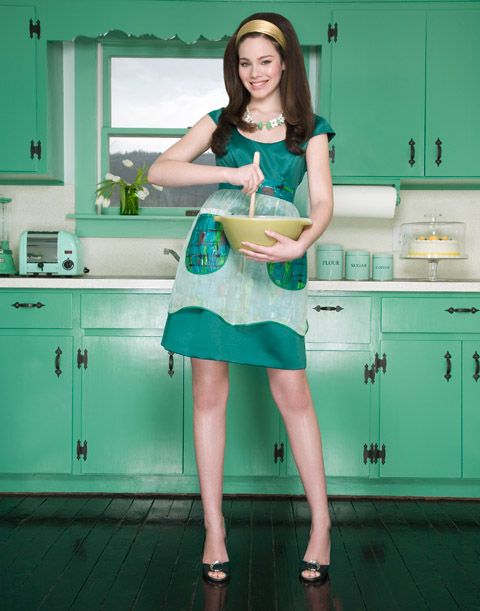 When planning a shoot do you usually start out with an idea or a strict visual of what you want to accomplish?
'I like to sketch out ideas, taking into consideration the theme and setting of the shoot, which then inspires the color palette and helps to shape the over all mood of the images I want to create. Casting is also a huge factor in bringing my vision to life. It doesn't matter to me if I am working with a professional model or an average joe, I am inspired by interesting looking people that can bring a genuine spontaneity to my set'.
How did the idea of the frames come about?
'My All Eyes On U! series was inspired by the "Big Eyed" painting movement of the late sixties. I wanted to pay homage to these paintings by reinterpreting them through the medium of photography. Some of my favorite "Big Eyed" painters are Eden, Keane, Eve, and Lee. I have been collecting their work for a while, and actually photographed a few of the vintage frames to use in my interpretation'.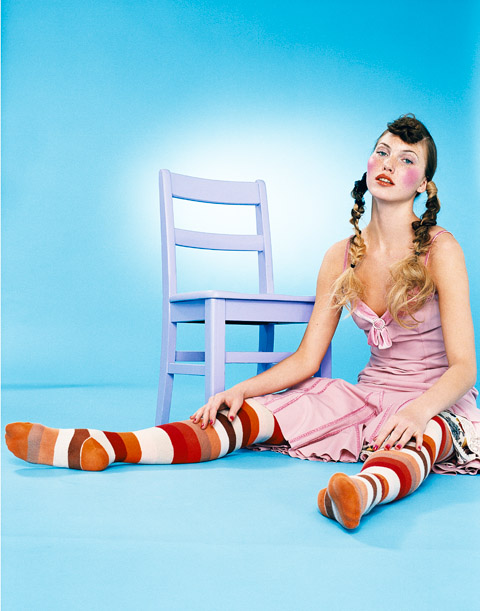 Your work is very fashionable in a cool zany kind of way. Do you work with a stylist?
'The look of the image is very important to me. I pay great attention to the color and texture of clothing, accessories, and props to make sure it's all working. Often times with my personal work I do my own styling. I always work with a stylist on my commercial jobs. I enjoy the collaborative process of discussing my color palette ideas and brainstorming for inspirations'.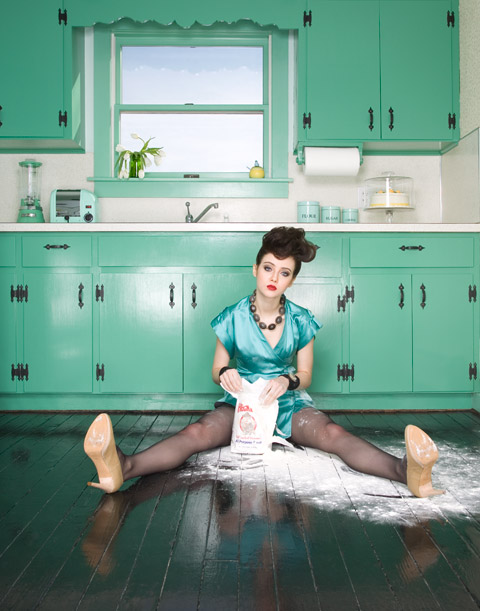 What is the one rule of photography that you break most often?
'I'm not sure if I would call this a rule but there always seems to be certain "guidelines" as to what's marketable at any given time. I try to follow my own vision without being corrupted with what style of imagery is hot at the moment. Staying away from trends and sticking with my own style and aesthetic has allowed me to focus and grow as a photographer'.
How do you go about finding props?
'I am always on the look out for unusual props. I'll buy things just because I like the way they look. They can end up as a prop in one of my shoots, or once in a while inspire the whole theme of an image. I love anything with Twinkie the kid the best, his boots rock! I'm still trying to figure out a way to incorporate him into a shoot. I seek out items on Ebay, thrift stores, and sometimes rent from prop houses. Working with a prop stylist is the best because they can often find hidden gems faster than I can'.