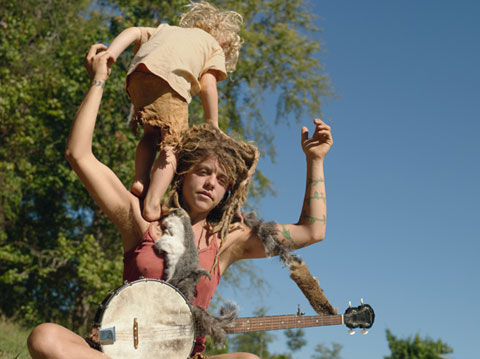 Lucas Foglia (b. 1983) was raised on a small family farm in Long Island and is currently based in San Francisco. A graduate of Brown University and the Yale School of Art, Lucas exhibits and publishes his photographs internationally. His work is in the permanent collections of the Museum of Fine Arts Houston and the Rhode Island School of Design Museum of Fine Art. His photographs have been published in Aperture Magazine, the New York Times Magazine, the Washington Post Magazine, British Journal of Photography, Contact Sheet, and PDN's 30. His first book, A Natural Order, will be published by Nazraeli Press in Spring 2012.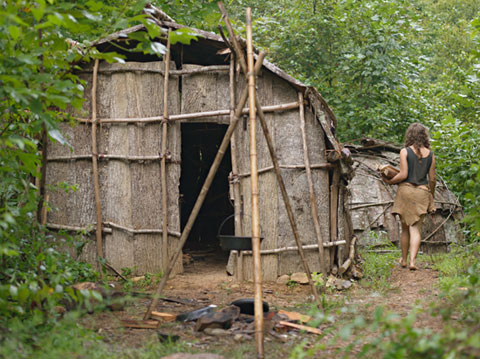 Can you tell us what made you decide to embark on the photo project, A Natural Order?

'I grew up with my extended family on a small farm in the suburbs of New York City. While malls and supermarkets developed around us, we heated our house with wood, farmed and canned our food, and bartered the plants we grew for everything from shoes to dental work. But while my family followed many of the principles of the back-to-the-land movement, by the time I was eighteen we owned three tractors, four cars, and five computers. This mixture of the modern world in our otherwise rustic life made me curious to see what a completely self-sufficient way of living might look like'.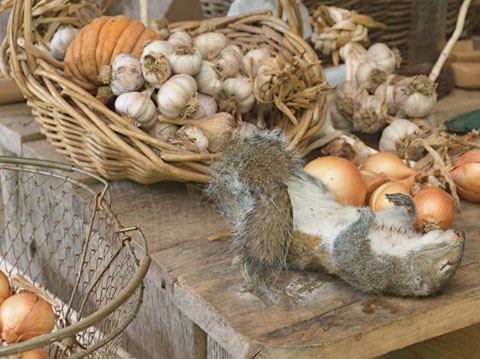 Your photos portray a kind of utopia. Did you find this easily at the communities you visited or is it something you had to look for or recreate?

'Utopia implies a place in which social, legal, and political justice exist in perfect harmony. While I admire my subjects' skills and intentions, I do not want to depict a utopia. Instead, this series is about the complexity of people's relationship to nature and self-sufficiency in one of the few developed countries in which there is still wild land we can return to'.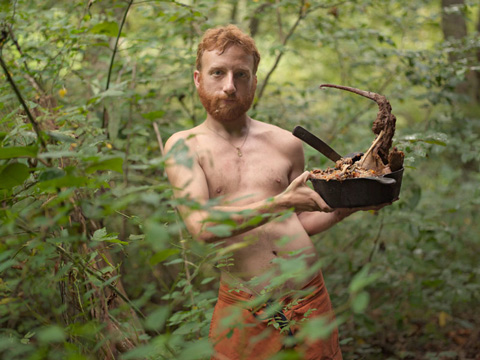 What made you decide to donate proceeds of your print sales to the subjects in particular photographs?

'I think of my photographs as collaborations, and as such I want to give back to the people who welcomed me into their homes and communities. I also give the people I photograph a copy of each print'.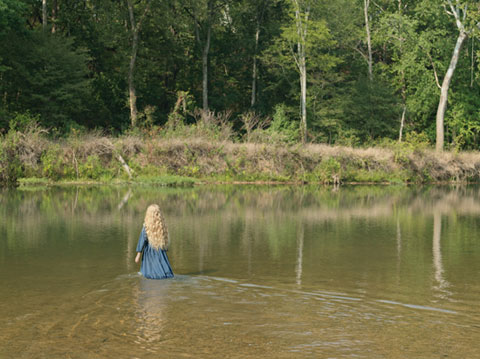 What camera are you using for this series?

'For most of the images I used a Mamiya with a Leaf Aptus75s Digital Back. I also shot with film for part of the project, and used a Mamiya 7'.

Describe your process when taking these photographs.
'I have a minivan with a bed in the back and storage space for food, clothes and camera gear. I have converters on the cigarette lighters so I can charge my equipment on the road, and with a laptop my van becomes a mobile studio. Between 2006 and 2010 I traveled throughout the southeastern United States befriending, photographing, and interviewing a network of people who left cities and suburbs to live off the grid. I would visit for days or weeks at a time. I helped out whenever I could, and always had my camera ready. While many of my photographs were candid, I often asked my subjects to hold still and worked with them to compose the content of the images'.