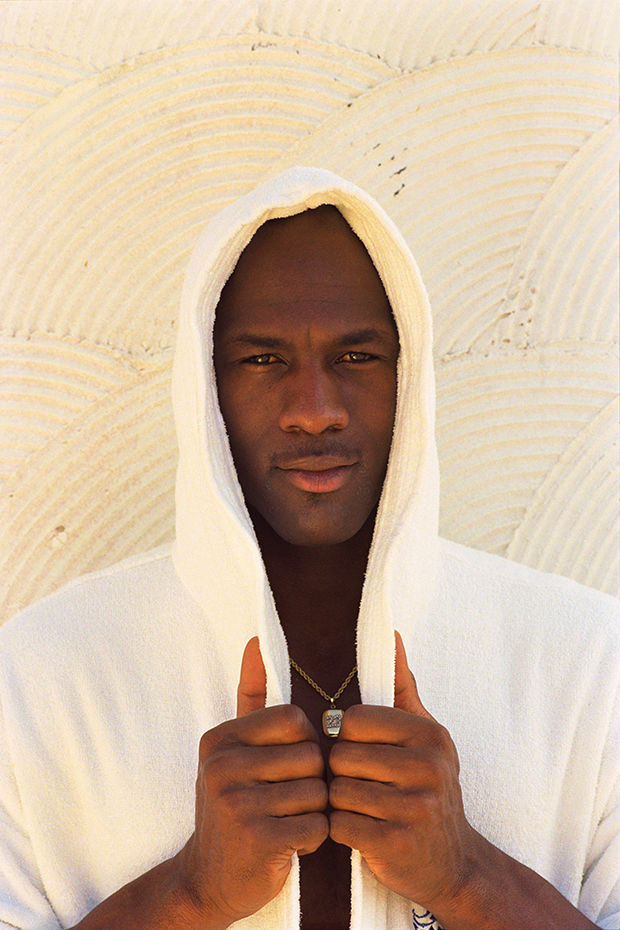 Rare Air, Coconut Grove 1993 © Walter Iooss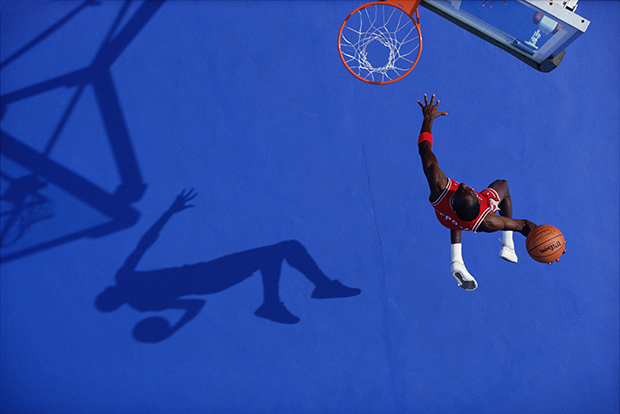 Blue Dunk, Lisle, Ill 1987 © Walter Iooss
Michael Jordan. Derek Jeter. Muhammed Ali. Name a handful of the great athletes of the 20th and 21st centuries, and Walter Iooss has probably photographed them all. The picture that springs to mind when you think of a "sports star" is probably a picture he's shot. He's the guy who's immortalized legends on the covers of more than 300 issues of Sports Illustrated.
Of all his iconic photographs, Iooss's greatest are arguably those he made with Michael Jordan in his heyday— and probably the most memorable decade of the NBA. The pair collaborated to produce the smash hit autobiography Rare Air in 1993, topping the charts and taking the world by storm. He captured the evolution of an young man who became a star, right up until the first time he retired from the Chicago Bulls that same year.
Now, nearly a quarter century later, Iooss is celebrating another milestone. He has partnered with Your Art Gallery to release limited edition signed archival pigment prints for art buyers (and sports fans) around the world. And yes, that world-famous portrait of MJ in the white hoodie is included among the selection of 30 artworks. Most are familiar; some are surprises; all tell a story of hard work, heartache, triumph, and the indelible bond between a great photographer and his muse.