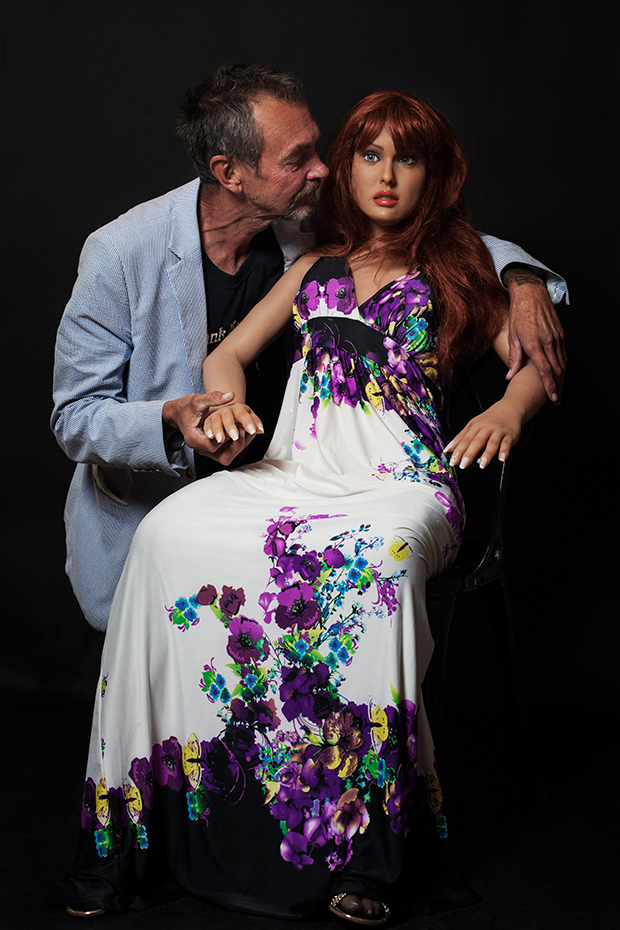 Phil stopped smoking for a year to be able to afford his doll, Pris. He is aware that she's a doll, but simply doesn't care what anyone thinks about his choice of lifestyle. Phil's friends all know of her existence.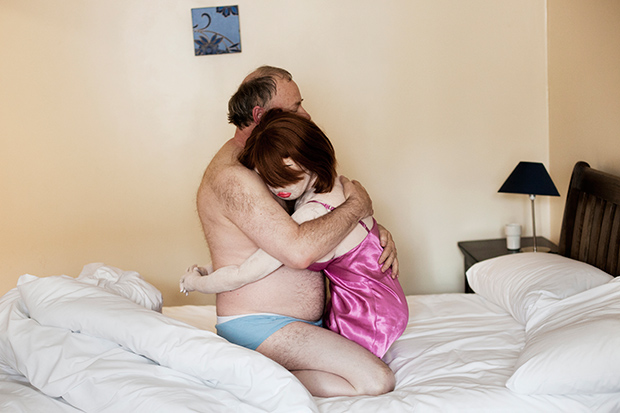 Early morning at the hotel in Wales. 'Shadowman' wakes up with his doll Carly. Besides Carly he has four other dolls. His dolls are not part of daily life with his family, but everybody knows of their presence.
For Men & Dolls, Copenhagen-based photographer Benita Marcussen captures the inner world of men who sustain long-term relationship with real dolls, or life-sized female figures made from silicone or plushy material.