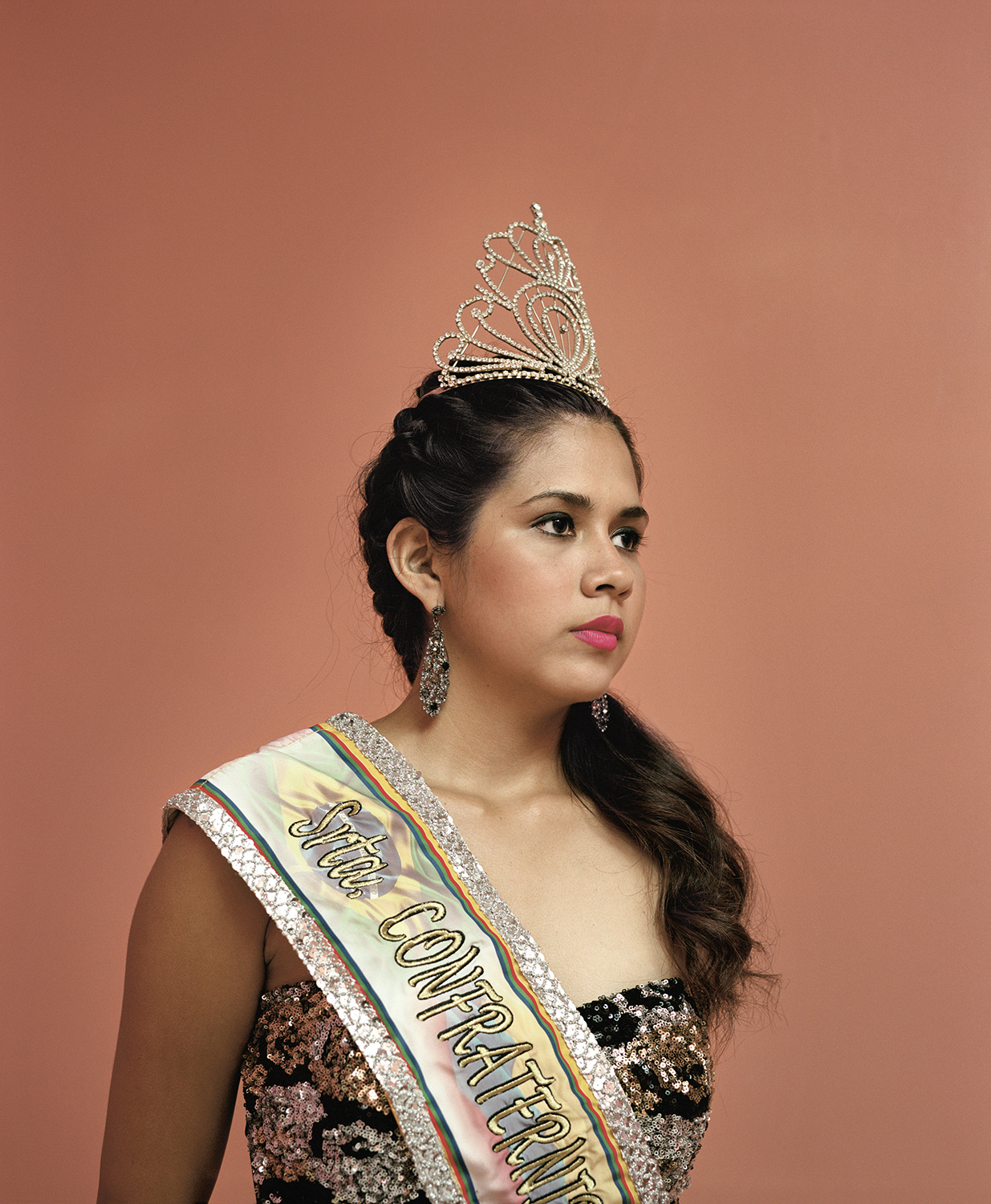 Valentina Del Aguila Vasquez, Iquitos, Peru
Valentina Del Aguila Vasquez is considered to be the most beautiful woman in the Amazon. She won the Miss Amazon Confraternity beauty pageant in Leticia, in which Brazilians, Colombians, and Peruvians all participate. The first prize includes an envelope with U.S. $1,000, an orthodontic treatment, and cosmetic surgery at a reputable clinic in Bogota.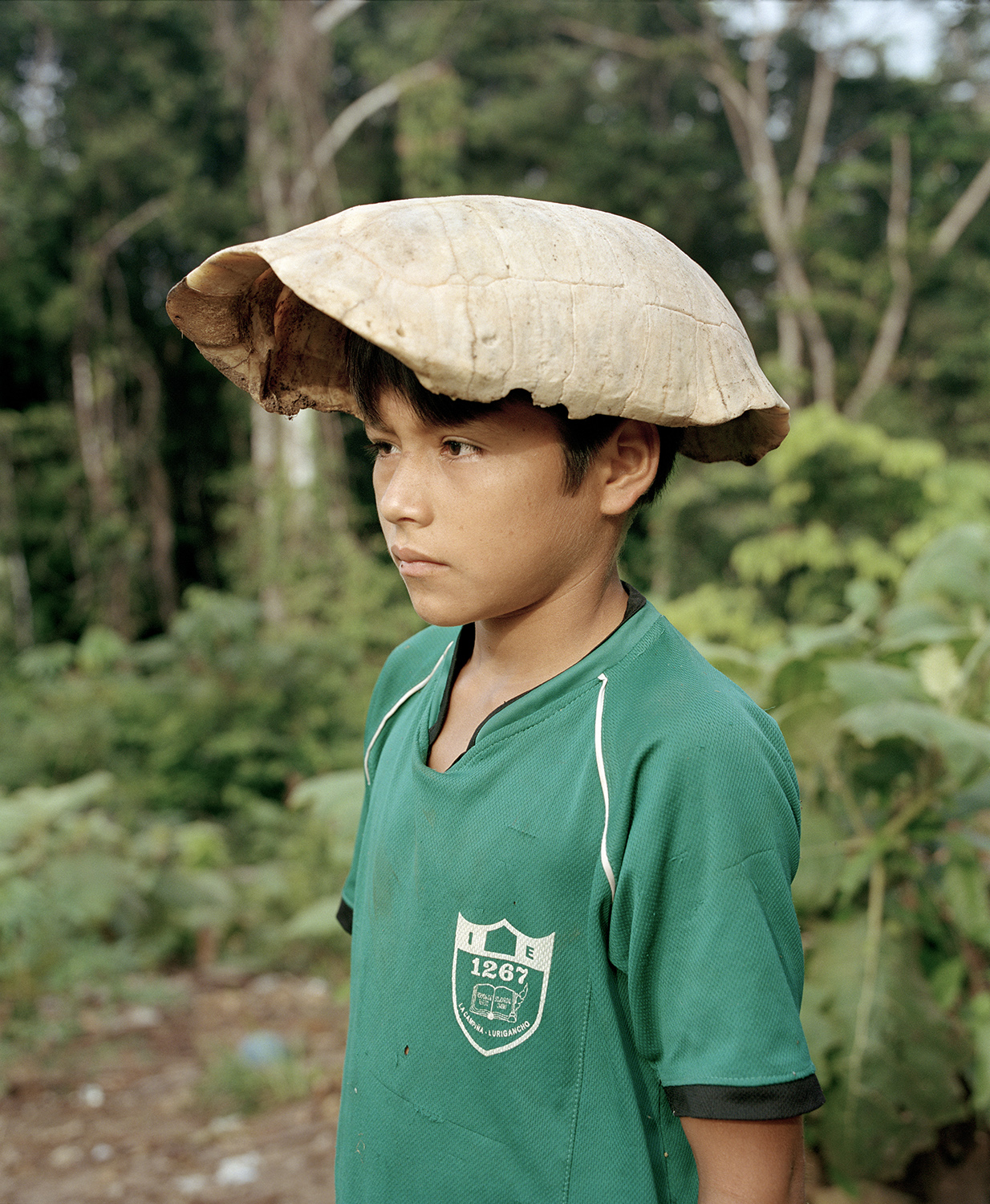 Turtle shell cap, Bolivar community, Peru
After the meal, the turtle shell becomes a toy for the children. Turtle meat is a favorite dish in the communities along the banks of the Rio Curaray.
Yann Gross was the winner of the first LUMA Rencontres Dummy Book Award at Arles 2015, and the result was the publication, by Aperture Books, of his first photobook The Jungle Book: Contemporary Stories of the Amazon and its Fringe. As the title describes, Gross' photographs explore the clusters of community that spread along the length of the gargantuan South American river. As the introduction of the book explains, the Amazon is an agglomeration of cultures and peoples due to its length and the resulting dispersal: "this land" – the Amazon as monolithic whole – "doesn't exist." Gross' project is witness to the extraordinary breadth of the Amazon's component parts, the fragments that make up a wide and ever-shifting entity.