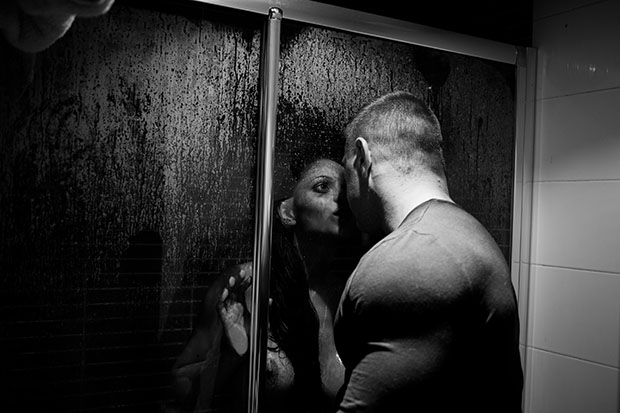 Marta's ex-boyfriend accepted her job as part of her life, but had difficulty dealing with it. He watched her videos and saw her posts and pictures on social media. Marta admits that she wouldn't date someone in the porn industry – but recognizes the paradox.
Marta says porn was never taboo for her; she saw porn as an opportunity. She is shooting with Rob Diesel.
Barcelona-based photographer Katia Repina first met Marta, a Spanish pornographic actress, when the latter was just entering the industry at he age of twenty-three. Over the next two years, the two women forged a friendship, collaborating on an intimate chronicle of Marta's personal and professional life, titled Llámame Marta, or Call Me Marta.