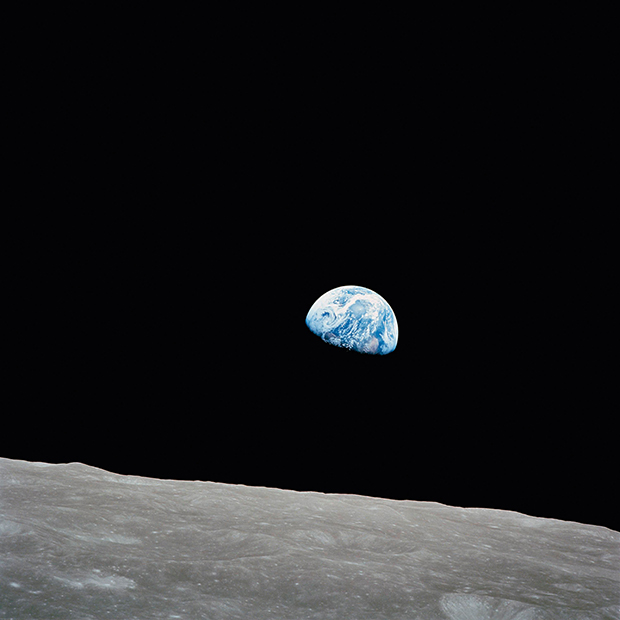 "Earthrise" was shot on December 24, 1968, by astronaut William Anders during the Apollo 8 mission. The famed nature photographer Galen Rowell believed this to be the most influential environmental photograph ever taken—and it certainly stands out as one of the most extraordinary observations of Earth from space. The impromptu shot was taken as the spacecraft was being rotated and Anders caught sight of the impressive view. In recordings of the moment, you can hear him marvel, "Wow, is that pretty!" as if he were seeing our planet for the first time. In the image, the Earth is rising 5 degrees above the horizon, just as the astronauts are rising up from behind the eastern (as viewed from Earth) part of the Moon. Although the Moon looks close enough to touch, it's actually about 484 miles (779 kilometers) from the spacecraft.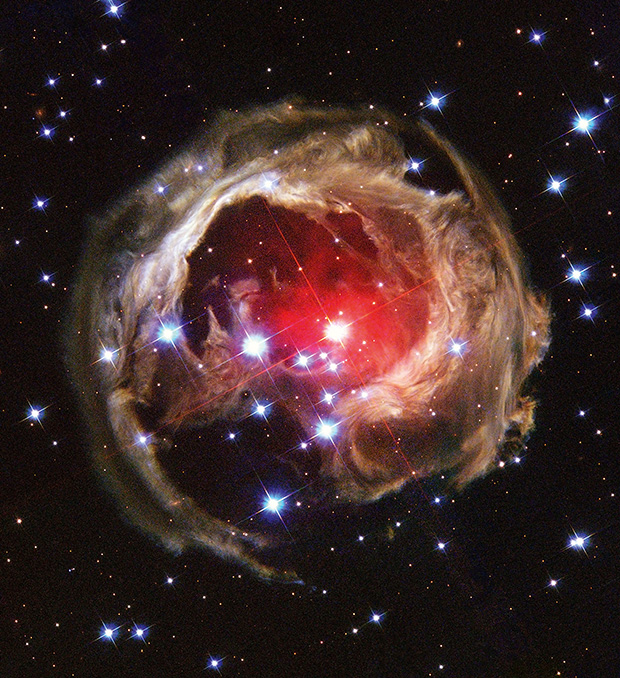 This iconic image, taken by the Hubble Space Telescope's Advanced Camera for Surveys on February 8, 2004, is often compared to the vivid, erratic whorls of color in a Van Gogh painting and reveals a never-before-seen halo of dust and light skyrocketing across trillions of miles. The dust and light surround a red supergiant known as V838 Monocerotis, located about 20,000 light years from Earth at the outer edge of the Milky Way. In 2002, the star's brightness increased by several magnitudes over the course of several months, making it six hundred thousand times more luminous than the Sun. This pulse of light, also known as a light echo, most likely occurred some tens of thousands of years ago.
From ancient mythologies to modern science, mankind has trusted that in some essential way, we are bound to whatever it is that lies beyond the horizon and without the confines of the Earth's atmosphere.