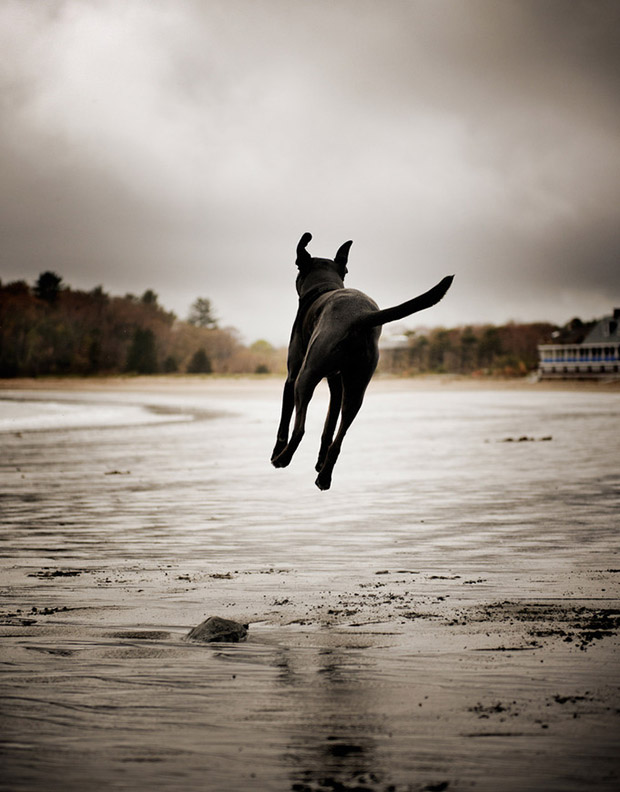 Magnolia, Massachusetts © Cavan Images / Offset
"A dog can never tell you what she knows from the smells of the world, but you know, watching her, that you know almost nothing," the great poet Mary Oliver writes in her 2013 book Dog Songs. Anyone who has ever seen a dog at the beach knows this to be true. Whether they're chasing a ball or digging holes in the shade, dogs love the beach in some indelible, instinctual way that us humans can never truly grasp.
It's tragic that so many beautiful beaches are closed to dogs during peak summer months, but this story is not about those beaches. It's about those that welcome canines large and small. In honor of the season, we culled the Offset collection in search of the most joyous, life-affirming pictures of dogs on the beach.