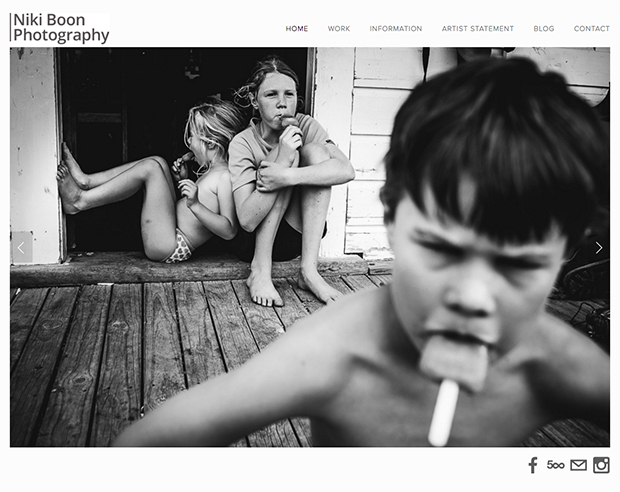 Niki Boon's Squarespace website
We recently introduced you to two brand new website templates by Squarespace geared specifically towards photographers. It's always exciting to see how different kinds of photographers—ranging from big-time commercial image-makers to photojournalists to fine artists—take the sophisticated and constantly evolving portfolio templates Squarespace has built and make them their own.
We asked three photographers with diverse backgrounds to tell us a bit about why and how they have used Squarespace to create websites that are unique to their personal visions. Niki Boon, Kat Malone, and Colin Miller use three of Squarespace's classic templates—Avenue, Bedford, and Wells— to tell vastly different stories.