Posts tagged as:
advertising photography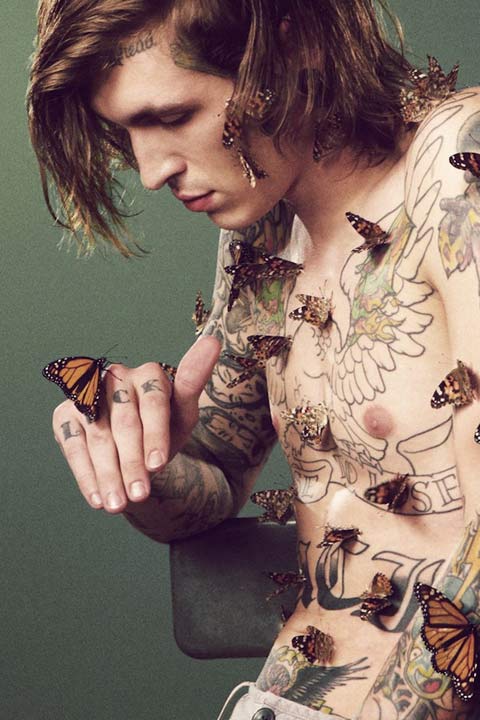 Photo by Ryan McGinley for Edun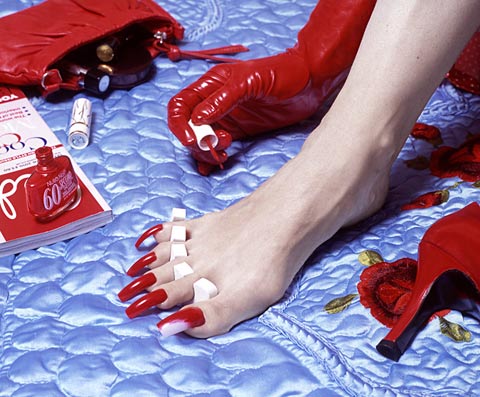 Rob Steel is a London based commercial photographer with a skewed view of the world. Some of his clients include Swatch, American Express, Playstation 2 and Kellogg's. He is represented by Metcalfe Lancaster in London.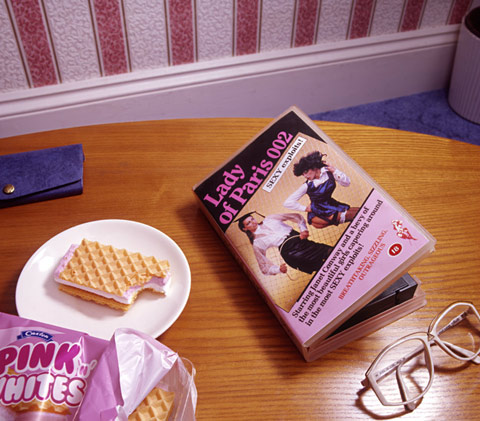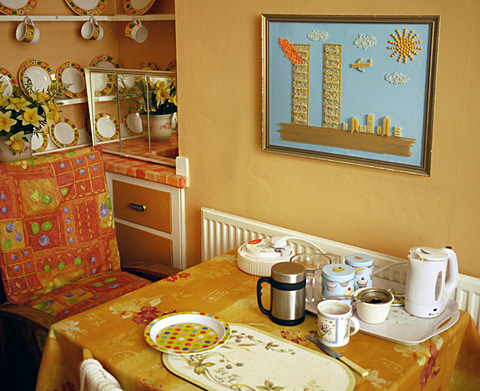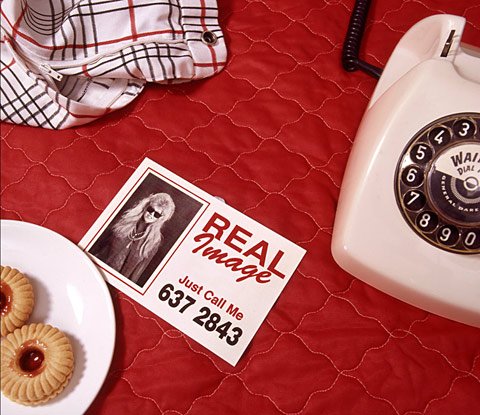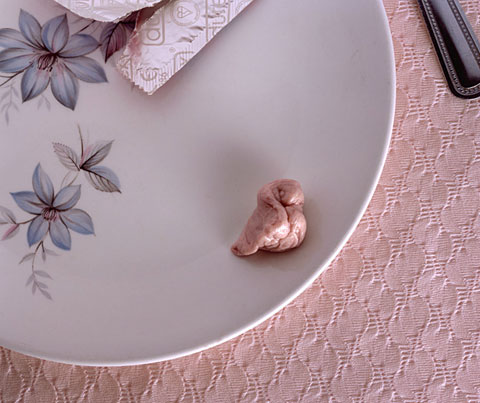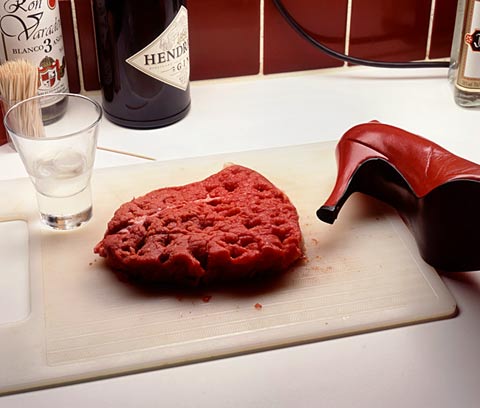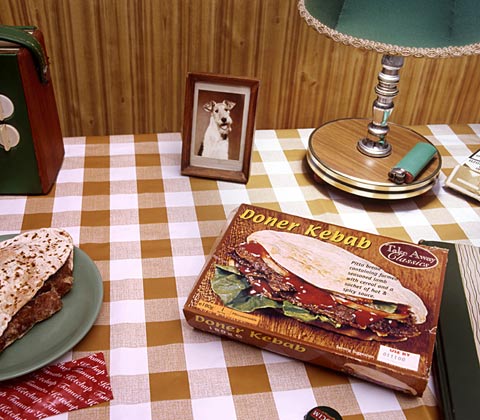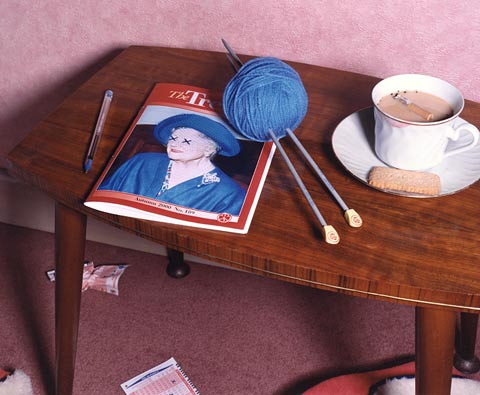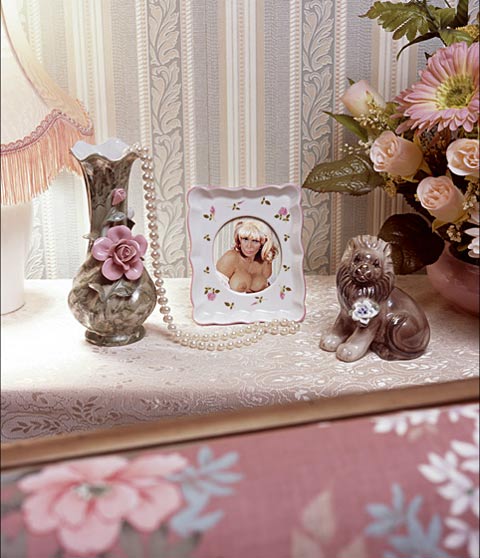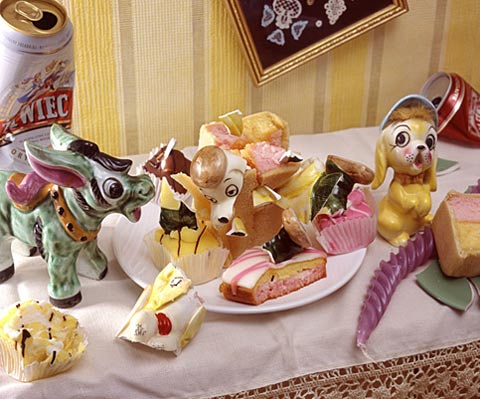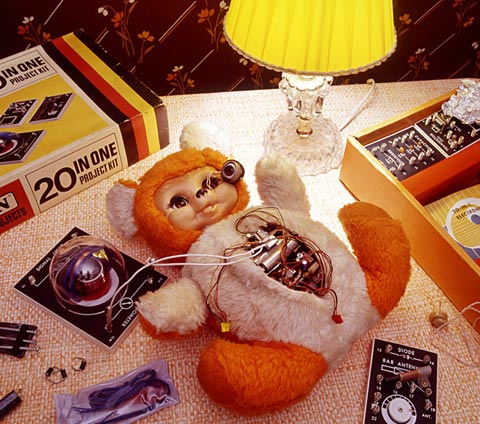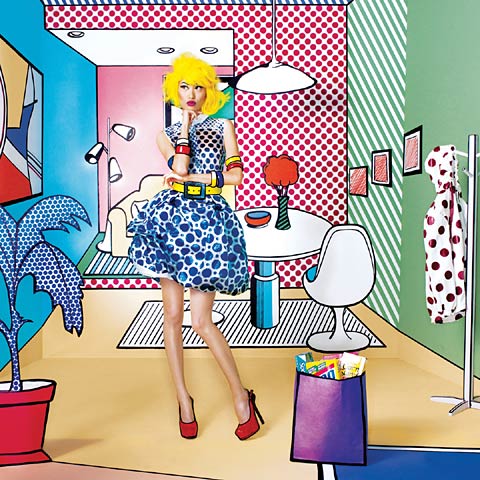 Since starting out as a photographer's assistant in Europe, Danish-born beauty photographer Kenneth Willardt has come to dominate the world of American beauty photography. Along with work for clients such as Christian Dior, L'Oreal Paris, Neutrogena, Nivea and Target, he has been producing images for the worldwide Maybelline print campaigns since 2006. He was recently commissioned to create TV spots for Maybelline, which, combined with his use of Red camera technology, further expanded his technical and commercial repertoire. His editorial work has been published in many publications including Allure, A Magazine, Chinese Vogue, German Vogue, Spanish Vogue, Brazilian Vogue, US Glamour, British Glamour and GQ. This shoot was for the Maybelline 2011 Calendar, which is a small edition distributed to the top 500 worldwide magazine editors.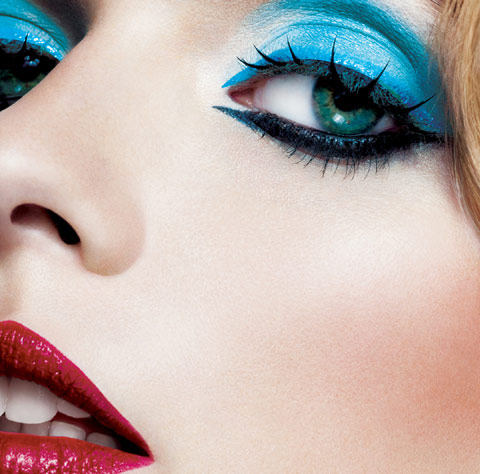 THE CREW:
Fashion Stylist: Michael Angel
Production Designer: Andrea Stanley
Models: Julia Stegner, Kemp Muhl, Emily Didonato, Erin Wasson, Shu Pei, Lisalla Montenegro
Hair Stylist: Stephane Lancien
Makeup: Charlotte Willer
Manicurist: Jin Soon
Location: Pier 59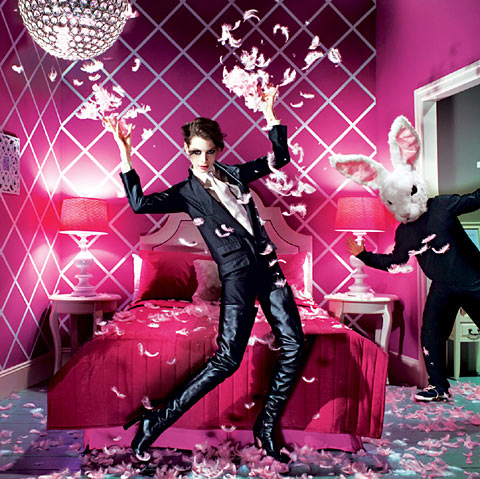 What was the inspiration behind the calendar?
'The inspiration was a glimpse into the lives of women living in a New York apartment building. 2012's inspiration will be women at work'.
How long have you been shooting the calendar for Maybelline?
'This is the fourth year we are shooting it and it has been a great project. It's a bit of a dream for a photographer. We have about 100 editors and journalists from all over the world coming on and off set so there is a lot of excitement and energy in the air. They are constantly interviewing the crew and models'.
How was the experience different this year?
'This year (2012 calendar) was very exciting because we filmed footage for an internet iPad app'.
Was this shot over multiple days?
'This was shot over three days with four build days and two pre-lights'.
How was the crew chosen? Do the same people work on the calendar each year or do you switch it up depending on the theme?
'Gotham and Maybelline have the final say but we always have a creative discussion about it. Over the years we have been dubbed "the dream team". We are usually the same crew as long as there aren't any conflicts with shoot dates'.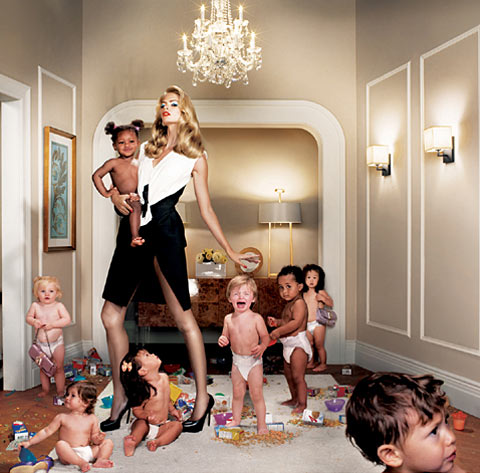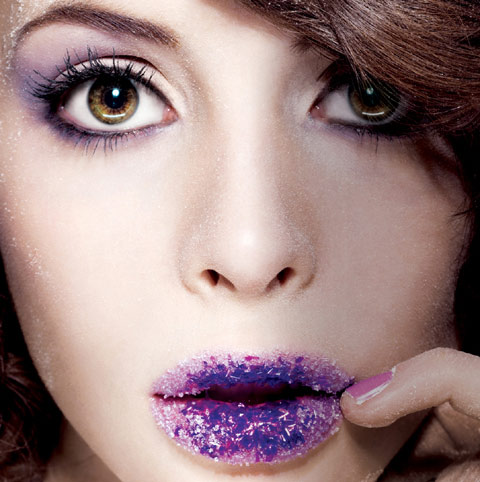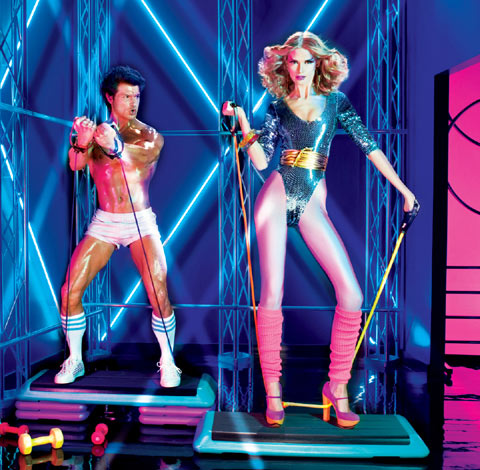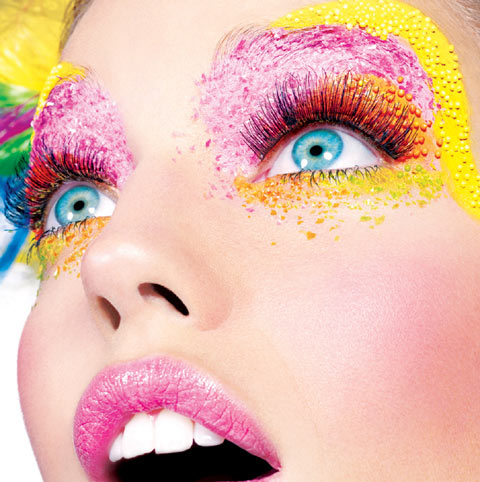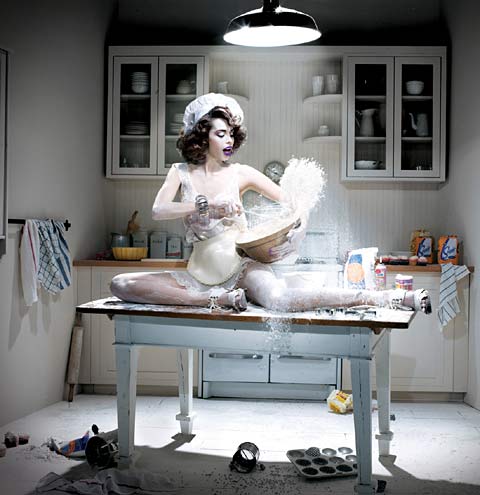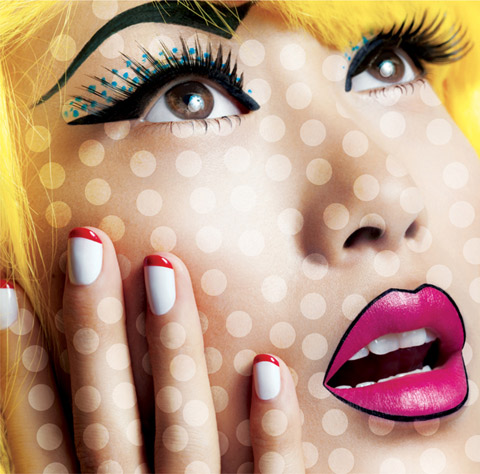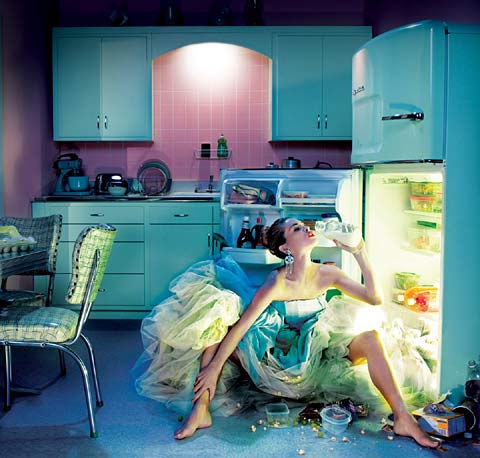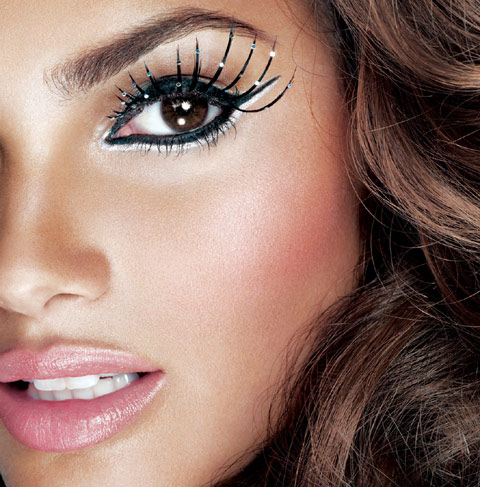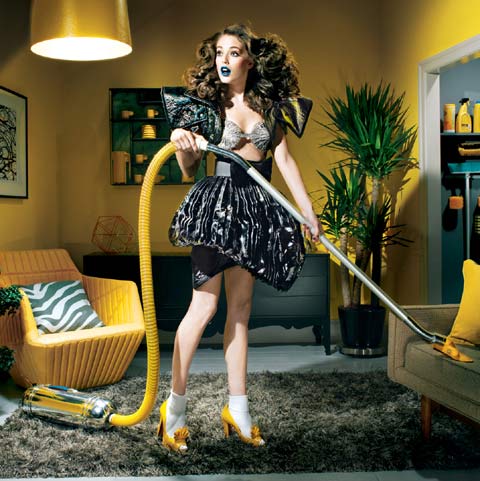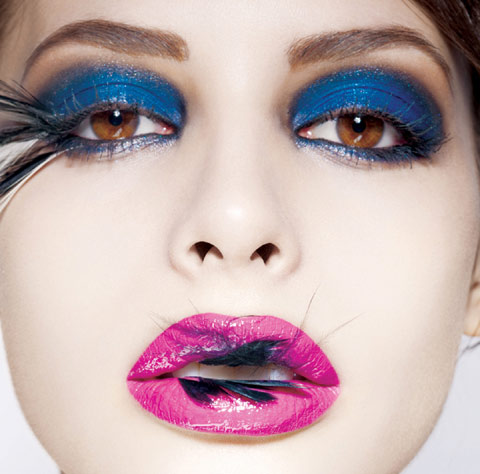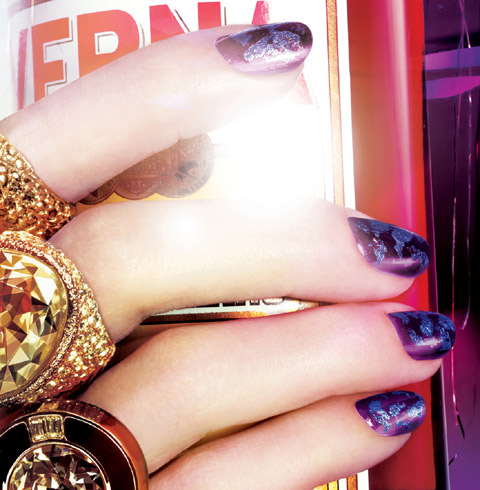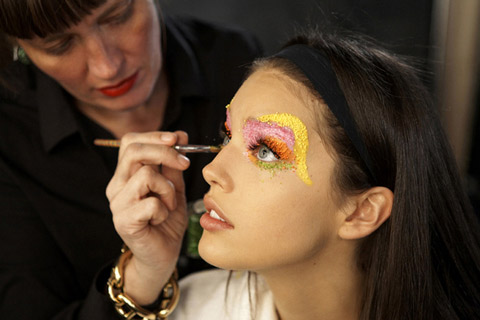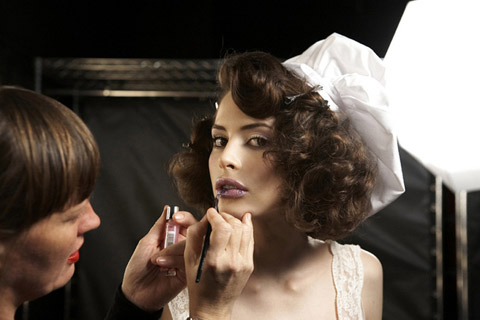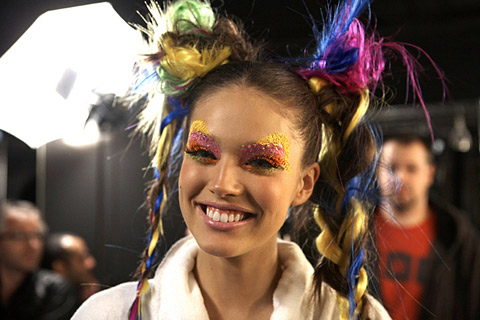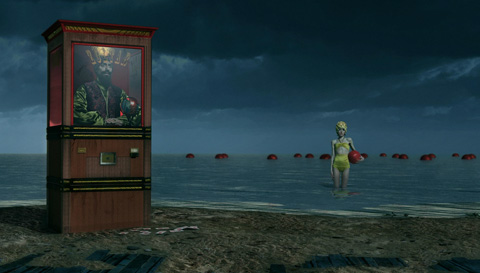 Before becoming a professional photographer, Matt Hoyle was a Creative Director in advertising. His photography has been recognized in Communication Arts, PDN Photo Annual, and D&AD. He's been selected as one of the 200 Best Ad Photographers by Lurzer's Archive, and has appeared multiple times in the IPA Best of Show. His work has also won a Cannes Gold Lion. Matt's clients include Saatchi & Saatchi, BBDO, GSD&M, Rolling Stone, New York Magazine, Wired and Fast Company among others. This work is from his new personal series, Barnumville.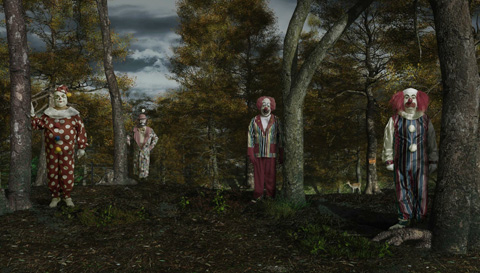 Your most recent series, Barnumville, depicts a city inhabited by sideshow performers.  What inspired this continuation of your previous series, Barnumvillians, in which you shot portraits of said residents?
'I've always thought of myself more in terms of creating stories. Having been a copywriter in advertising I was used to conveying sentiments in terms of words and narratives so it never feels quite right shooting something without trying to get something beyond an aesthetic. With Barnumville, I knew circus freaks and sideshow performers where inherently interesting for a simple black and white, with their unique physicality. But I also loved this mythic world of the sideshow which is actually based on reality. Before it was politically incorrect to make a living off or ones so called deformities or uniqueness it was actually one of the mainstays of entertainment. Barnum was one of the world's greatest showmen with his stable of stars. I wanted to base this series on a 'what if'. What if there was a town totally inhabited by these special people. How twisted would it be'?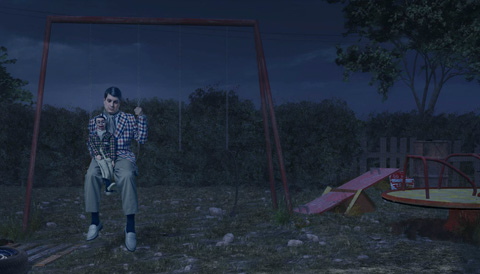 Your portrayal of Barnumville is the result of blending elements of reality with your fictitious photographic representation.  In many respects, the entire project seems to be the result of manipulation; what inspired you to take in the direction you did?
'I love nothing more than story. In my entertainment work and editorial I light dynamically and direct the subject so that even with a white backdrop, there's something there that's interesting. I like the challenge of getting something that keeps you looking with just the subject and at most a simple prop. You can see that in my celeb folio. But when I get to play in my personal work and utilize whatever resources are available, I don't want to limit my storytelling if i'm wanting a particular scene that would otherwise be too expensive finding and shooting on location. I will get what I can in shot. I'm a portrait photographer first so there will always be a photo of my subject. But if I have to composite something to add to the story in my personal work, I'll use that to my advantage'.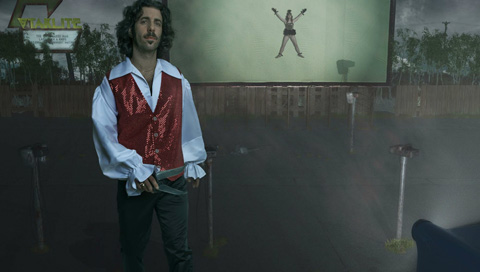 There is also quite a descriptive written story that accompanies the project and sets the scene for body of work.  What roll do you think this particular piece of writing played in the overall success of the series?
'I was a copywriter and they say that every copywriter is a failed novelist. Well I guess the same way that I utilize CG or compositing for my backdrops I also use words when applicable. I wanted to give a back story so there is a context.  Certainly you can look at each photo and get a sense of story you can make up yourself. But in this instance I wanted the depth of the story to have a context. The way I envisioned it. I even reached out to the likes of composers to write music when I was thinking of making Barnumville its own microsite. David Lynche's composer, the wonderful Angelo Badalamenti, and even the Movie Amelie's Composer Yann Tierson were interested in contributing. The idea would have been to have a unique piece of music accompany each scene.  I got too busy last year and it become to big of a commitment to get such a site up to the level I would have wanted so I just concentrated on finishing the actual images'.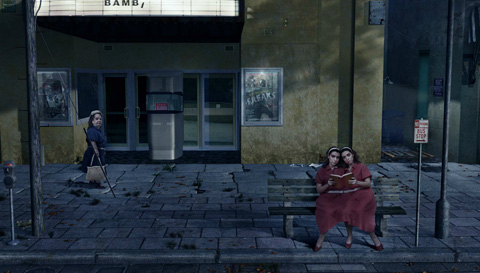 Can you talk a little about how the images were created?
'I did the shoot in studio with each talent and a rough sketch layout. Shot against green screen as I've always done with my personal work.  I then cut the hero shots out and imported them into my CG program and created each scene around them.  Once I had that scene built and rendered I shot key areas such as woodland or water etc…and composited them into the scenes before doing a final finish.  I wanted to keep a subtle theme with the series so you'll note a red and white palette in some of the elements'.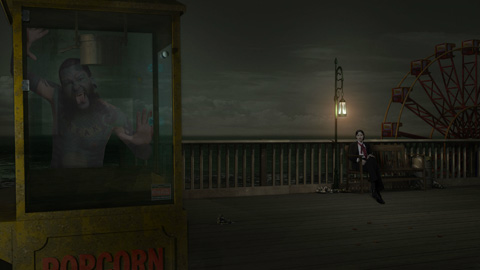 What was the feedback about the series like from the performers you shot?
'The feedback I got on Barnumville black and white portraits was the best I've received since I shot my Iceberg Winter Swimmers back when I just started my photography. The longer winded answer is that there are two parts to my work, and I've seen there are two types of people who like my work, of those who actually like the work at all. First is the purist where my simple closer portraiture work like Iceberg and Barnumville black and whites, as well as my Yesterday in America series get favored. Then there are those who enjoy the more imaginative works like my Barnumville scenes, fairy tales, and Cinemaricana Film Noir series. They aren't looking for what lens I used or if it's pure and no post. They are looking at the work from a piece of art/story perspective – does it move them or take them somewhere emotionally.
'I don't create any work to appease the viewer, it's just that I seem to like the variety for the simple portraiture balanced with more layered storytelling, which is why I'm pushing myself into tv and movie key art, the ultimate in great design and simple storytelling'.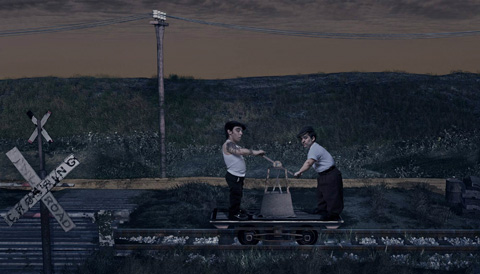 Your work encompasses a range of fine art, portraiture, and advertising areas.  What's it like transitioning from each of these and do you have a favorite genre to work on?
'I'm a hyper, I call it passionate, photographer.  I thrive on activity.  Therefore the variety of shooting a big ad campaign one day, a network tv poster art shoot another, a simple no budget editorial with a good personality another, and then personal work where I get to control, with my awesome team, the entire project; it's never boring. I do have to switch modes.  I find that for different markets the clients are attracted to different areas of my work, ad agencies like my quirky punchy stuff, entertainment and editorial, my ability to direct talent and get good performances, and so even the way I act and shoot is different depending on the client. As for my favorite genre, right now it's entertainment portraiture.  Working with well known talent who know how to take directions makes my work look all the better'.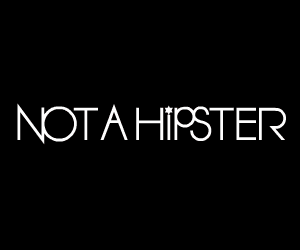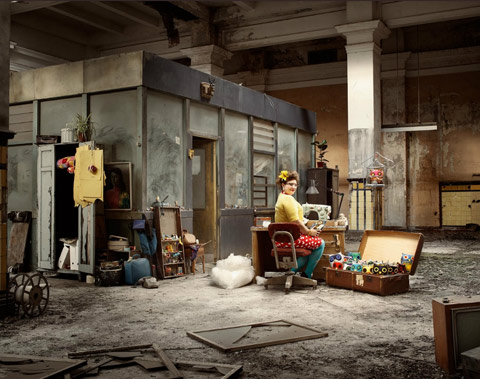 Following college in The North (of England) and a few years as a bass player, Dylan Collard moved to London 1998 and started assisting.  Since becoming a commercial photographer Dylan has shot work for the likes of Pfizer, Adidas, O2 and The Discovery Channel. His work has a cinematic slant with atmospheric lighting and a twist of the unusual. It has a sense of space and composition that encourages the audience to explore the image to uncover hidden detail and meaning. He works from his studio in South London and is a much better photographer than he was bass player. Dylan is represented by Vue Represents.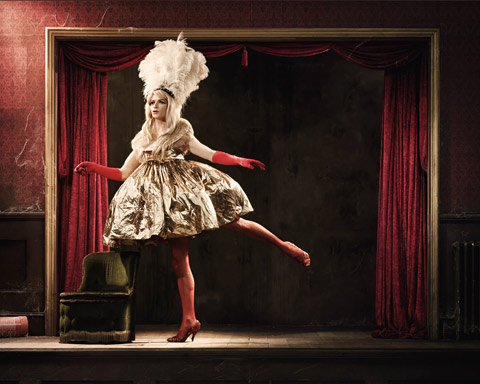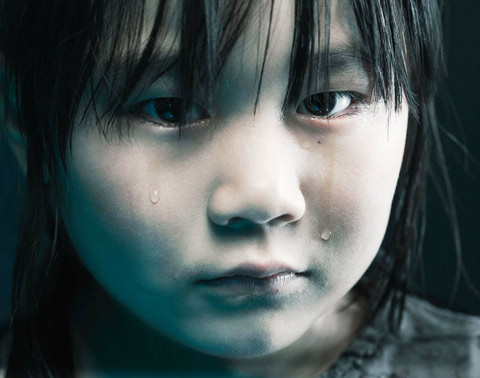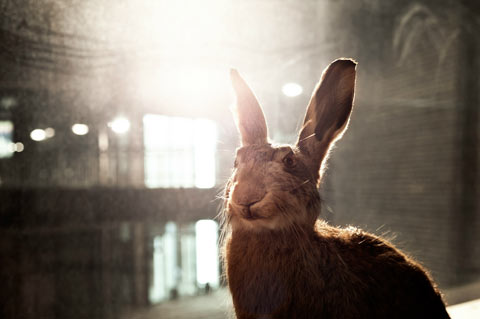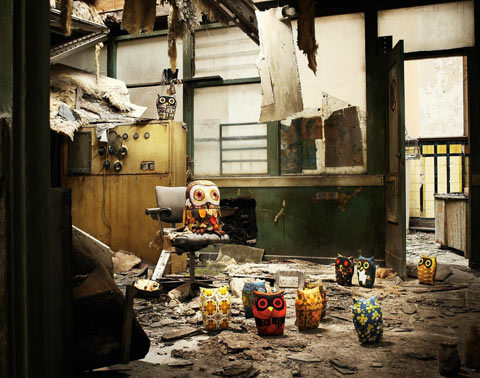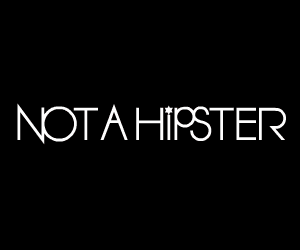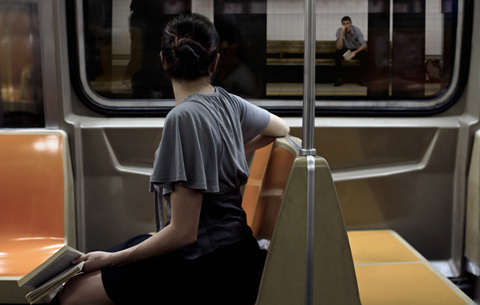 Anders Wallace is a photographer and filmmaker originally from South Florida. He moved to New York City in 2007 to study at the School of Visual Arts. Since then he has been assisting for New York photographers while refining his own work and exploring moving video as a medium. His pictures are made rather than simply taken. They are constructed illustratively to form a filmic and often fantastical narrative using classic archetypes of Mythology to discuss identity and relationships in the de-romanticized landscape of Modernity. Wallace is looking to apply his dramatic visual style and rich conceptual subtext to the commercial worlds of Portraiture, Advertising, and Editorial pictures.

He recently won 1st place in SVA's 5th Year Award which was sponsored by FotoCare, Gotham Imaging and Brewer-Catalmo Portfolios and judged by myself, Kris Graves, Peter Berberian, Denise Wolff and Adrian Mueller.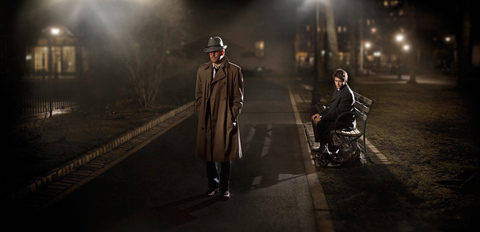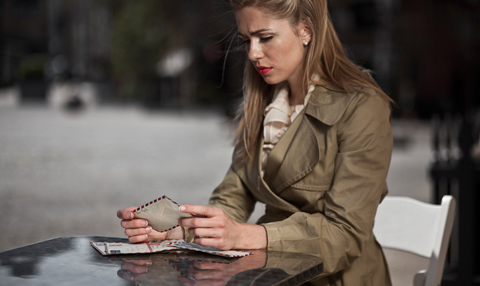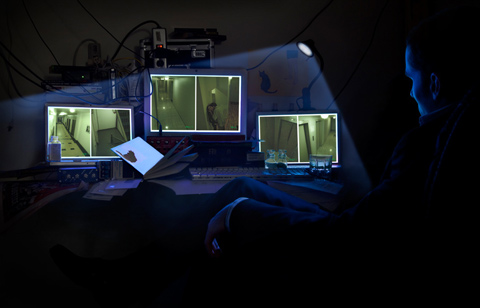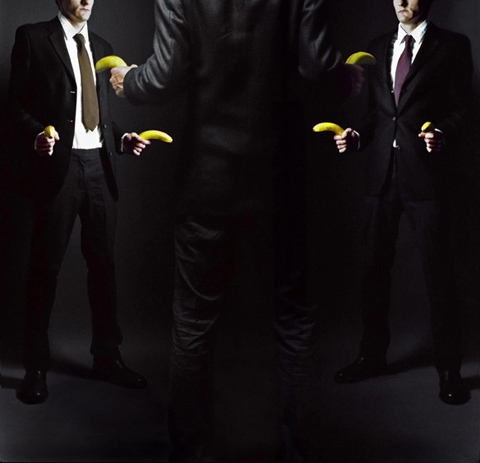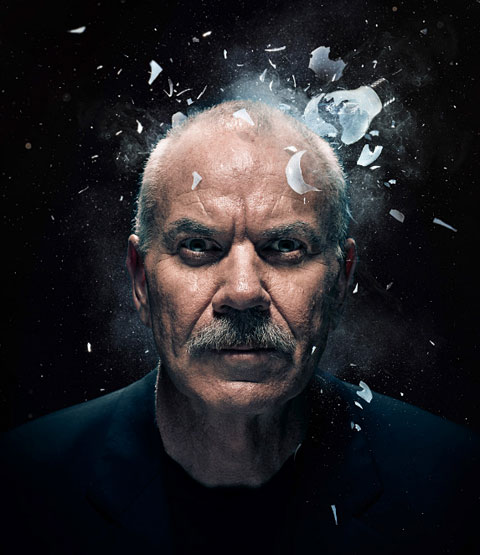 With recent credits that include LUERZER'S ARCHIVE, 200 Best Advertising Photographers Worldwide, and an honourable mention at the 2009 International Photography Awards, the work of Sydney-based photographer Adam Taylor is driven by 'creative innovation and storytelling'. This work is from his series, 'New Frontiers'.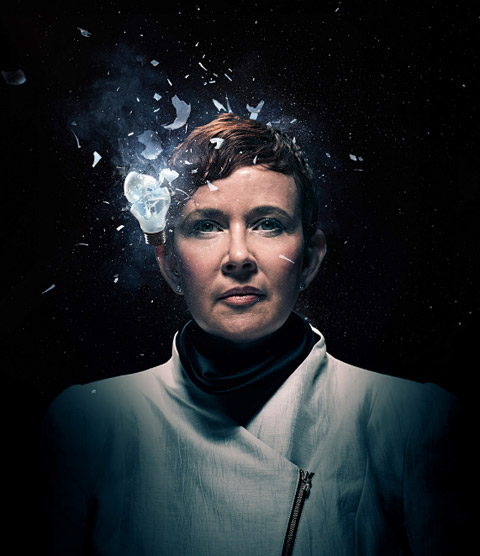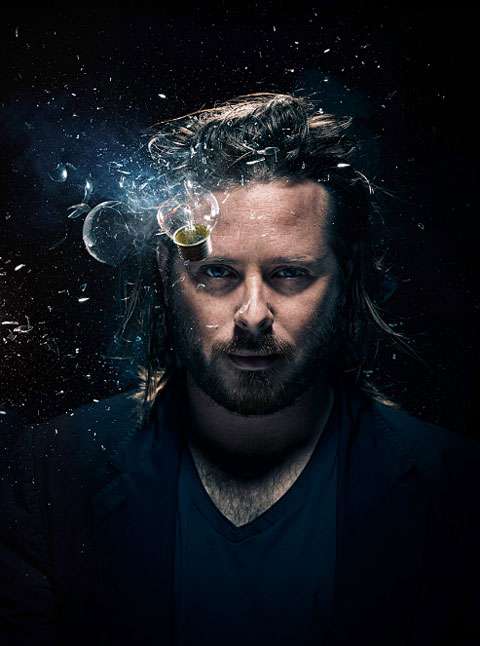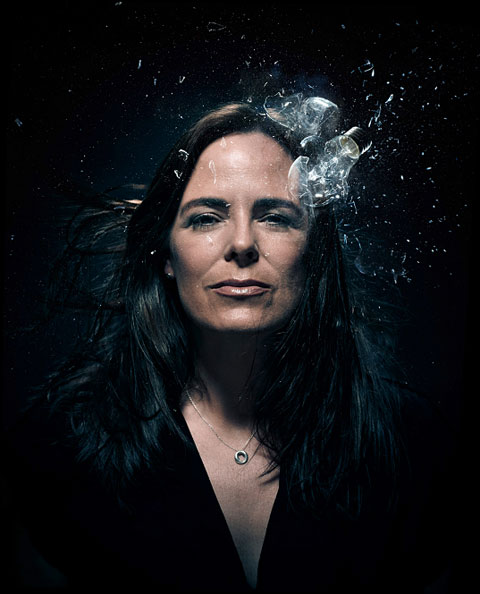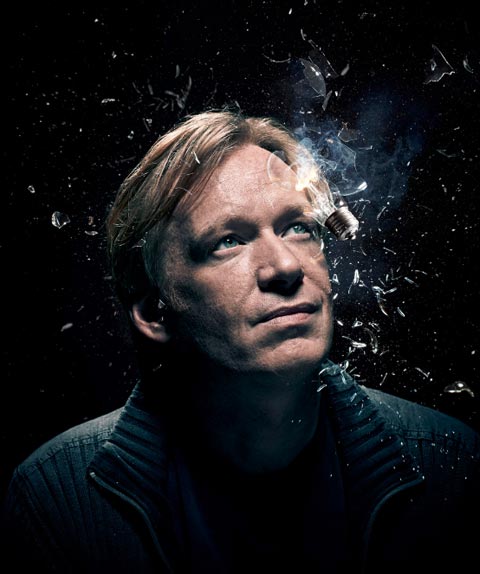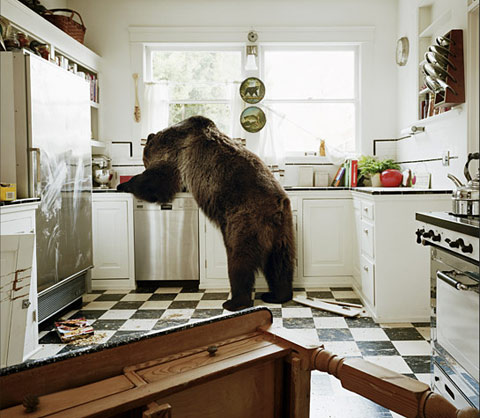 John Offenbach is a London-based photographer who began his career in 1994 and is now represented by agents in New York, London, Paris and Hamburg. He has been commissioned to photograph campaigns for a range of clients including American Airlines, American Express, IBM, Hewlett Packard, Hyundai, BMW and Bentley. He has won several awards for his personal as well as commercial work. His work has been included in Communication Arts, The One Show, D&AD, American Photography, PDN and Creative Review's The Annual, as well as a number of AOP annuals.
Feature Shoot contributor, Arial Body asked him a few questions below about his start in photography and inspiration for personal projects.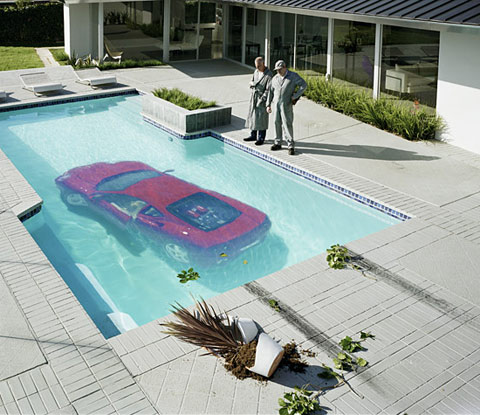 You have a range of different collections of photography in your portfolio, how would you describe your work overall?
'Tidy, ordered'.
A lot of your early work especially is very architectural based, do you think your interest in architecture & geometry evolved to influence the style of your other work in advertising? In what way?
'Definitely, yes. I love architecture and geometric shapes and patterns. I think I always have. So when I look and appraise anything, whether it's a portrait or a landscape or still life, my judgement of how well it's working is based on an intuition of those values'.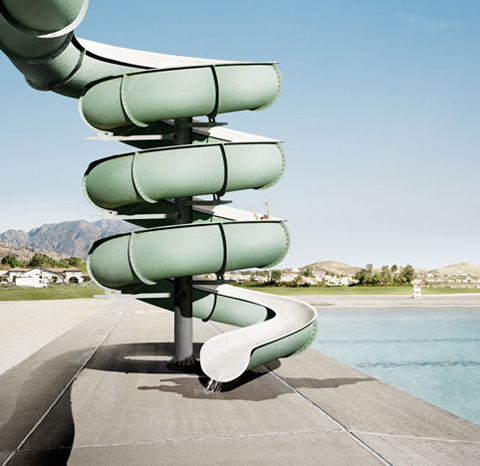 How did you get started in shooting advertising? Did you originally start shooting editorial images?
'Nope. I assisted advertising photographers, and the transition was fairly fluid'.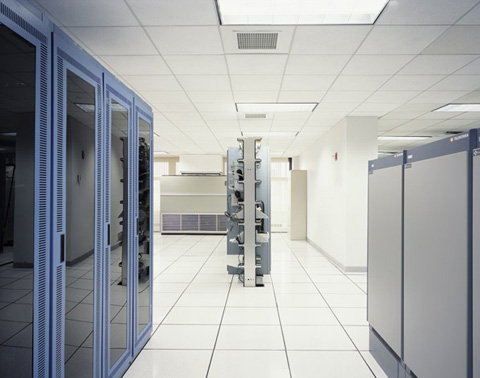 Several of your advertising images in particular embrace various digital editing methods (digital composites or computer-generated imagery). How do you think new digital manipulation techniques are changing photography?
'It's a big change in approach. I think that on set/location there was more experimentation more discovery before, because you were never really sure what you had. Now there is a tendancy to 'gather the pieces'.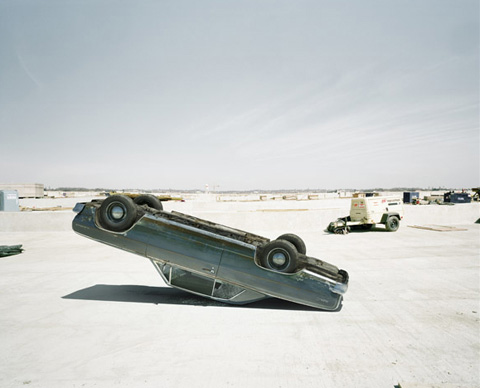 What is the most interesting campaign or project you've worked on recently?
'I have just come back from shooting Porsche in Los Angeles. One of the shots required a snowy scene but we couldn't move the cars and crew to the snow so we covered a street at Universal Studios in real snow! You can see a behind the scenes video on my website under 'Having Fun'.
Can you talk a little bit about some of the personal projects you undertake between advertising shoots, and where the inspiration for those comes from?
'Personal projects are usually works of discovery. I like to explore and look for things that other people have maybe overlooked or walked passed because they didn't notice something was interesting to look at. It may be banal or maybe spectacular, but I'm happy if something was nicely seen'.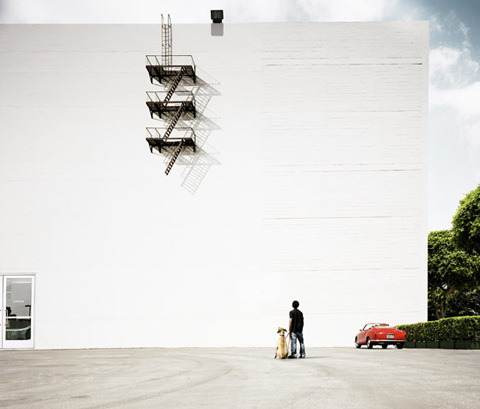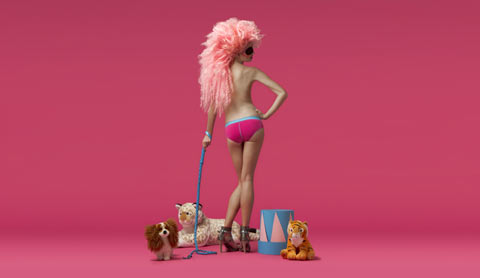 Robert G. Bartholot is a freelance designer with an emphasis on photographic illustration and art direction. Some of his clients include Diesel, Playstation, Surface magazine and Neo Vague. This is a selection of commissioned and personal work. I love that you can't tell the difference between the two. Bartholot is represented by The Mushroom Company.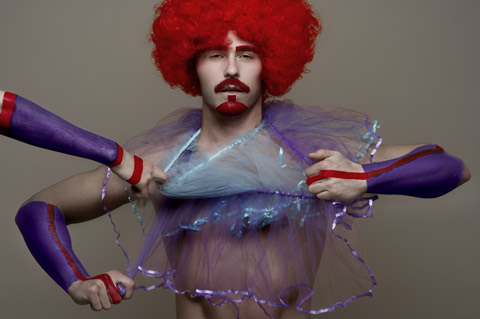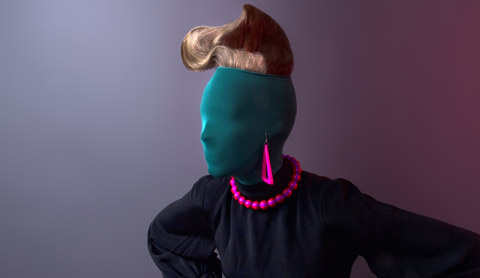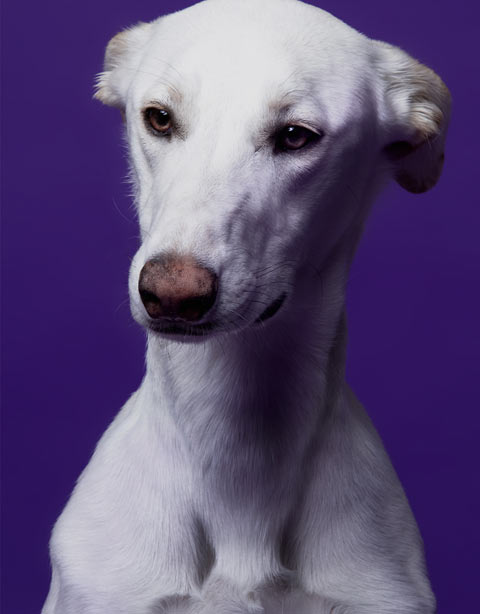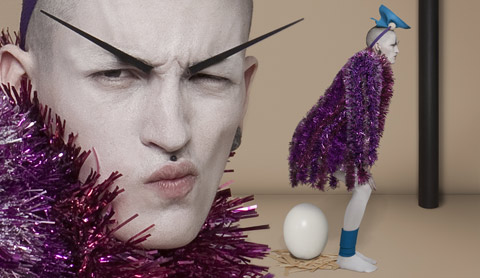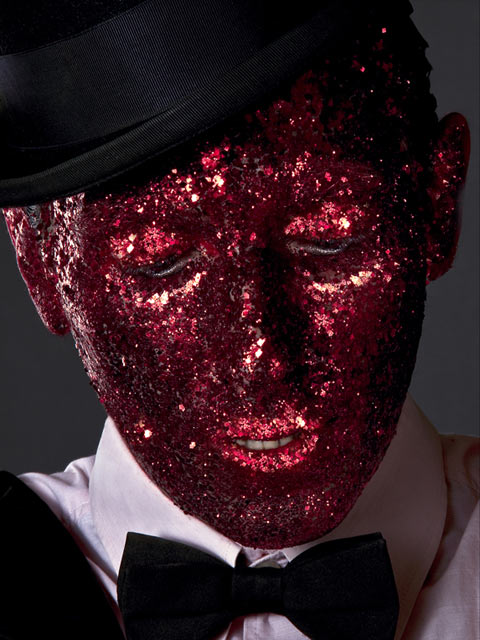 Via Changethethought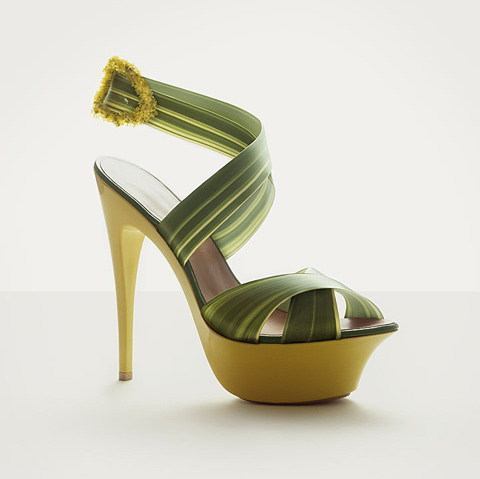 Fulvio Bonavia is an award-winning Italian photographer. In 2010, he was selected Photographer of the Year by the Mobius Awards. He has shot ad campaigns for a wide range of international clients, such as Adidas, Heineken, Swatch, Jaguar, BMW and Audi. Prior to establishing himself as a photographer, Bonavia worked as a graphic designer and movie-poster illustrator. This work is from his series, 'Scent of Flower'. Bonavia is represented by Stockland Martel.