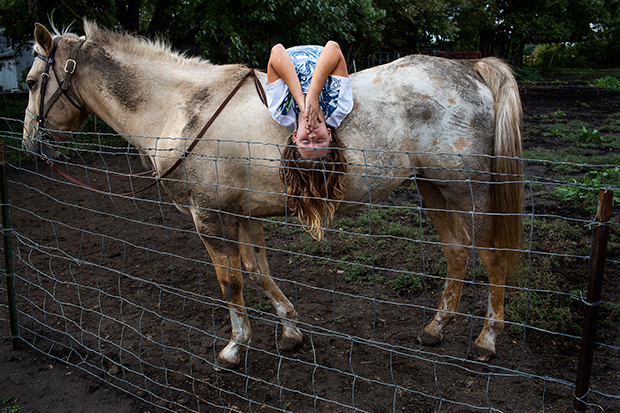 Sarah Barrs lies over her horse's back, in October 2013. From the series Table Rock Nebraska © Markus Jokela, Helsingin Sanomat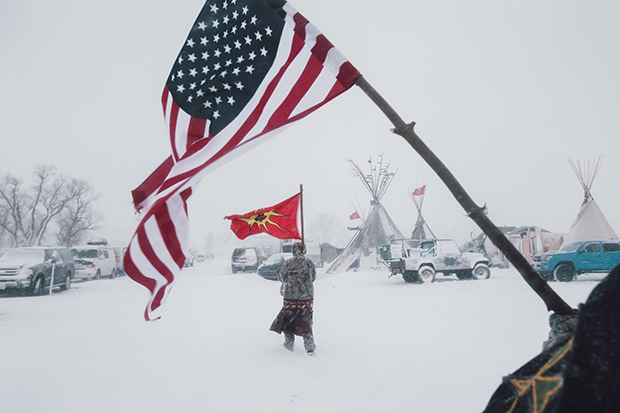 People carry an American and a Mohawk Warrior Society flag at a protest camp against the Dakota Access Pipeline, in Cannon Ball, North Dakota, USA. From the series Standing Rock © Amber Bracken
The World Press Photo Foundation has been running its annual photo contest since 1955, and in this time has become internationally renowned for the quality of its winning entrants.
As is so often the case with World Press Photo Awards, this year's competition was not without its controversies.
There's little doubt that the photograph of the year picturing the assassin standing over the Russian ambassador to Turkey, taken by Burhan Özbilici, is impactful—chairman Stuart Franklin however openly divulged his opposition to the photograph for its role in publicising a murder scene.