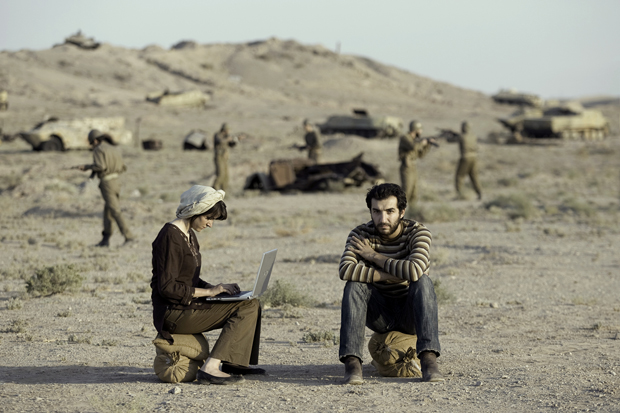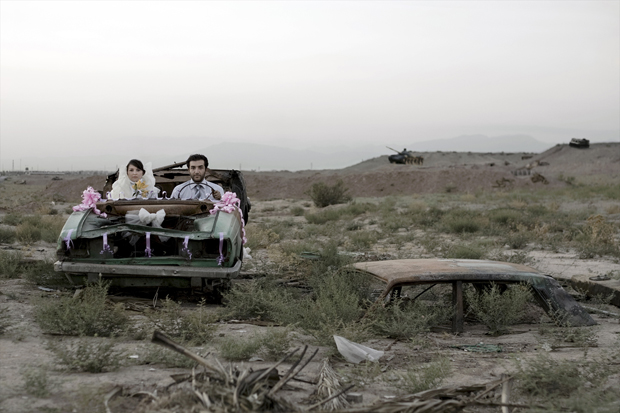 For her powerful series Today's Life and War, photographer Gohar Dashti catalogues the emotional effects of the Iran-Iraq War of 1980, giving form to the invisible but pervasive anxieties that linger in the minds of civilians decades after its close in 1988. In these staged narrative images, the artist explores the complex and contradictory impulses that govern even the most routine tasks. A couple eats breakfast and cleans their laundry, inescapably haunted by the violence that springs forth from newspapers and television sets. As they navigate uneven, chaotic terrain, their humble wedding party is trailed by tanks and troops.
Here, fear becomes commonplace as the couple goes about their daily activities without seeming to acknowledge the violent backdrop that cruelly dominates their domestic lives. Ultimately, carrying out the duties of the household becomes an act of defiance, an assertion of order and calm that tragically eludes the brutal landscape. These simple goings on and loving rituals shine like beacons of resilience in a climate that seems to occlude all hope.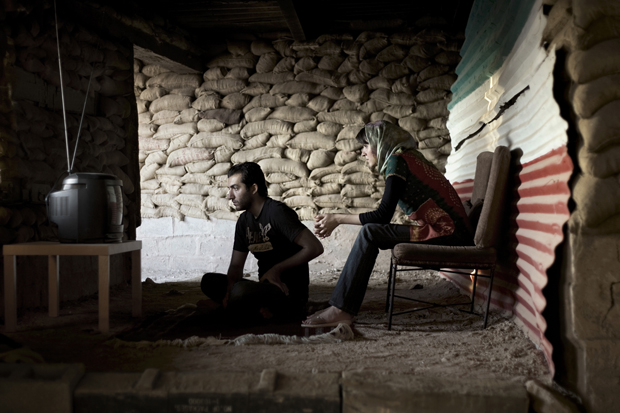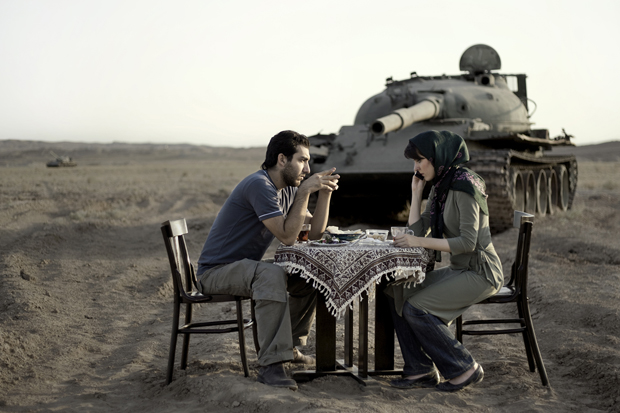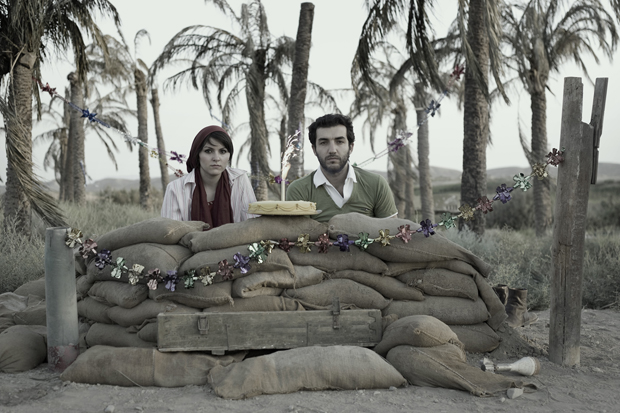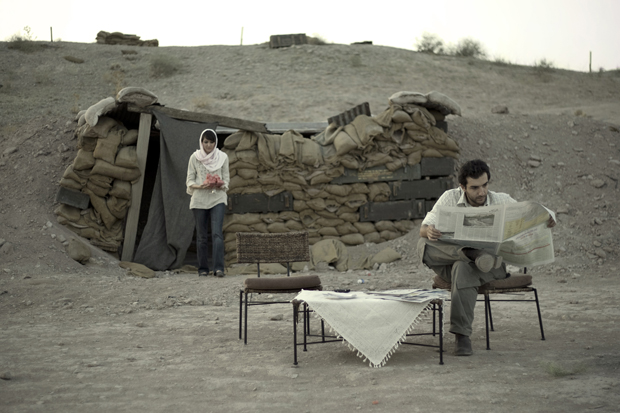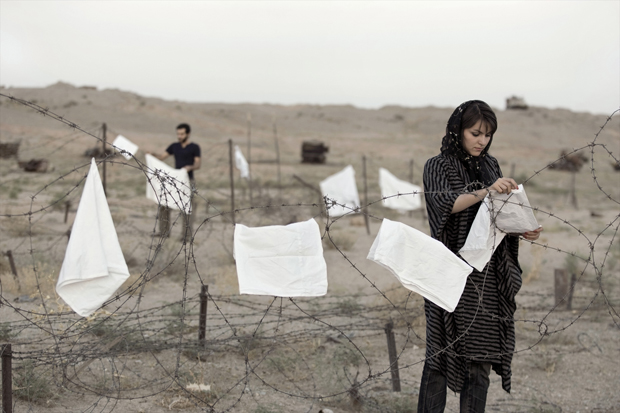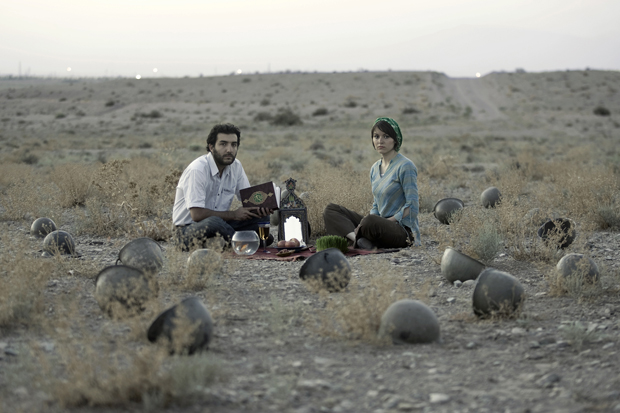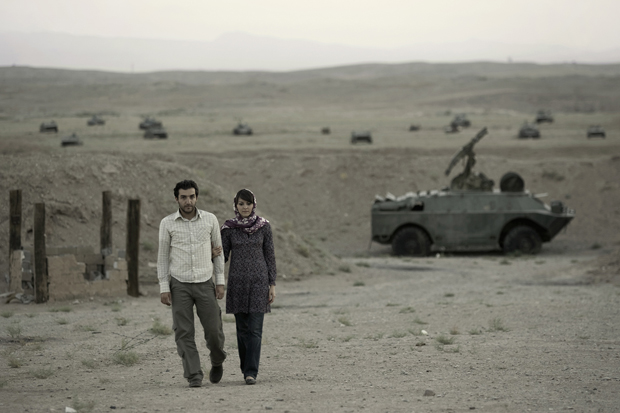 The 2nd Annual Feature Shoot Emerging Photography Awards is an international photography competition for up-and-coming image makers who are ready to kickstart their careers. Five talented photographers will be provided with the resources they need to get their career off to a strong start. Photographers of all disciplines are welcome to submit up to 5 images in any genre. We can't wait to see your best work! Enter here.