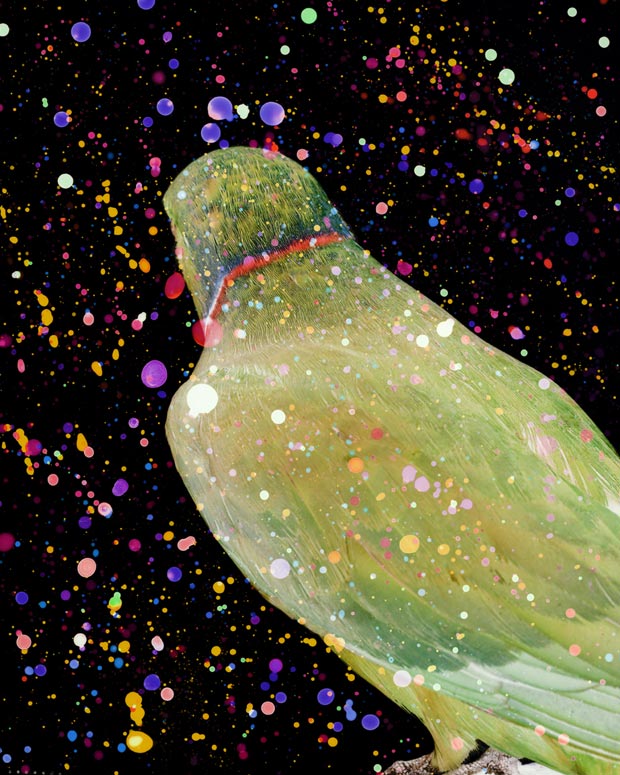 Italian photographer Simone Bergantini fuses painting and photography in La Compagnia dei Pappagalli, creating perfectly chaotic and colorful works that elevate these parrot portraits to new heights. To create the works, Bergantini first captured analog images of the parrots using a large format camera with positive film, after which he painted directly on the prints with watercolors.
Splashes of color mix with the detailed texture of these feathered creatures, making for an eye-pleasing mix where psychedelia meets nature. There is a light and airy feel to the final image, seemingly a result of the positive film and the translucency of the watercolor fused together. Inspired by the concept of mass communication and the meaning images lose and retain, Bergantini says these works tell of something "floating without destination in a huge galaxy with no reference points."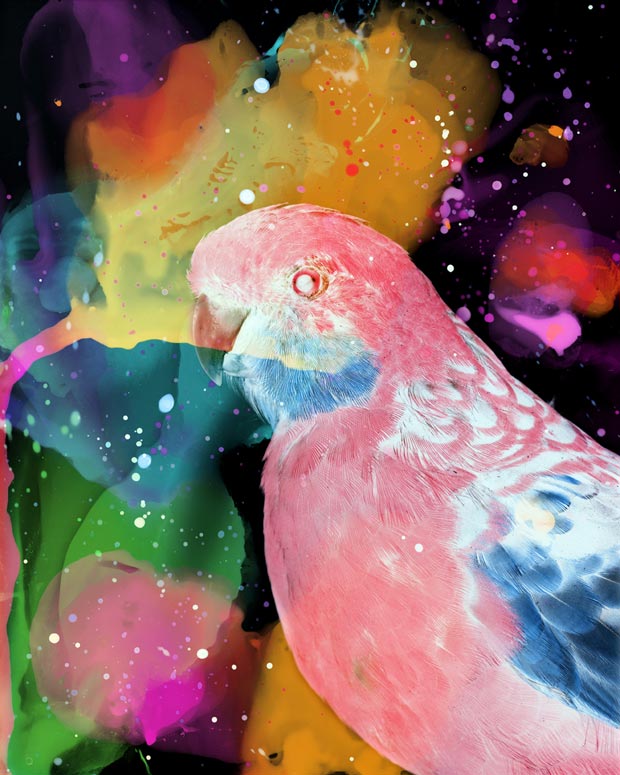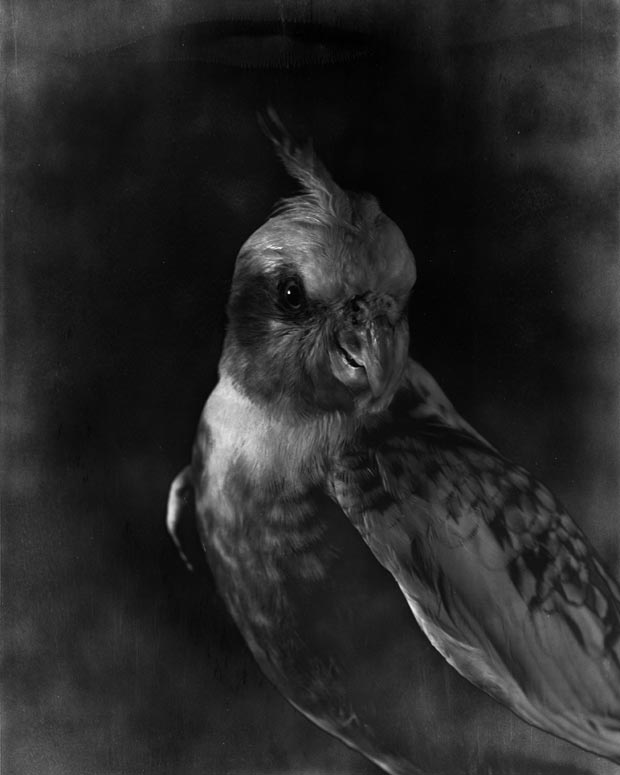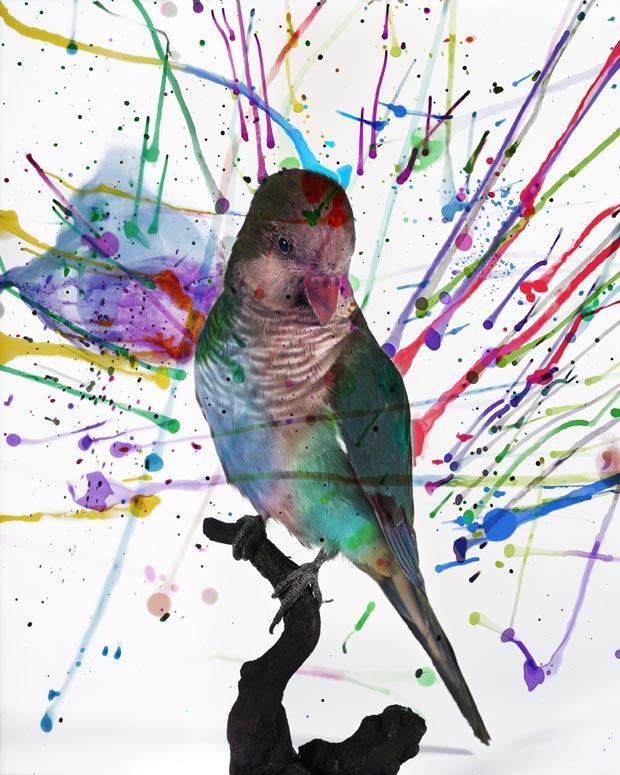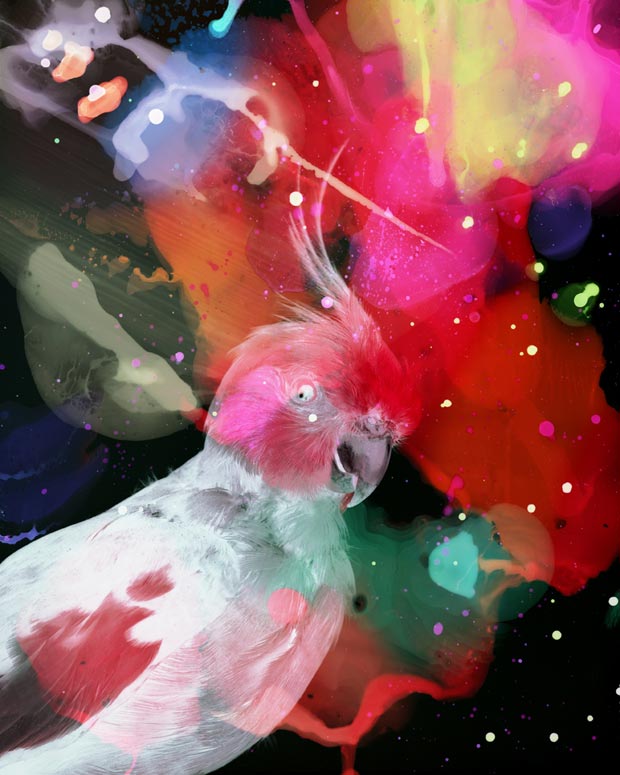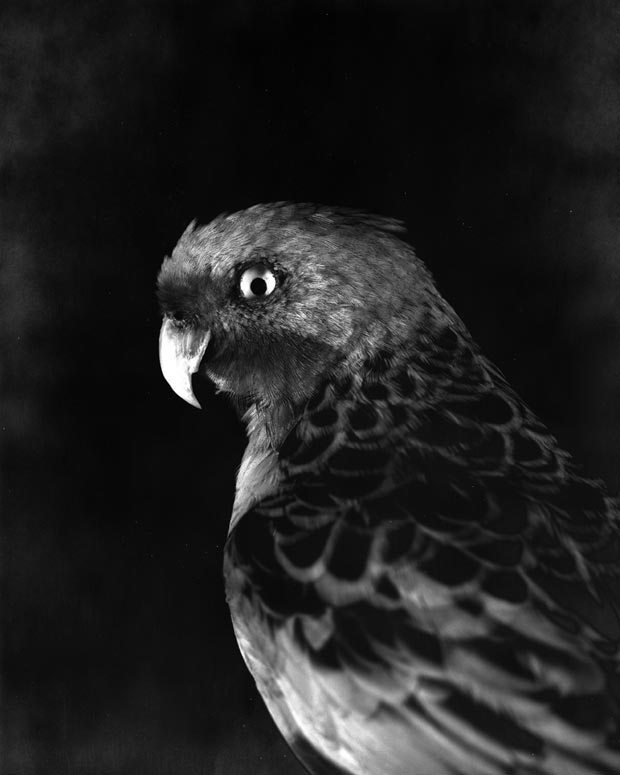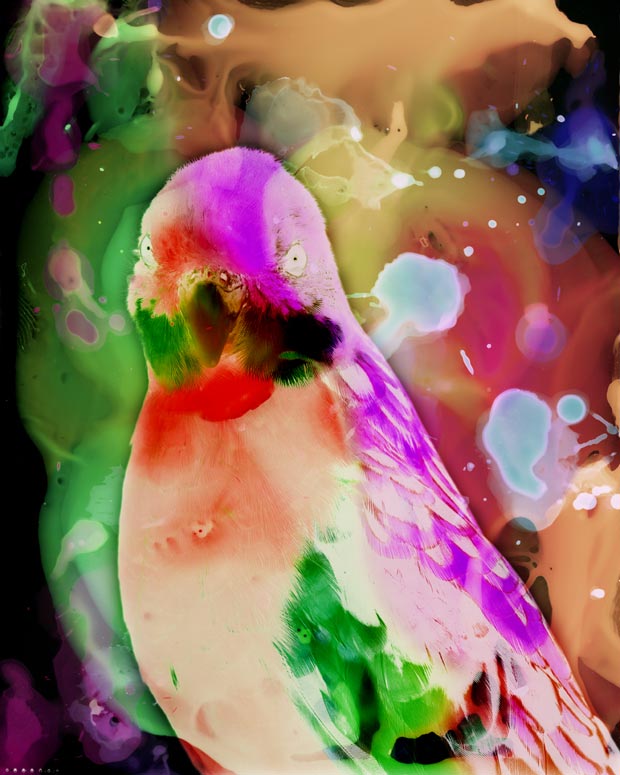 The 2nd Annual Feature Shoot Emerging Photography Awards is an international photography competition for up-and-coming image makers who are ready to kickstart their careers. Five talented photographers will be provided with the resources they need to get their career off to a strong start. Photographers of all disciplines are welcome to submit up to 5 images in any genre. We can't wait to see your best work! Enter here.