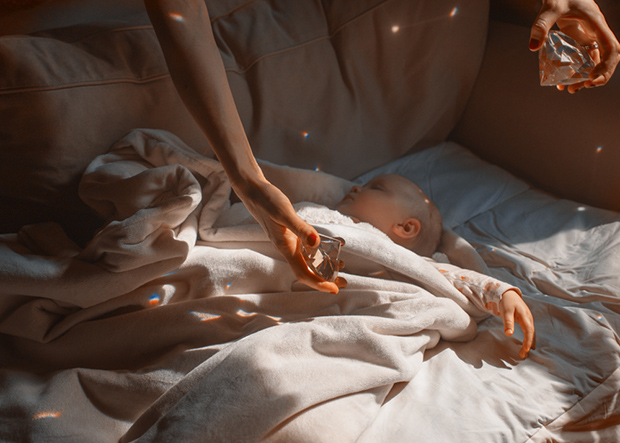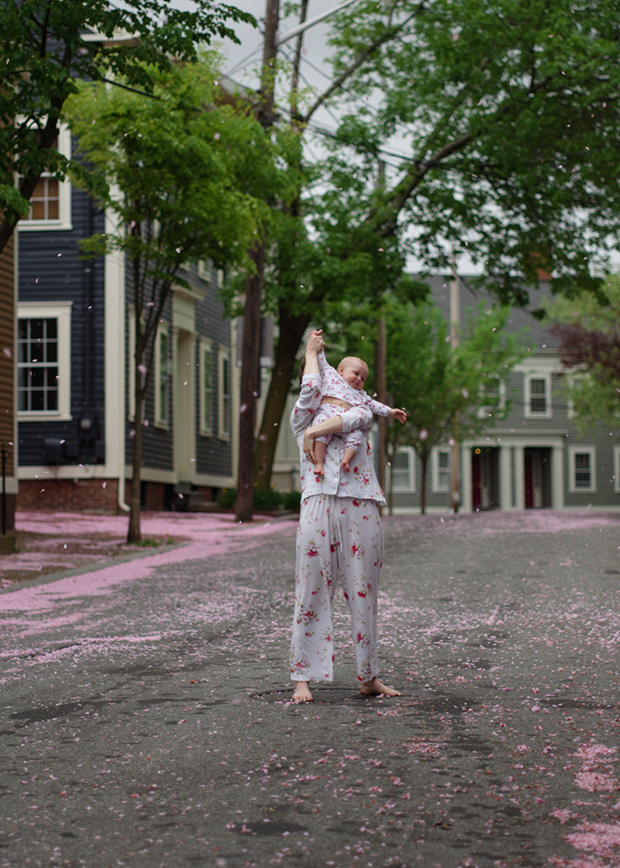 For Thirty-Five and One: The Short Days and the Long, photographer and photo editor Rachel Hulin joins her daughter Rose in moments of repose and discovery. As the infant navigates the homes of both the photographer and the two grandmothers, she explores the mother herself, climbing atop her nude body and reaching out for her touch. For the child, each instant is aglow with revelation and novelty, yet for Hulin, each interaction is piercingly precious. Rose's days are long and sprawling, her mother's brief and fleeting.
Using a wistful aesthetic drawn from Baroque painting and Technicolor cinema, Hulin allows color to softly drain from all but roses and fabrics pregnant with red. As in a resplendent flower garland painting by Jan Brueghel or Peter Paul Rubens depicting the Virgin and Christ, the mother and child are possessed of a delicate and cherished divinity, a mysterious and ineffable bond through which they alone can communicate. While drawing at times from spiritual imagery, the series is also passionately about this particular mother and child, who will continue to grow side by side.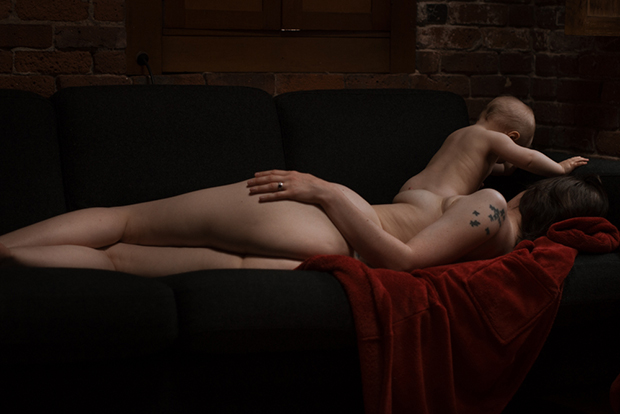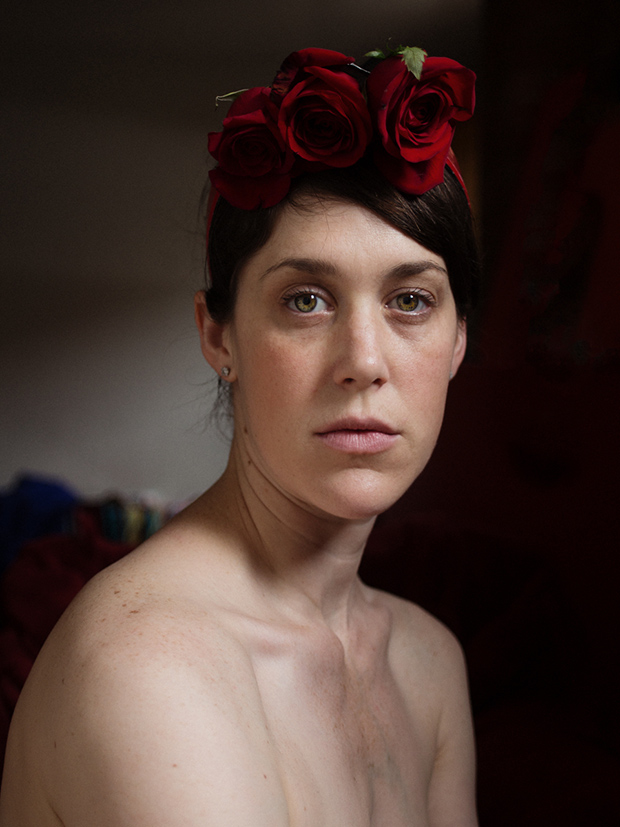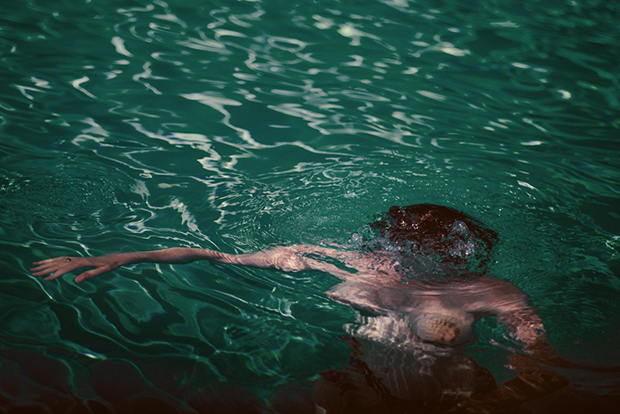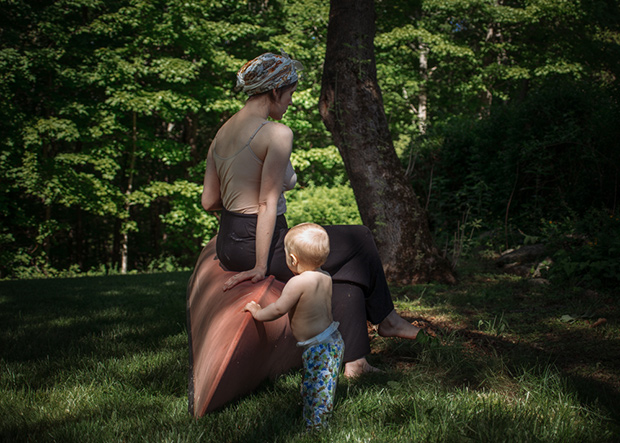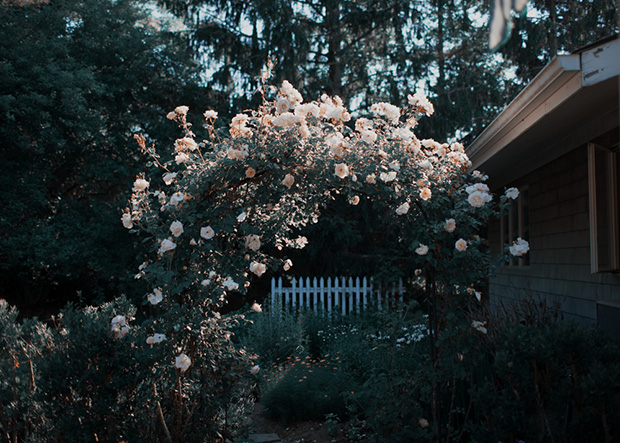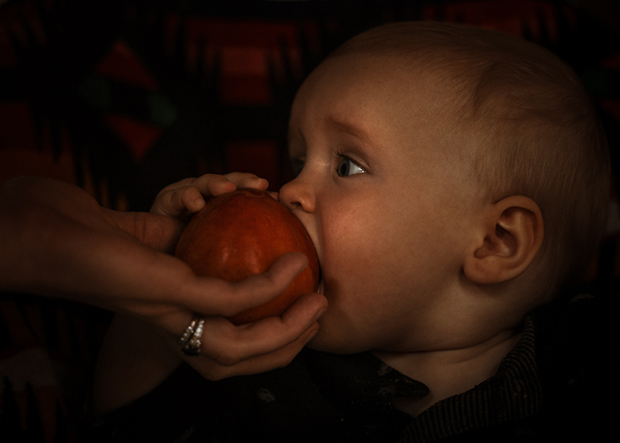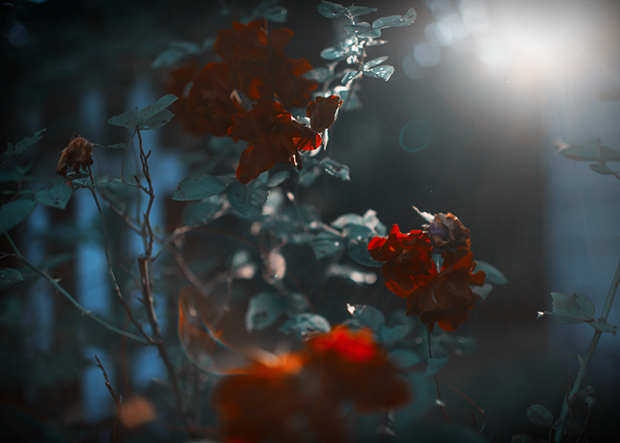 The 2nd Annual Feature Shoot Emerging Photography Awards is an international photography competition for up-and-coming image makers who are ready to kickstart their careers. Five talented photographers will be provided with the resources they need to get their career off to a strong start. Photographers of all disciplines are welcome to submit up to 5 images in any genre. We can't wait to see your best work! Enter here.