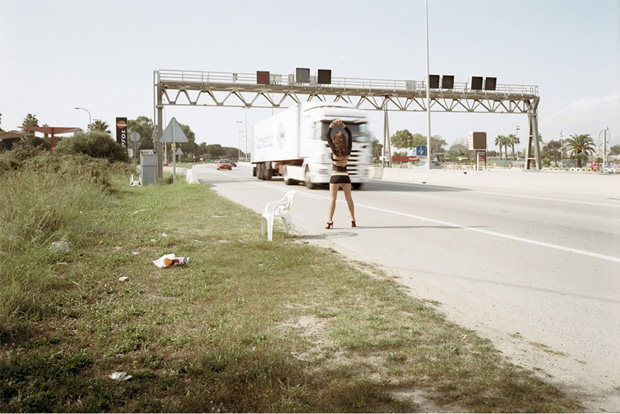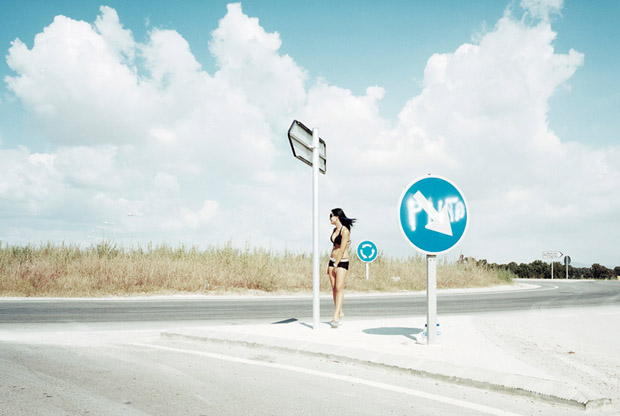 Spanish photographer Txema Salvans captures a unique view of prostitution happening in urban and rural roadside locations along Spain's Meditarranean coast in The Waiting Game. Collected over a period of six years, these images are remarkably intriguing. Blending into the surrounding scenery as if part of the landscape, these women are not the central focus of Txema's frame, rather they sit waiting just on the periphery. The women also seem to be in the middle of nowhere, and in fact, they are. They are on the side of highways, secondary highways, and small byways that run from town to town. And while these roads are considered more discrete and low-key, they are still well traveled—many take them to avoid having to pay the toll for the main highways, and trucks carrying goods and fruits take these roads from Andalucia to France.
Knowing that these women would likely not want their photos taken for obvious reasons, Salvans cleverly disguised himself as a surveyor, accompanied by an assistant carrying a surveyor's pole. He managed to get some fascinating shots, ones that present these women in a much larger context. We see quiet moments of waiting, unaware of what these women may have just experienced or of what's to come.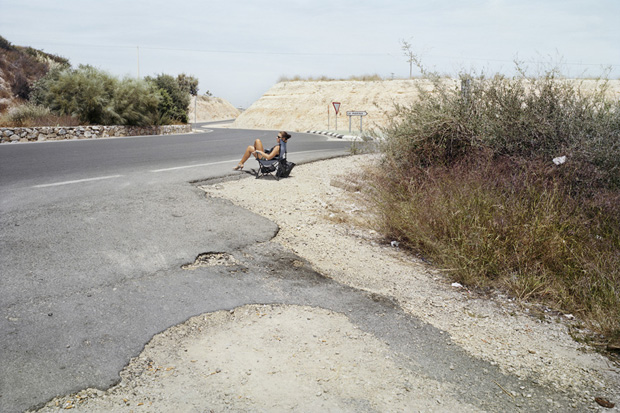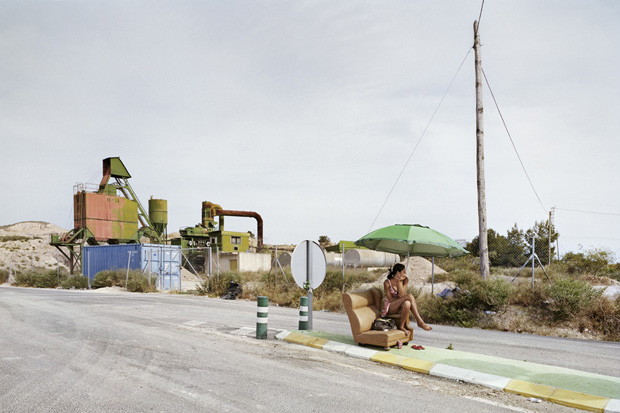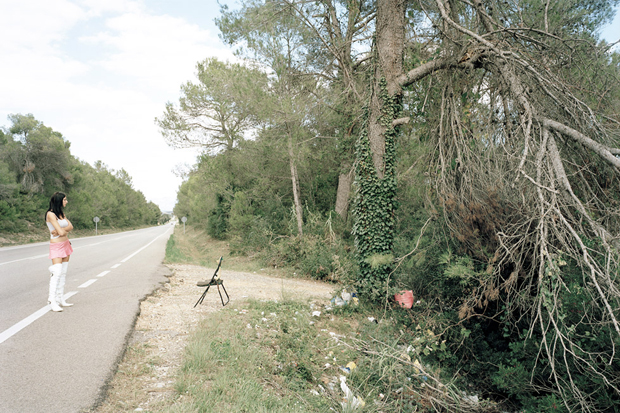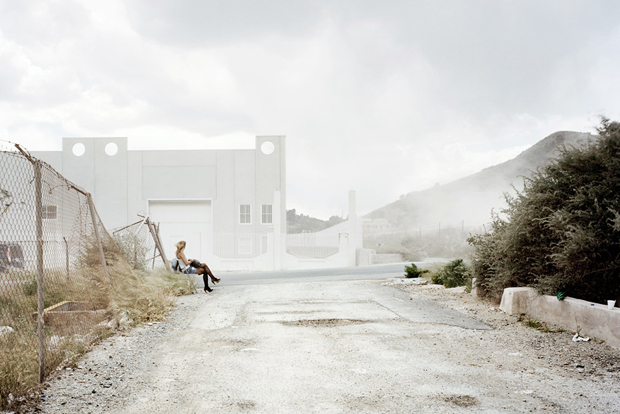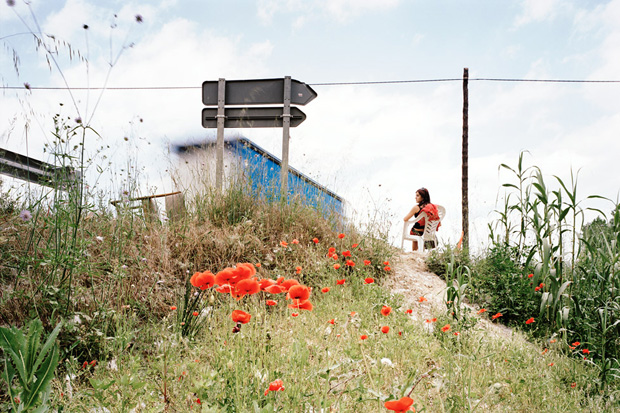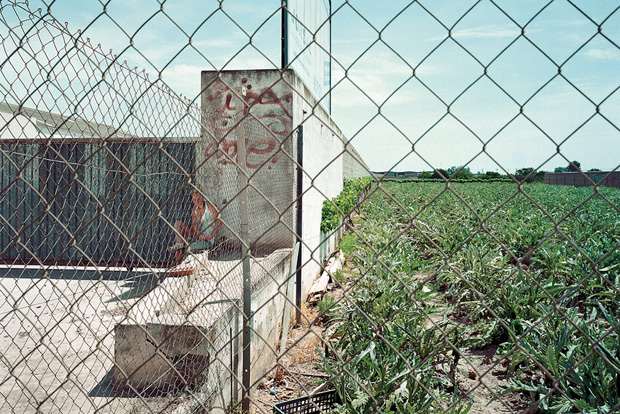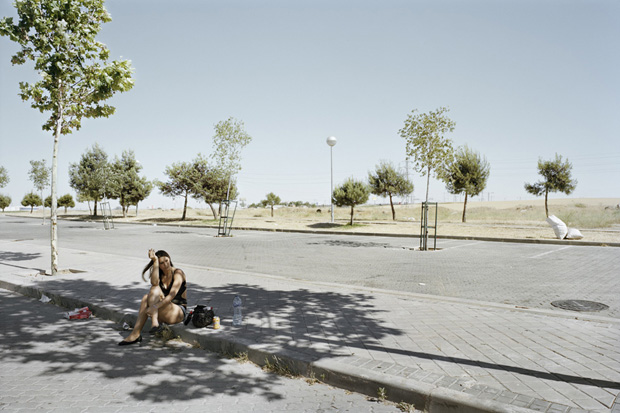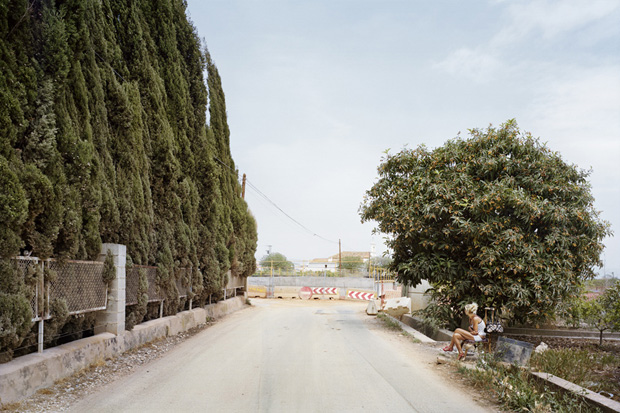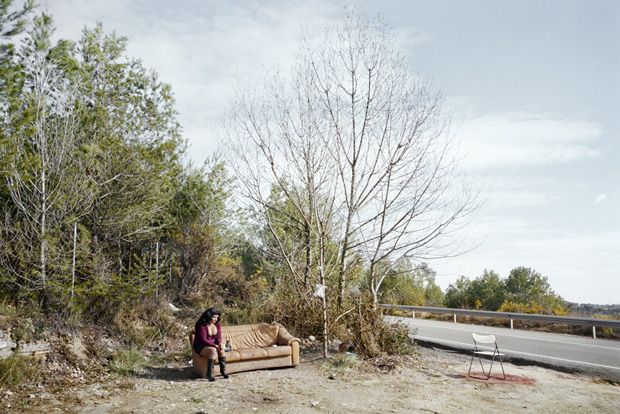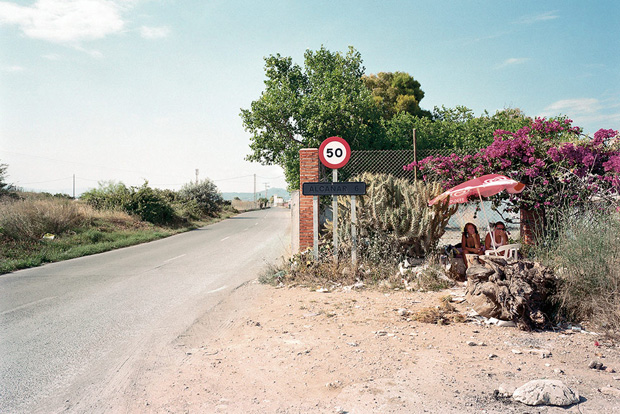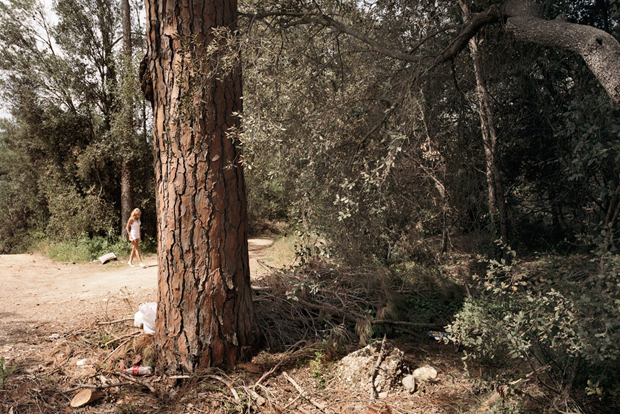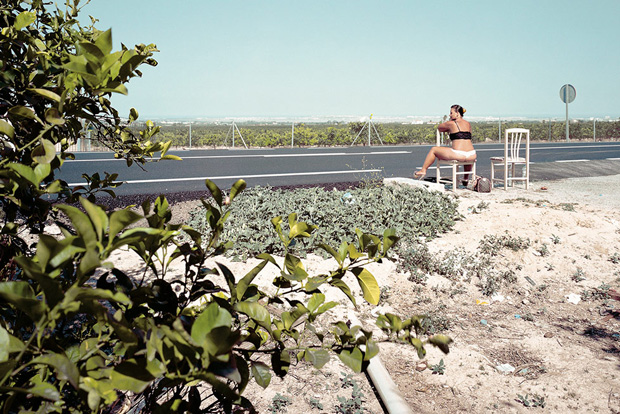 via Oitzarisme
The 2nd Annual Feature Shoot Emerging Photography Awards is an international photography competition for up-and-coming image makers who are ready to kickstart their careers. Five talented photographers will be provided with the resources they need to get their career off to a strong start. Photographers of all disciplines are welcome to submit up to 5 images in any genre. We can't wait to see your best work! Enter here.