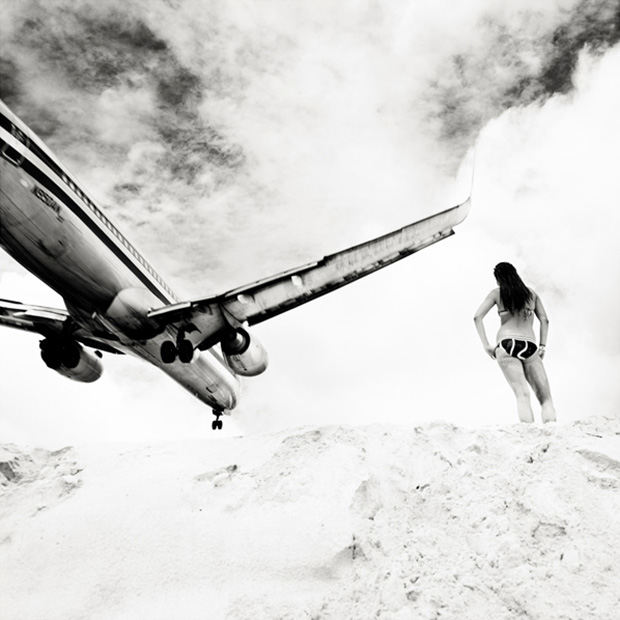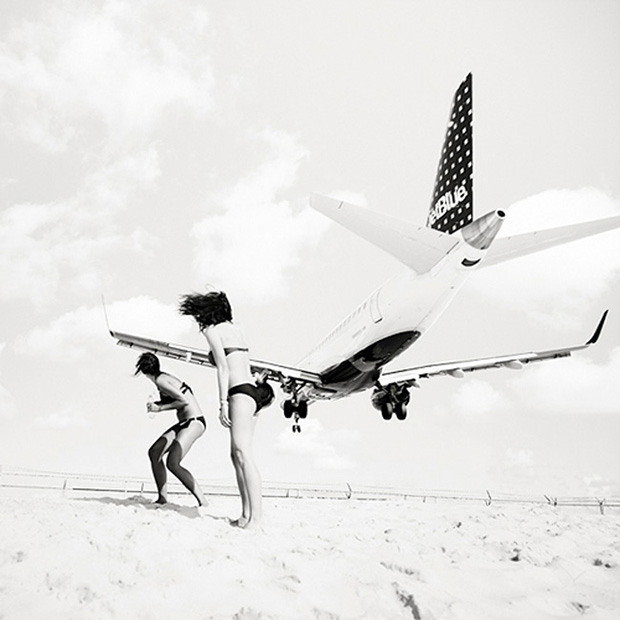 Bizarre black and white beach scenes, featuring planes zooming alarmingly closely overhead are the focus of Austria-based photographer Josef Hoflehner's Jet Airliner, now on view at Joseph Bellows Gallery in La Jolla, California. The photographs seem like the document of another, less safety conscious era, but Hoflehner took these between 2009 and 2011 on the Dutch/French Caribbean island of St. Maarten, where passenger jets arrive and depart on a daily basis. The airport's relatively short runway is directly across from Maho Beach, and planes dip as low as 13 feet above ground while landing and taking off. While it's certainly not the epitome of relaxation, it is a popular tourist attraction, with local bars posting the daily arrival and departure schedules so plane spotters know when best to show up.
All photographs © Josef Hoflehner. On view now through July 19, 2014, at Joseph Bellows Gallery, in La Jolla, California.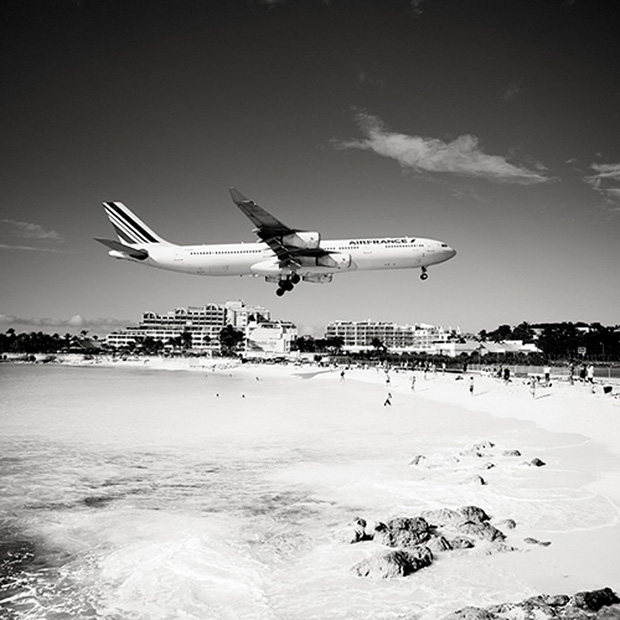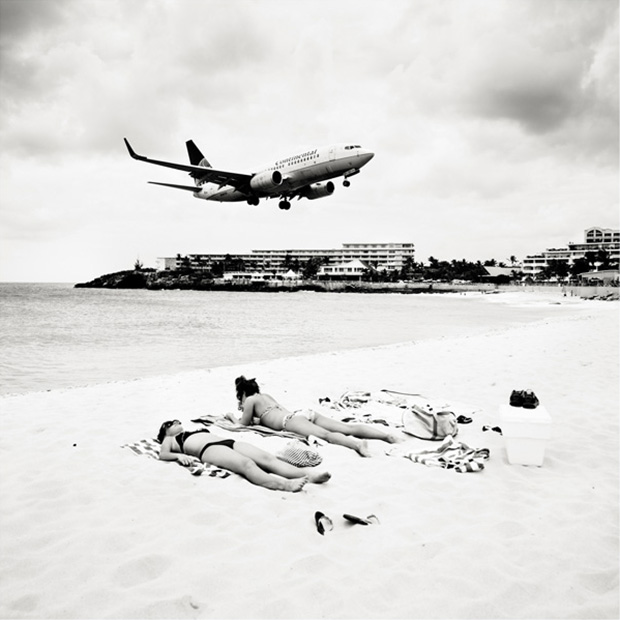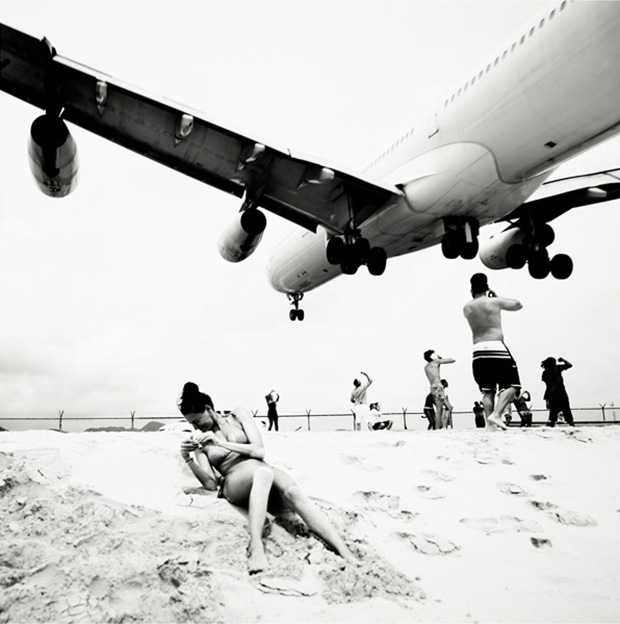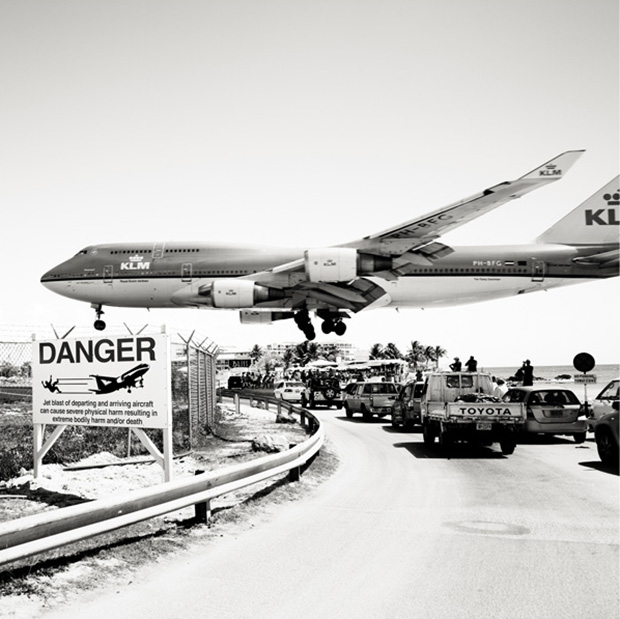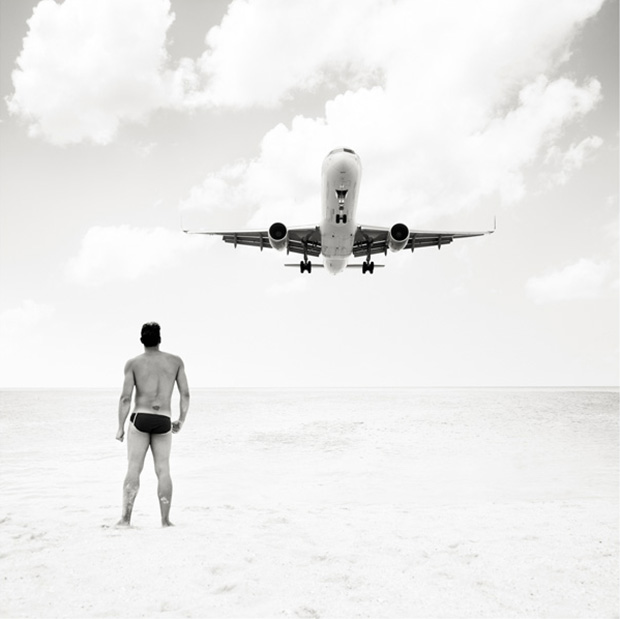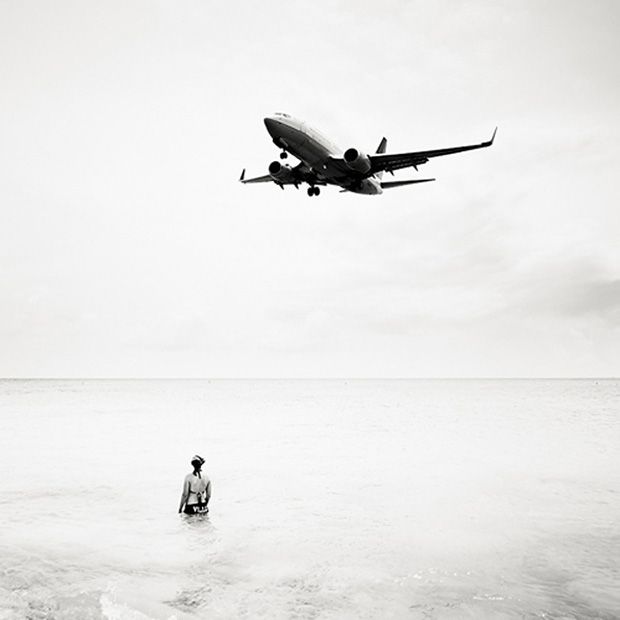 The 2nd Annual Feature Shoot Emerging Photography Awards is an international photography competition for up-and-coming image makers who are ready to kickstart their careers. Five talented photographers will be provided with the resources they need to get their career off to a strong start. Photographers of all disciplines are welcome to submit up to 5 images in any genre. We can't wait to see your best work! Enter here.