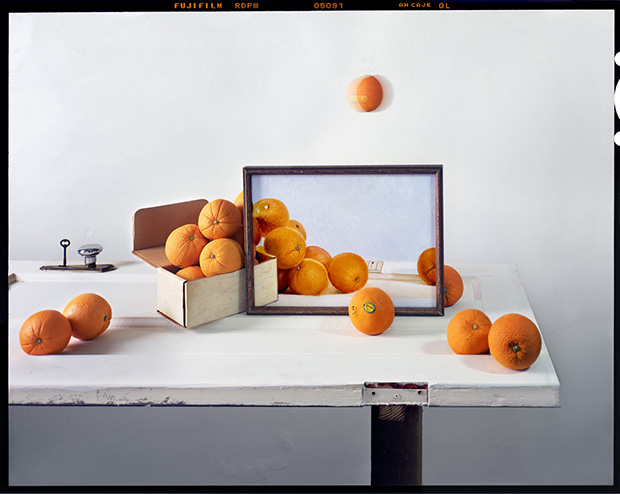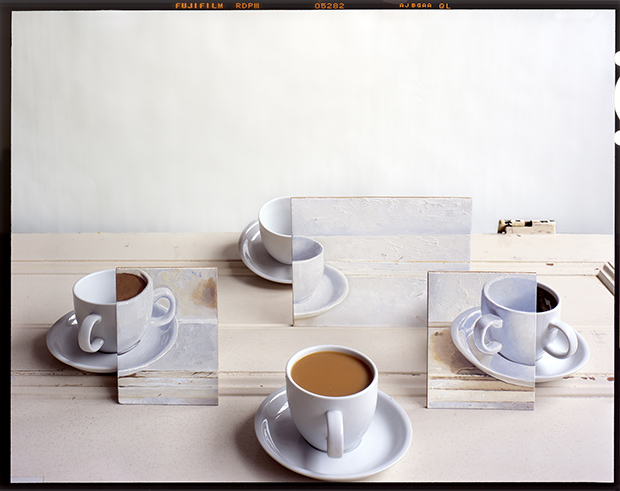 An image of an image of an image. Photographer John Chervinsky boggles the mind and captivates the eye in his work Studio Physics. Interested in a medley of contrasting ideas, Chervinsky explores reality vs. representation as well as "the physical phenomena of still and moving objects in space over time."
To create each multi-layered image, the photograph is first composed and shot as a still life. Chervinsky then crops a portion of the photo and sends it to a painting factory in China, where an anonymous artist produces an oil painting of the cropped photograph. The canvas is sent back to Chervinsky, who re-photographs the exact same still life but with the new Chinese addition. The result is a strange concoction of varying mediums and perspectives, causing the viewer to do a double-take to truly understand the elements at work. One can actually see the passage of time in between the original photo and the final composition. Flowers that are wilted in the photograph are shown blooming in the painting, the canvas acting as both a vision of the past and a new construction of the present.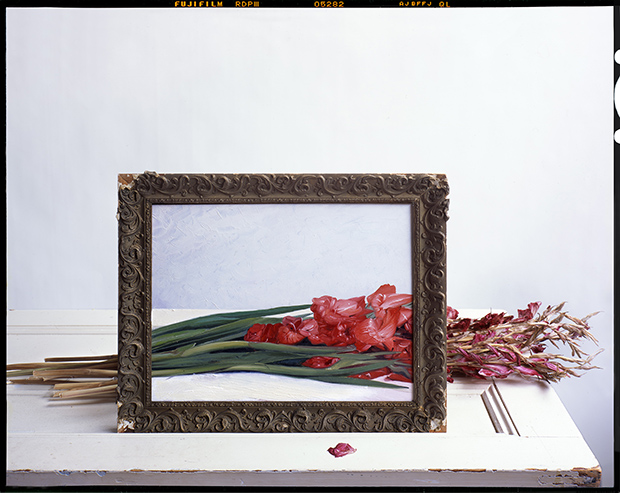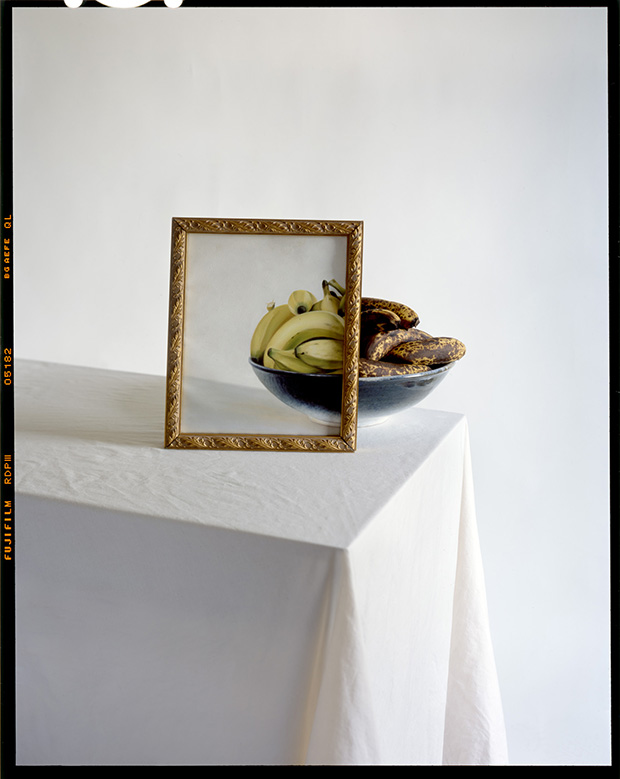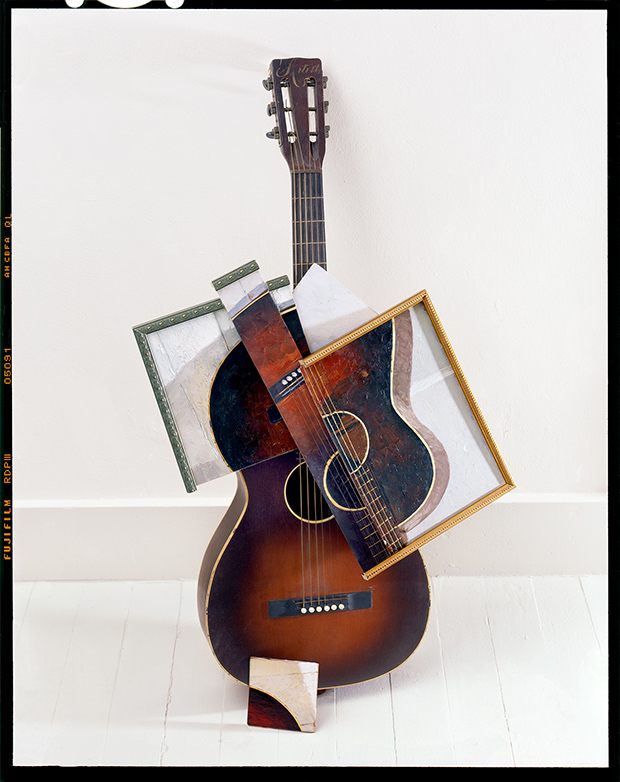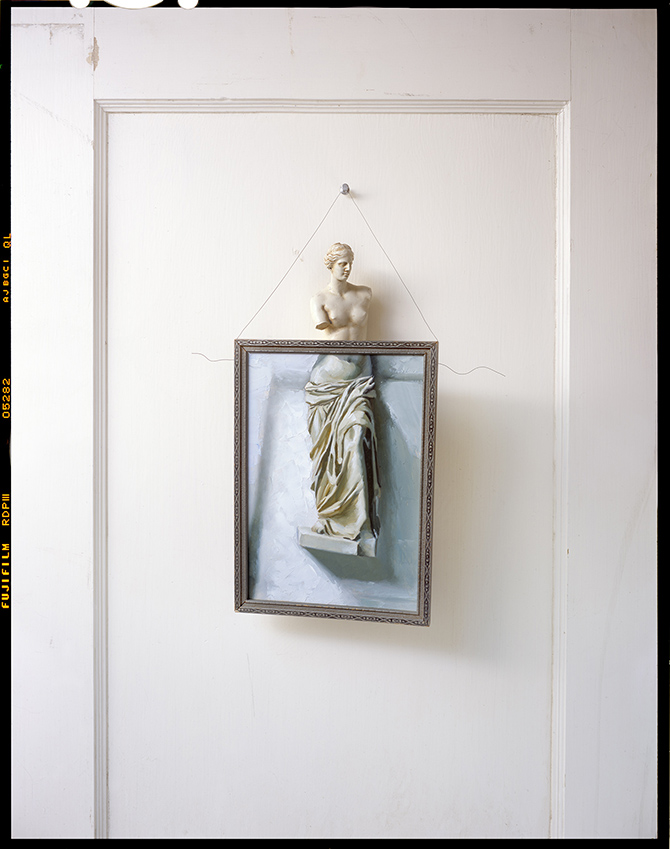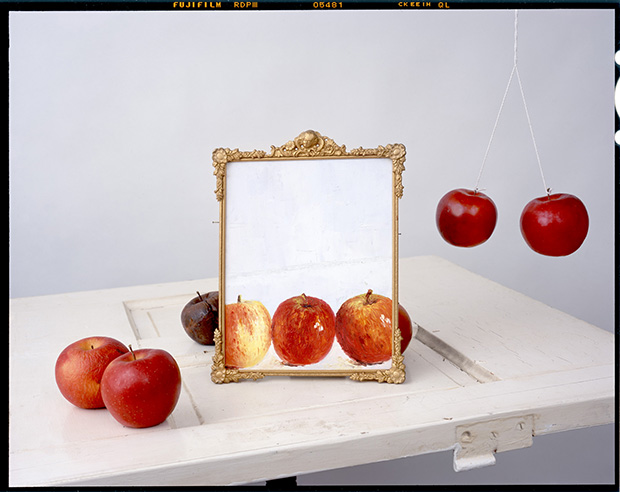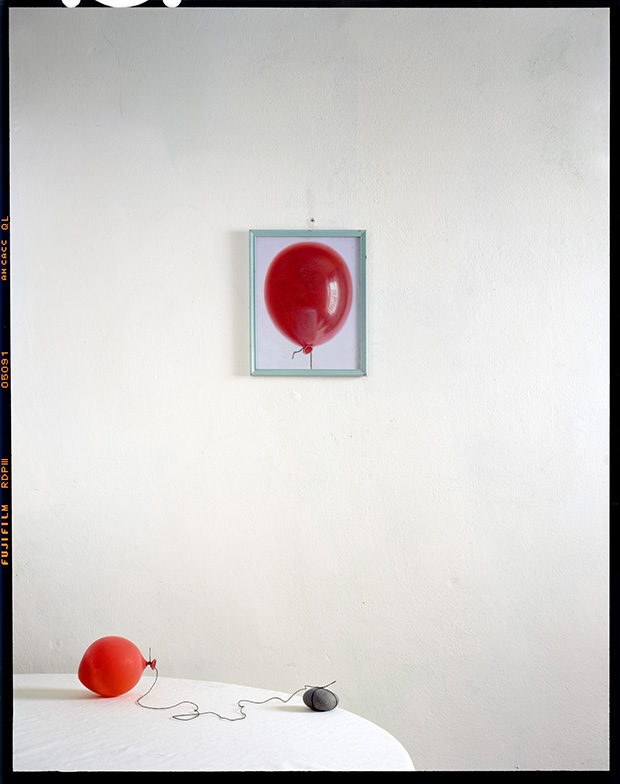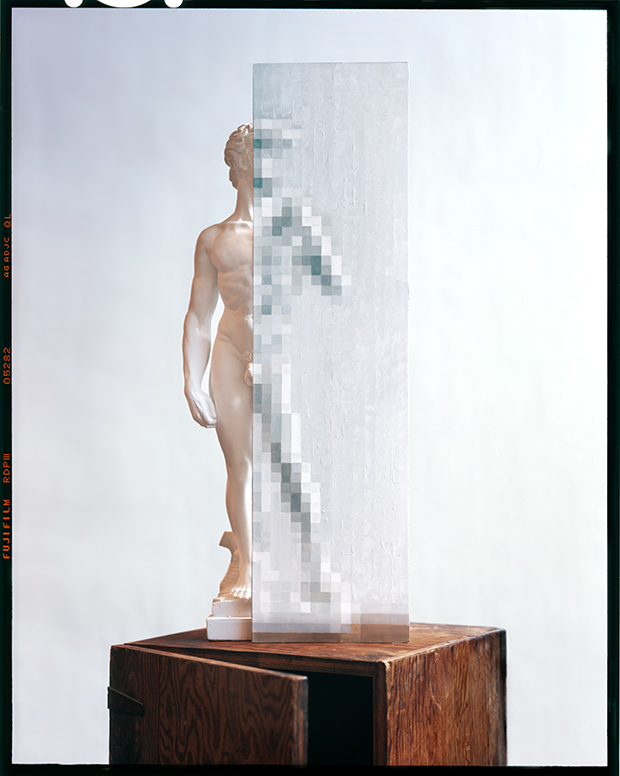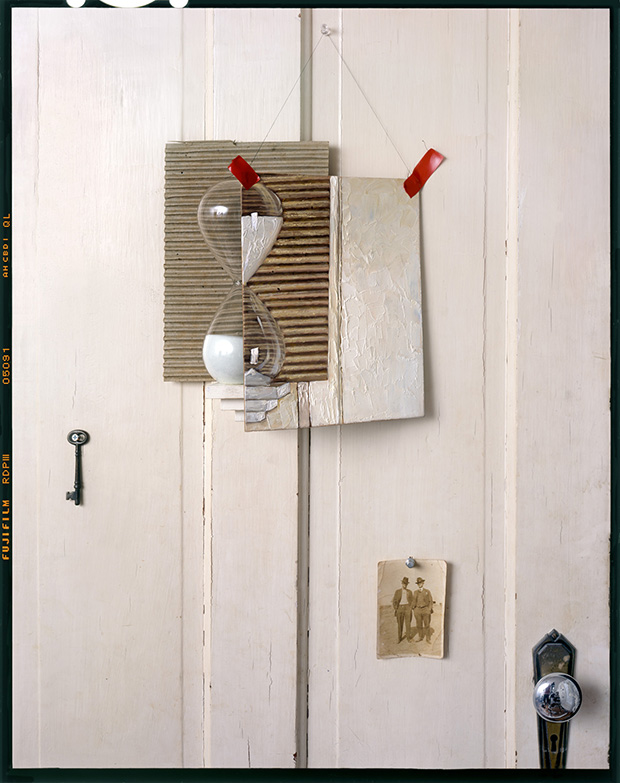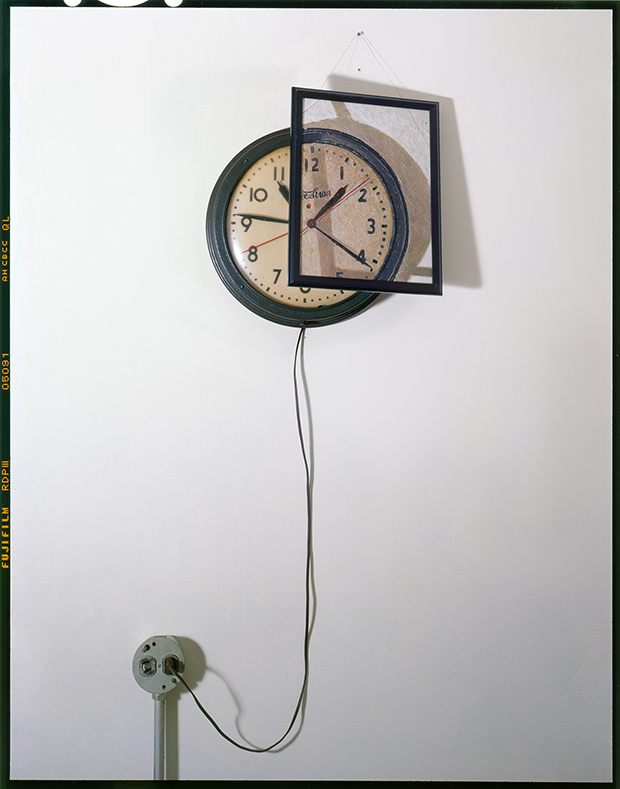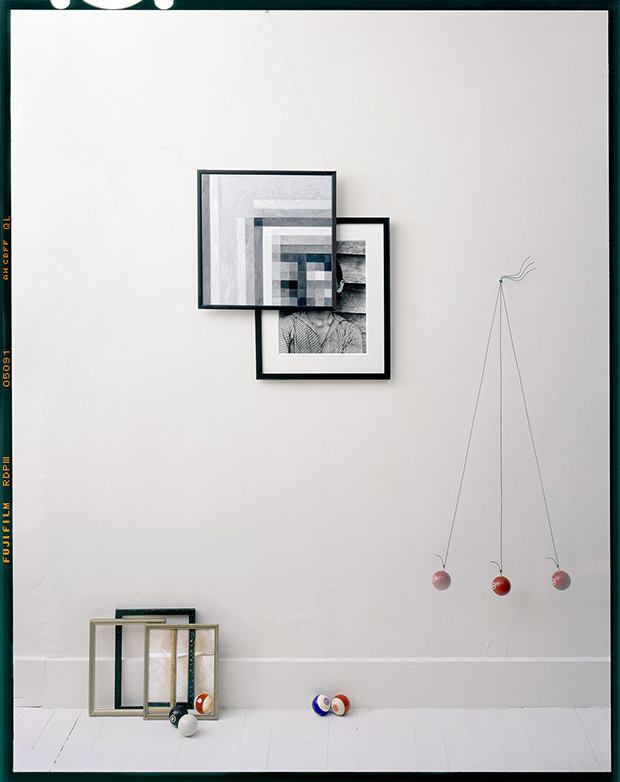 via Faith is Torment
The 2nd Annual Feature Shoot Emerging Photography Awards is an international photography competition for up-and-coming image makers who are ready to kickstart their careers. Five talented photographers will be provided with the resources they need to get their career off to a strong start. Photographers of all disciplines are welcome to submit up to 5 images in any genre. We can't wait to see your best work! Enter here.