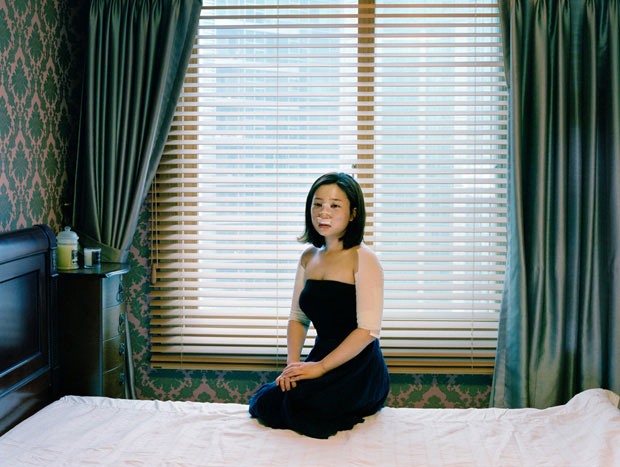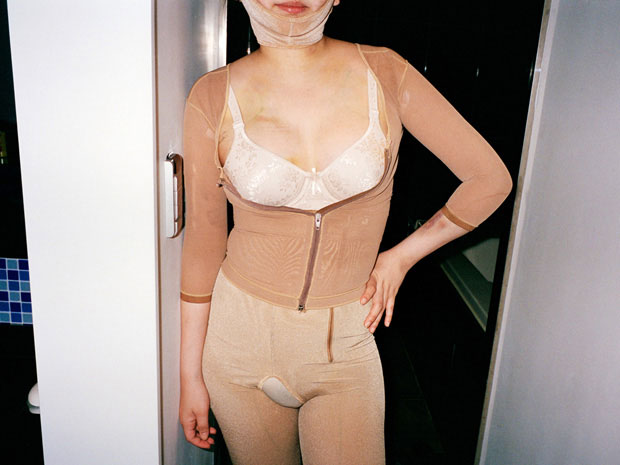 The latest raw data compiled from the International Society of Aesthetic Plastic Surgery in 2010, confirms that South Korea is indeed the country with the world's highest per capita rate of cosmetic plastic surgery. It is a culture where men are judged on their financial balance sheet and women by their beauty. The male-dominated media endlessly reinforces its model of the ideal woman.  As a result of these cultural forces Korea has become a beauty-oriented society where people are judged more for their appearance than their character. The combination of these factors has dramatically increased the burgeoning plastic surgery industry while creating another set of standards for women to adhere to.—Ji Yeo
Brooklyn-based photographer Ji Yeo believes beauty is integral to human nature. Her current works focus on ideas of beauty in contemporary culture, specifically on how women come to define and enforce an ideal of beauty on themselves. Beauty Recovery Room is a recent series of photographs that were taken in Korea directly after women had undergone plastic surgery operations. Raw and honest, these images are difficult to look at yet hard to turn away from, each one revealing the physical cost that many Korean women bear by adhering to social pressures of attaining beauty—specifically, a more Western look.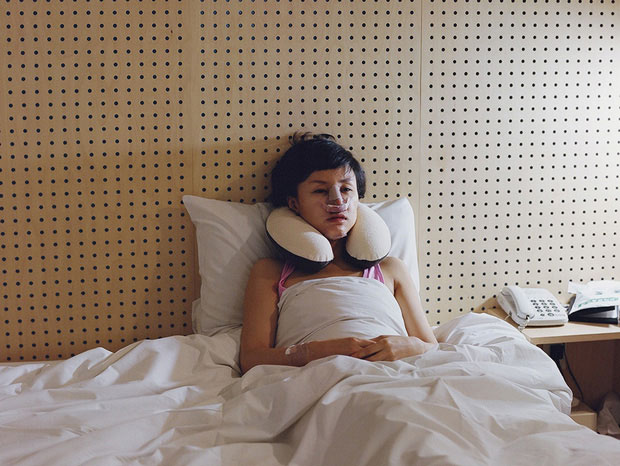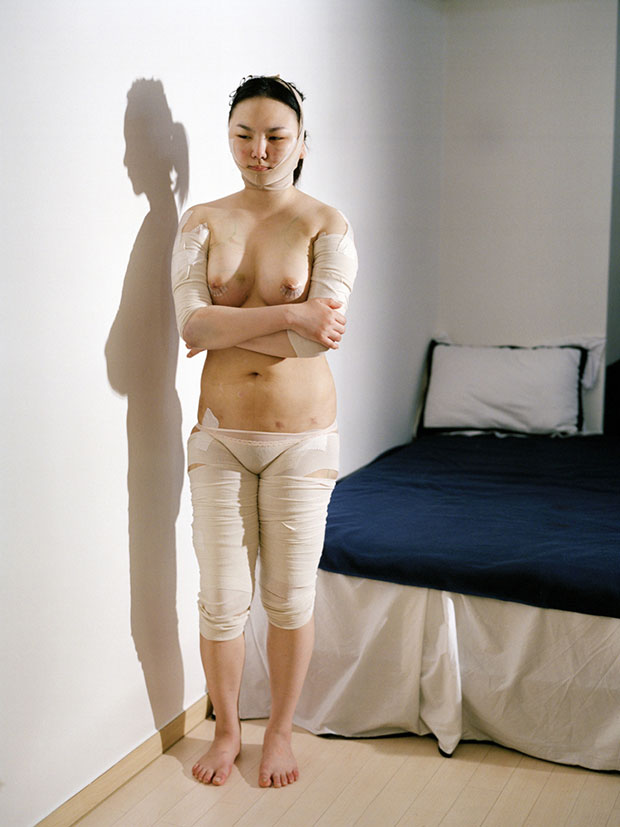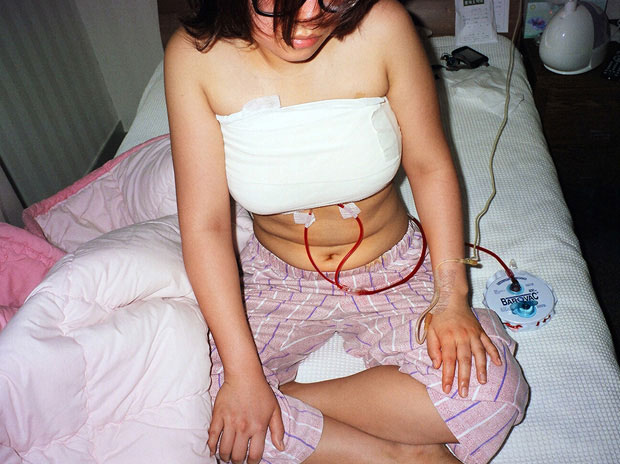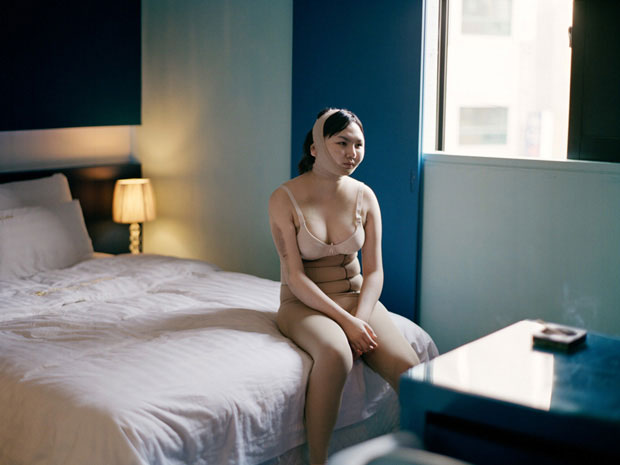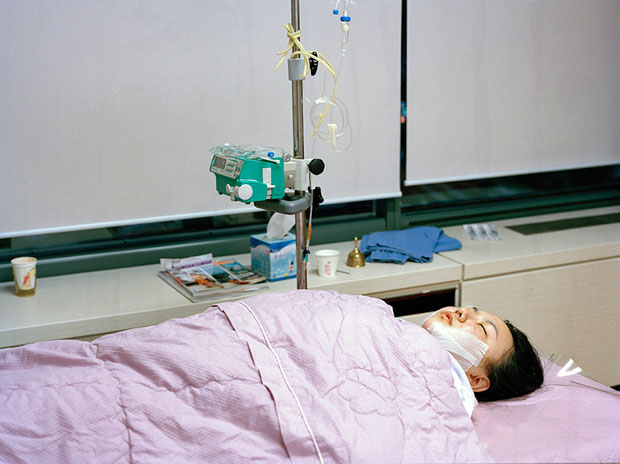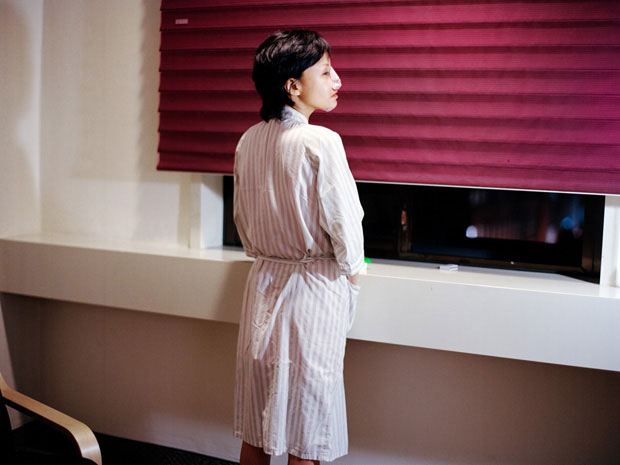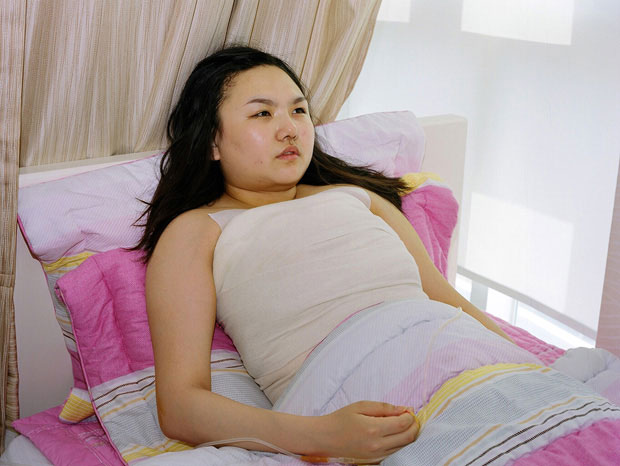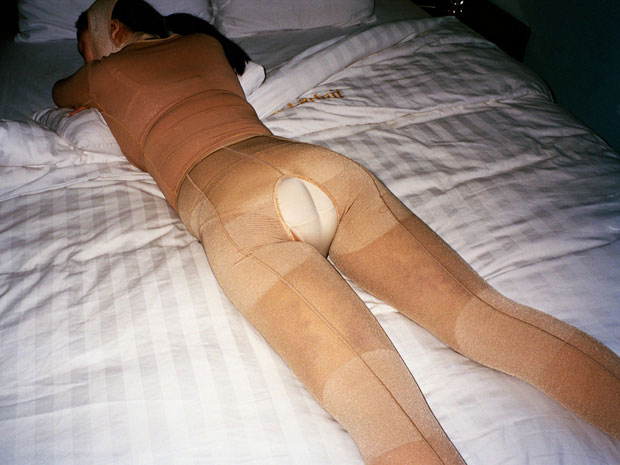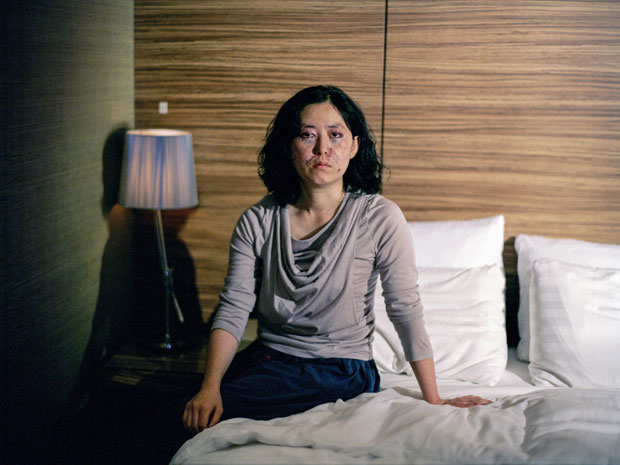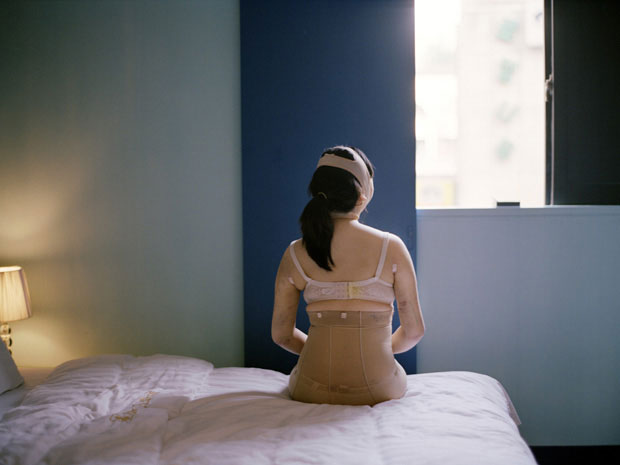 Below are shots of Yeo's performance portion of the project: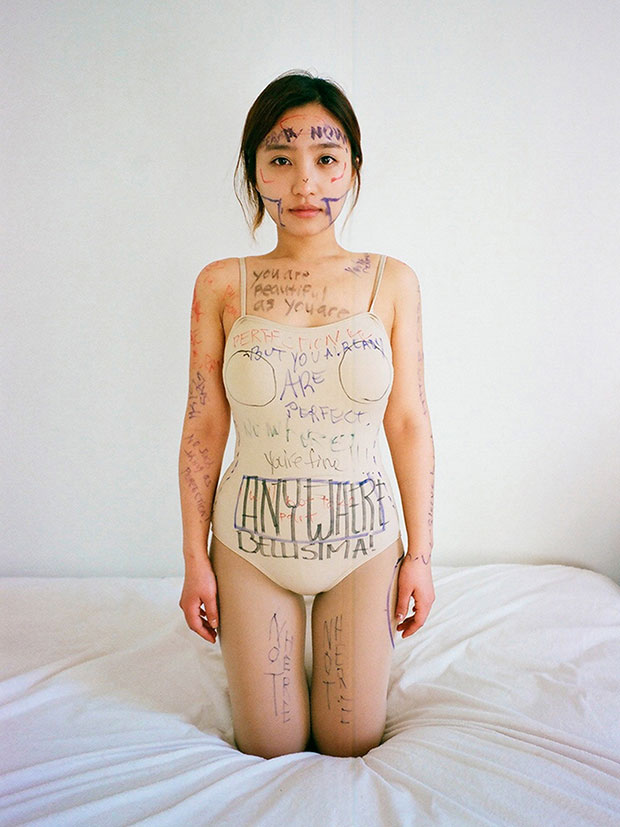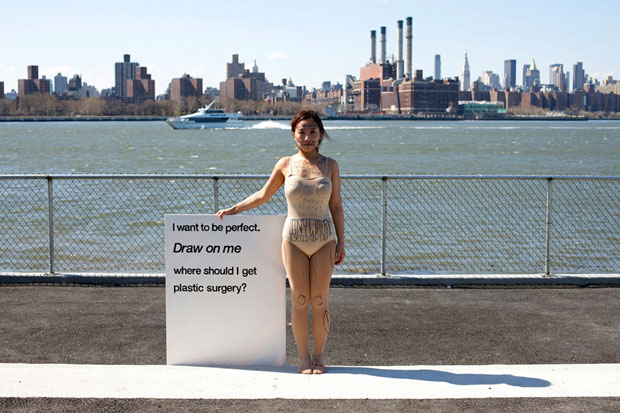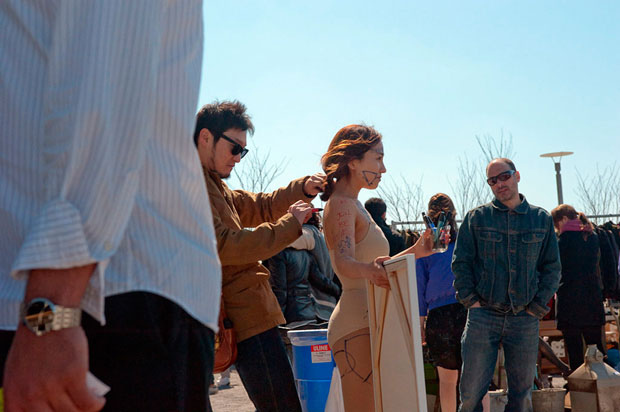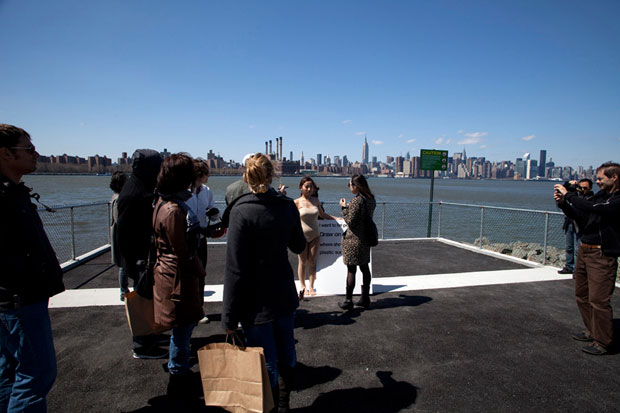 The 2nd Annual Feature Shoot Emerging Photography Awards is an international photography competition for up-and-coming image makers who are ready to kickstart their careers. Five talented photographers will be provided with the resources they need to get their career off to a strong start. Photographers of all disciplines are welcome to submit up to 5 images in any genre. We can't wait to see your best work! Enter here.