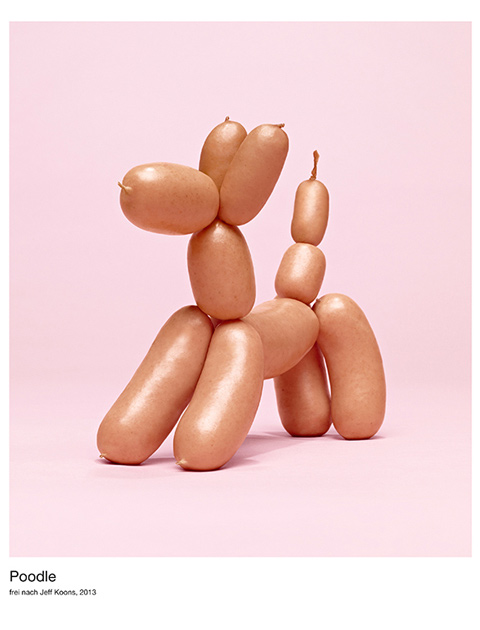 Karsten Wegener is a Berlin-based photographer with a particular penchant for sausages. His series Art in Sausage takes influence from famous paintings that he reimagines with meat products sourced from supermarkets and local butchers. Working with food stylist Raik Holst and designer Silke Baltruschat, each image is carefully crafted—I have to say Van Gogh's sunflowers might be my favorite—a sausage bouquet made of Mortadella slices and single wiener-sausages.
Wegener says, "Everything started with 'The Scream'. While shopping for groceries we discovered the face in a supermarket. The packaging, the shape of the ham, the arrangement of egg, cucumber and carrot were just perfect."
As well as Edvard Munch's 'The Scream', the series includes interpretations of Jeff Koons' 'Poodle', Damien Hirst's 'Esculetin' and Albrecht Durer's 'Young Hare'.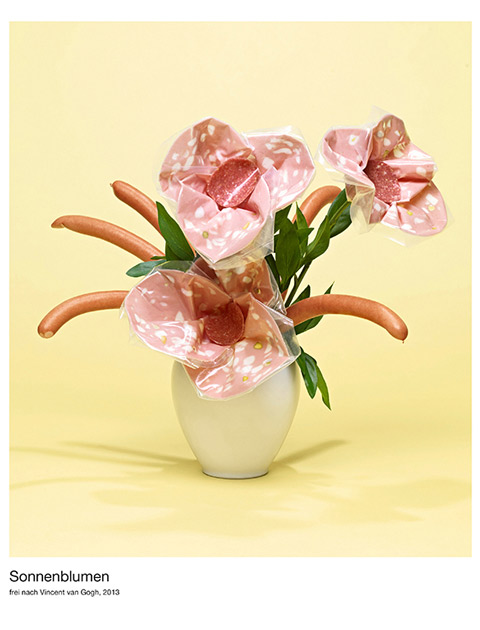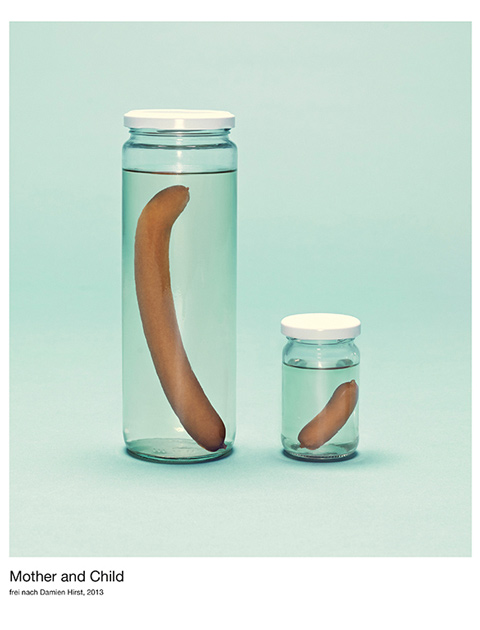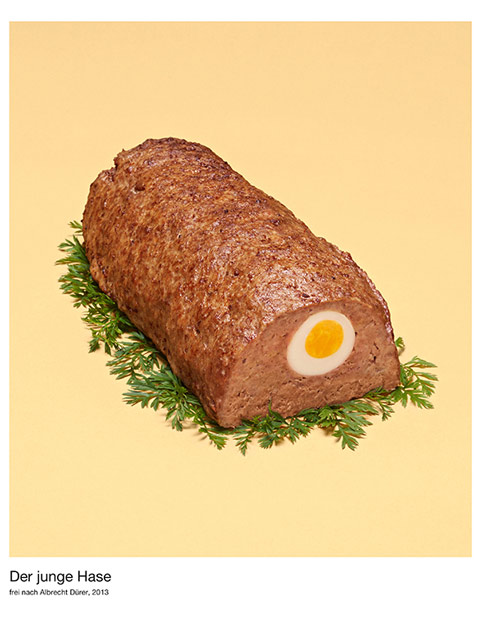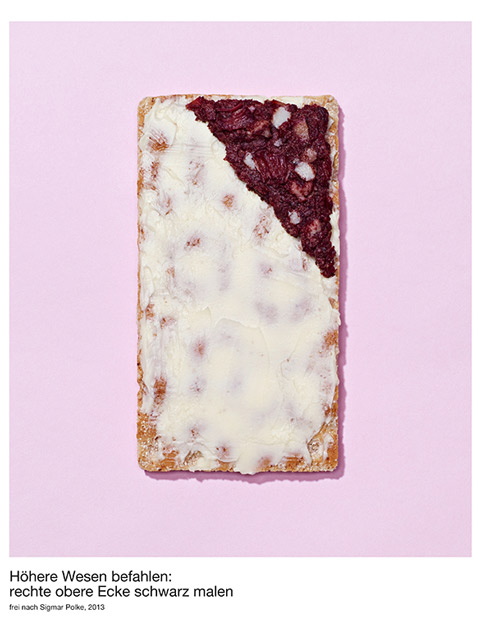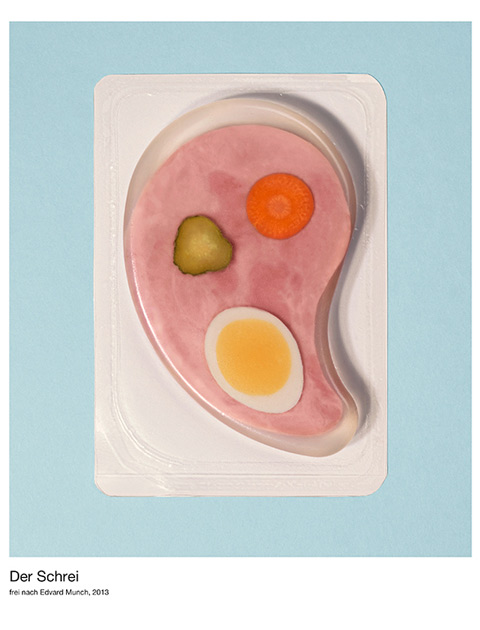 This post was contributed by photographer Helen Grace Ventura Thompson.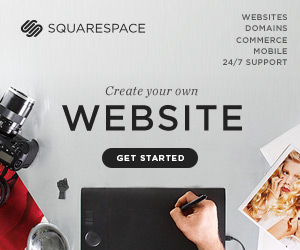 The 2nd Annual Feature Shoot Emerging Photography Awards is an international photography competition for up-and-coming image makers who are ready to kickstart their careers. Five talented photographers will be provided with the resources they need to get their career off to a strong start. Photographers of all disciplines are welcome to submit up to 5 images in any genre. We can't wait to see your best work! Enter here.