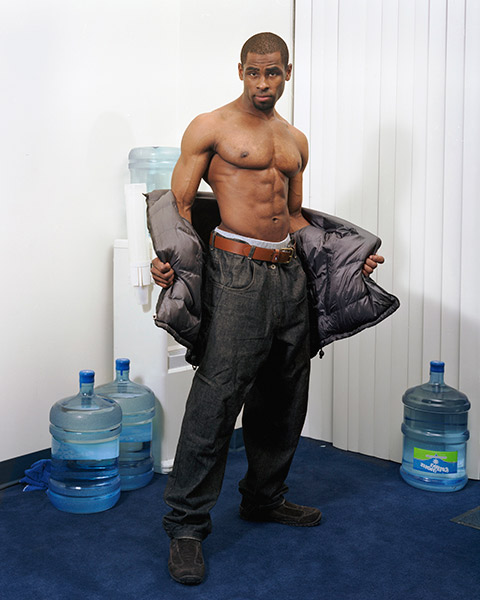 "I consider myself to be masculine because I have been working out all of my life and I am a man. I am male so all males should consider themselves to be masculine."
Philadelphia-based photographer Chad States explores how one defines masculinity for themselves in a series of portraits created over two years. The answers are intriguing, the images equally so. We recently asked him a few questions about the project, entitled Masculinities.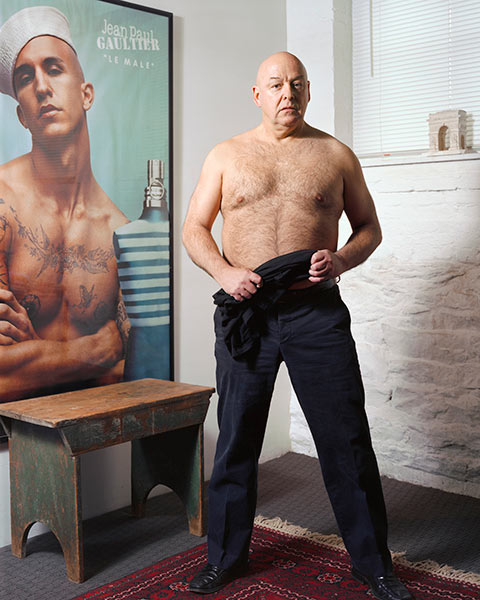 "I am strong emotionally, have always stood up for myself and fear nothing. I happen to be physically strong but that isn't where I derive my masculinity."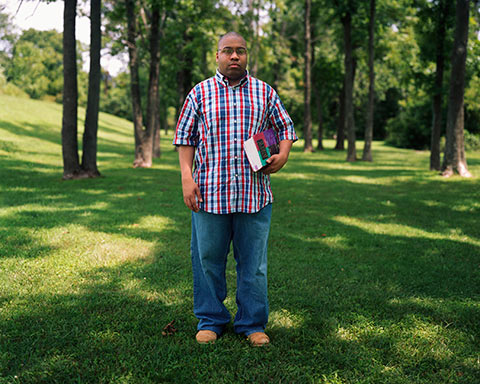 "Men aren't being men anymore; they aren't taking care of women."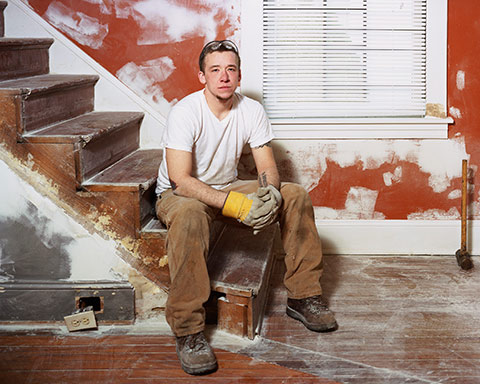 "First off I'd say I'm masculine because of how I feel inside, who I am and how I carry myself. In a lot of ways my masculinity is tied to my male gender role and how I want to project that and be perceived by others."
Why the subject of masculinity?
"Growing up as a gay man in the U.S. I have always been aware of how men were supposed to act and I judged myself against these ideas. Masculinity was always something that was attractive to me but when I tried to unpack what made someone masculine I found it hard to define. Masculinity seemed based on relativity and shifted in different circumstances and cultures. I wanted to investigate how others defined their own masculinity to try to create touchstone for the term."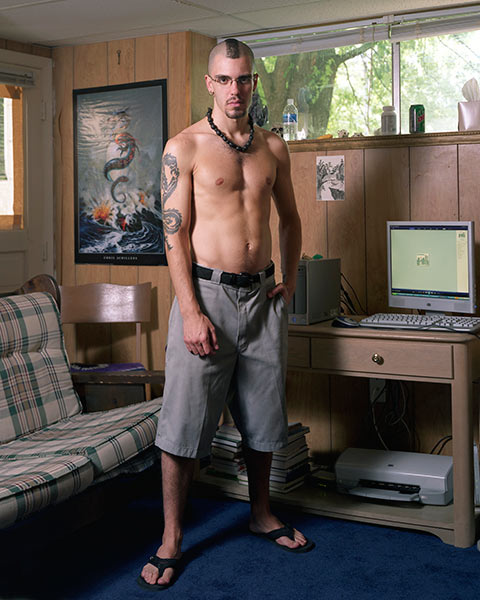 "I consider myself to be masculine because I spent time in the Marine Corps, I work out, I have a mohawk, I have tattoos. I'm a tattoo artist, I cuss a lot and that's all I can think of right now."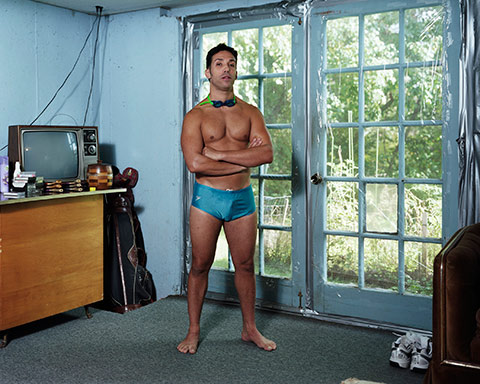 "I want to show that, despite stereotypes, that gay men can be masculine too."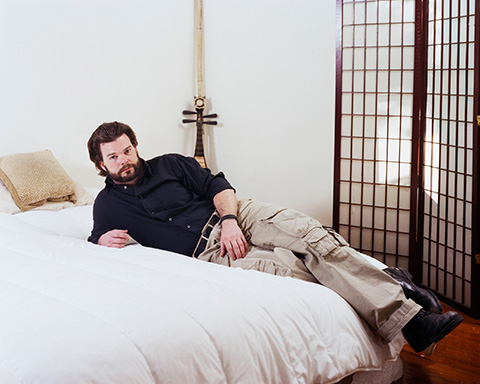 "I have been called a SNAG (sensitive new age guy), a renaissance man, a male in touch with his feminine side, etc….I think that I am masculine in the sense of self reliance."
How did you find the subjects for this series?
"I found most of my subjects through Craigslist, posting in multiple areas to try to cast as wide a net as possible. I would simply ask the question, "Are you masculine?" in the heading of the post. I would then invite myself over to the respondents home to photograph them. We would meet for the first time as strangers which required a lot of trust on both their part and mine. The people who were then willing to go through with the project were a small fraction of those who actually responded.
"The structure of the project created a special circumstance in which those who were still willing to participate had a strong need to have their own masculinity confirmed by the photograph. I would collaborate with the subjects on making the photograph. They would decide what to wear as well as how they wanted to construct themselves for the camera. I used a 4×5 camera only taking about 8-10 shots per sitting, so the poses and choices are very intentional on part of the sitter. The quotations are pulled from email exchanges before the shoot in which I ask them to tell me why they think they are masculine."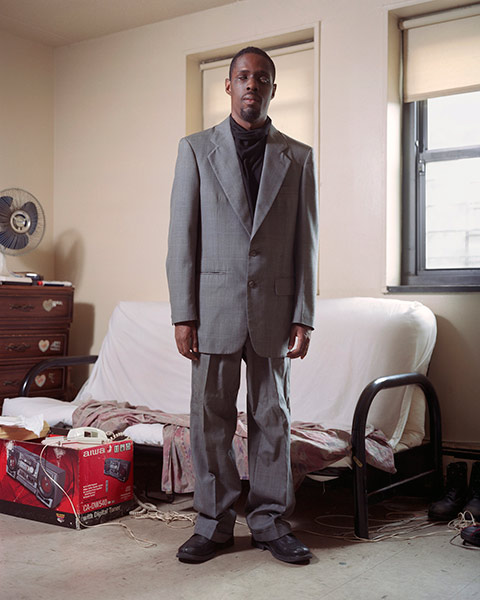 "I feel masculine when I am home, I can take care of myself. I often feel emasculated when I leave the apartment though, with everyone asking me if I need help. I don't need any help."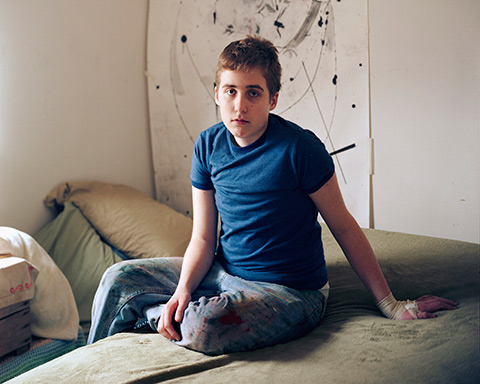 "I feel that I am not only masculine in gender but also in speech, the way I act and the way I posture myself. It has been like this from birth. I like to pass as a guy, I just don't want to have his stuff."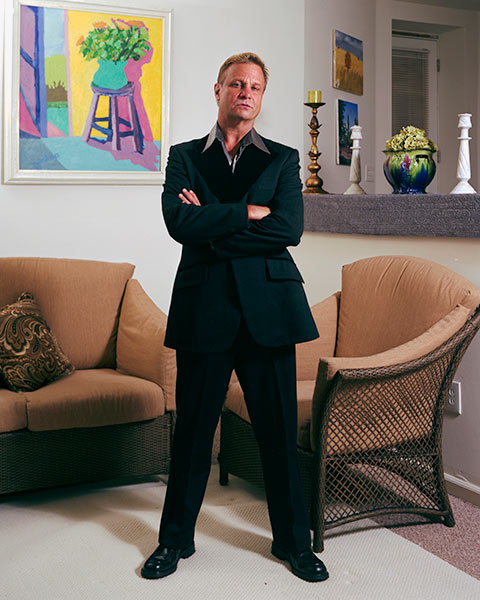 "I am fiercely competitive. Not that women can't be also, but there is something about being a man and having a competitive drive."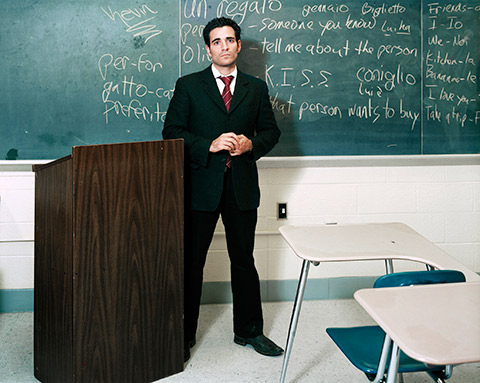 "To be masculine is to dominate in one's field of study."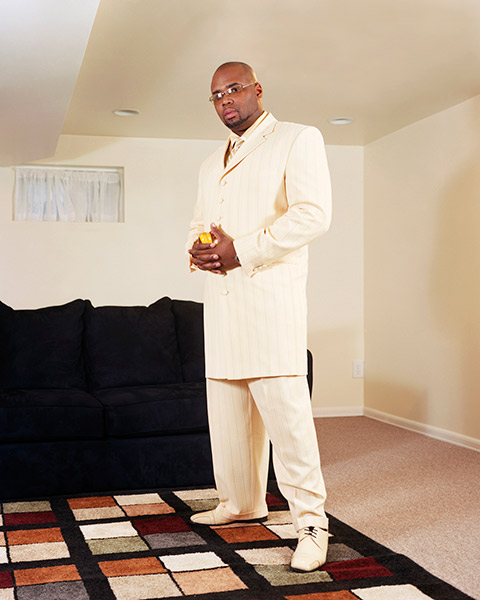 "Masculinity is an attitude. I feel that I'm masculine because I carry myself as such. It doesn't have anything to do with what you drive or how many women or kids you have."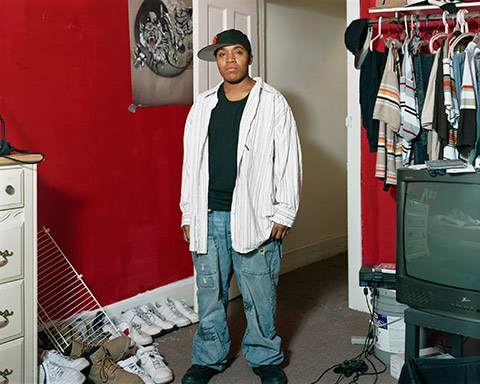 "When I wear men's clothes I feel comfortable and confident in how I look on the outside which now matches the inside."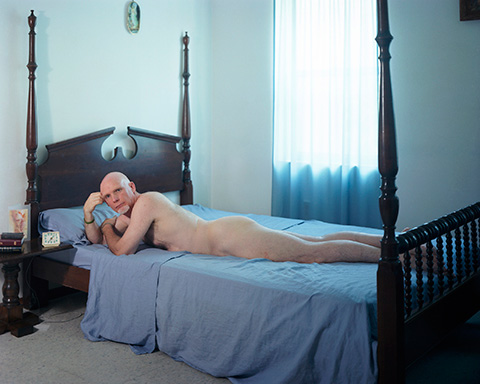 "I feel most masculine when I am lying in bed naked."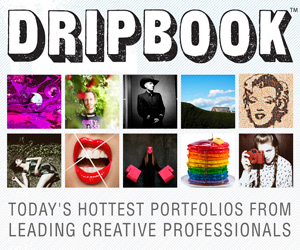 The 2nd Annual Feature Shoot Emerging Photography Awards is an international photography competition for up-and-coming image makers who are ready to kickstart their careers. Five talented photographers will be provided with the resources they need to get their career off to a strong start. Photographers of all disciplines are welcome to submit up to 5 images in any genre. We can't wait to see your best work! Enter here.