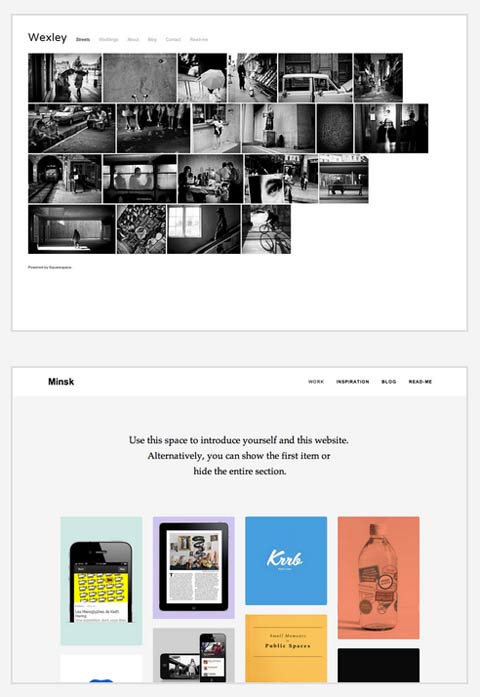 Launching your photography site is a daunting but important task. Luckily, Squarespace makes it easy with their intuitive website publishing platform that allows anyone to create professional web pages, blogs, and galleries all in one place. They offer a variety of contemporary templates that are 100% customizable, encouraging an individual style that will set you apart from the rest.
To start, select one of Squarespace's award-winning designs, add images and content, and connect your social accounts. Because Squarespace processes the images at a variety of different sizes, your website will work well on virtually any device. It's that simple. All Squarespace accounts come with 24/7 support, as well as cloud hosting, real-time analytics, and a free domain.
Whether you're a photographer, creative professional, business owner, or blogger, Squarespace makes it easy to bring your ideas to life. It's time to cross this task off your list—start your website for free today.
*Squarespace is a Feature Shoot sponsor.
The 2nd Annual Feature Shoot Emerging Photography Awards is an international photography competition for up-and-coming image makers who are ready to kickstart their careers. Five talented photographers will be provided with the resources they need to get their career off to a strong start. Photographers of all disciplines are welcome to submit up to 5 images in any genre. We can't wait to see your best work! Enter here.