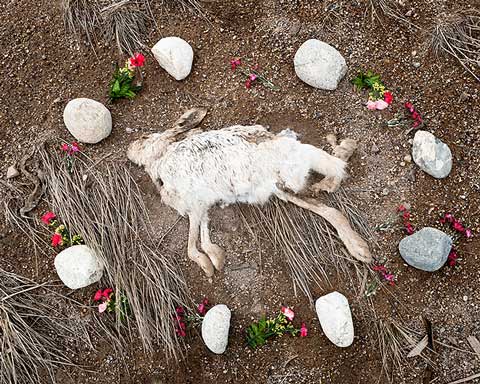 At Rest is a photographic series depicting roadkill on American highways and addressing our human fear of confronting death and viewing the dead. My images draw attention to the fact that, while man has a vast impact on animal and natural life, the dominant religion in America insists that animals do not have a place in Heaven and are, therefore, of little value in our society.
—Emma Kisiel
Though these images capture animals at varying levels of death and decay, Kansas-born photographer Emma Kisiel has managed to evoke beauty and peace in what would normally be unsightly roadkill. Her constructed memorials, built on location at the site of death, honor the sacredness of the animal and seem to ensure a spiritual journey beyond this life.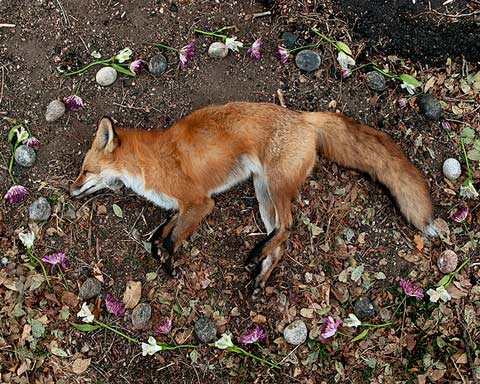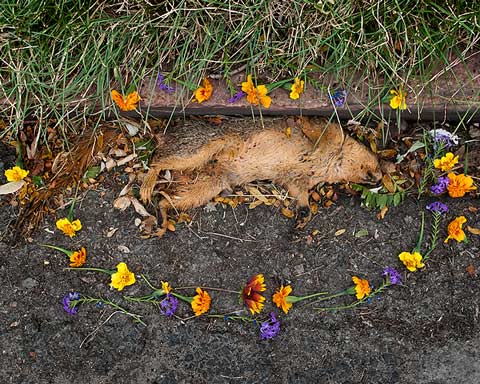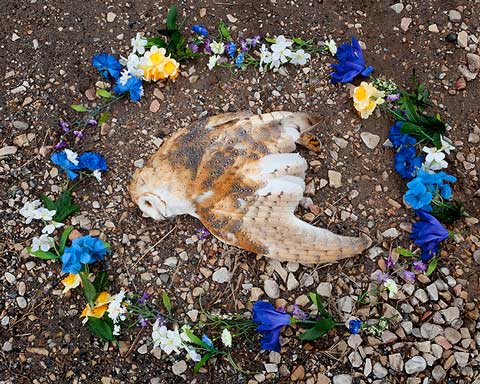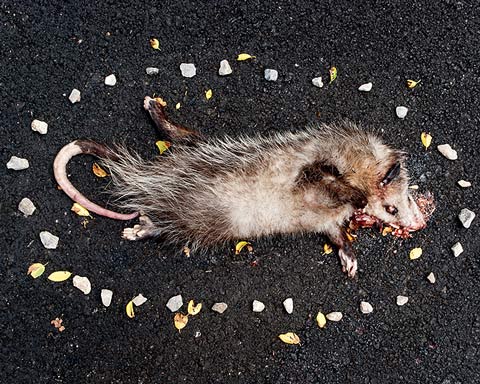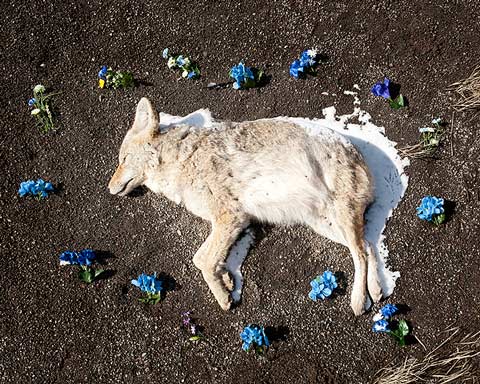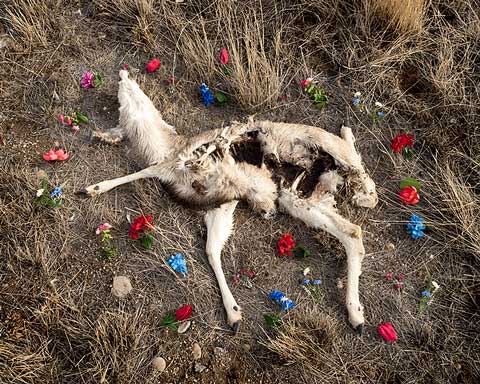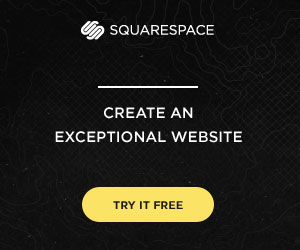 The 2nd Annual Feature Shoot Emerging Photography Awards is an international photography competition for up-and-coming image makers who are ready to kickstart their careers. Five talented photographers will be provided with the resources they need to get their career off to a strong start. Photographers of all disciplines are welcome to submit up to 5 images in any genre. We can't wait to see your best work! Enter here.