"What's He Building In There?" Sundance 2013 New Frontier documentation from Klip Collective on Vimeo.
Klip Collective is a creative shop located in Philadelphia that "makes your visual vortex hurt".  For Sundance this year, they created a 3-D immersive experience combining filmmaking, projection mapping, live action, stop motion and CG animation at The YARD, a local venue in Salt Lake City, UT.
"What's He Building in There?" is a fifteen minute piece inspired by the Tom Waits song of the same name.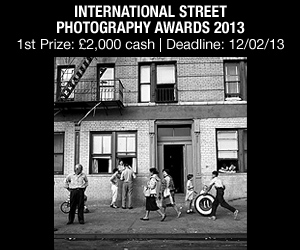 The 2nd Annual Feature Shoot Emerging Photography Awards is an international photography competition for up-and-coming image makers who are ready to kickstart their careers. Five talented photographers will be provided with the resources they need to get their career off to a strong start. Photographers of all disciplines are welcome to submit up to 5 images in any genre. We can't wait to see your best work! Enter here.