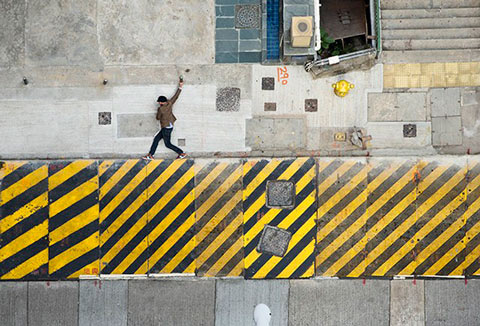 Swedish photographer Christian Åslund brings the 2D video game back to life in his clever series Honkey Kong. The idea was born on the rooftop of a skyscraper while visiting a friend in Hong Kong; the amazing bird's-eye view making quite an impression on Åslund. Later he was commissioned by the shoe brand Jim Rickey to shoot an ad campaign in which he successfully pitched the concept for Honkey Kong: a tribute to classic 2d platform video games—side-scrolling games like Donkey Kong—but using a real person to navigate the streets.
Åslund returned to Hong Kong with a small production team of three, using themselves as the models. He shot from as high above as possible and used a telephoto lens to render the images flat, mimicking the old-school 2D feel. The models would wander below, reminiscent of a character on a trek throughout the city streets. The team used walkie-talkies to direct the person on the ground, communicating the right perspective. Åslund not only delivers a successful tribute to an old classic, but he also expands the scope of ordinary view.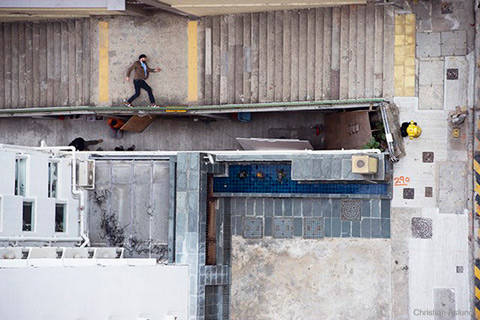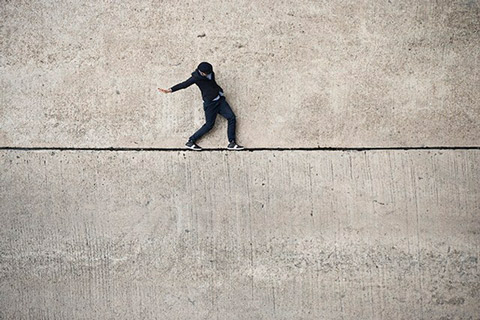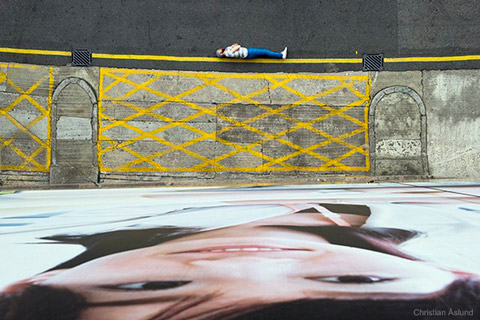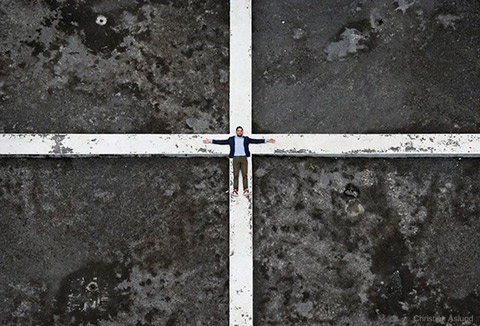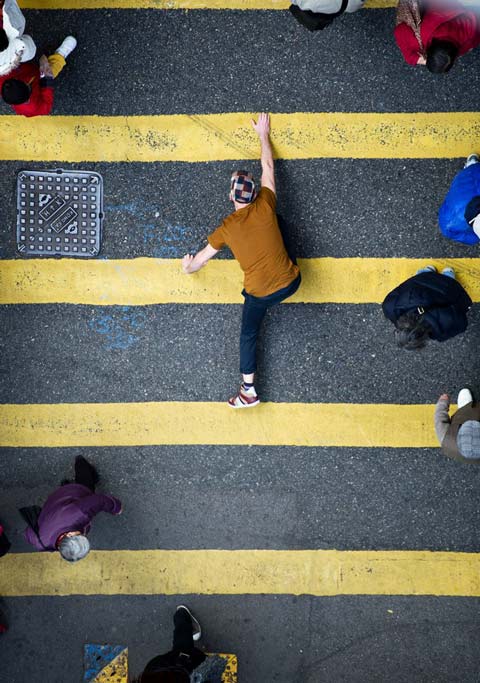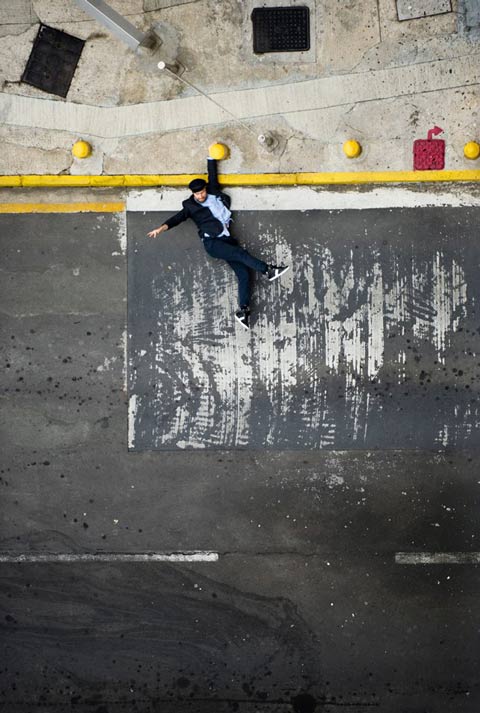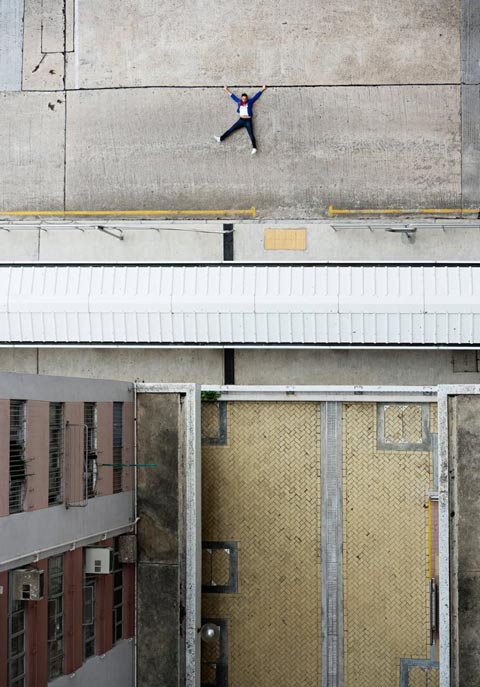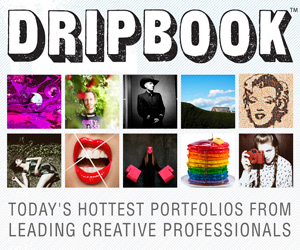 The 2nd Annual Feature Shoot Emerging Photography Awards is an international photography competition for up-and-coming image makers who are ready to kickstart their careers. Five talented photographers will be provided with the resources they need to get their career off to a strong start. Photographers of all disciplines are welcome to submit up to 5 images in any genre. We can't wait to see your best work! Enter here.