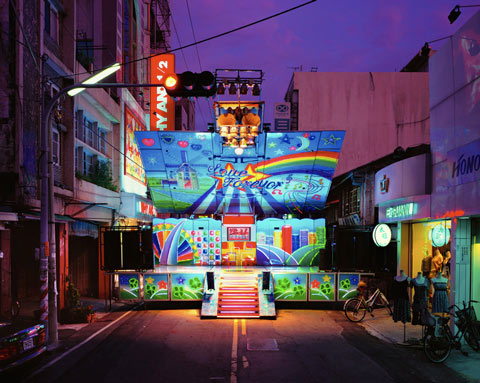 It is my aspiration to convey this unique Taiwanese industry and the abundant cultural messages it exudes with its dazzling totems and soaring ideas, eliciting people's imaginations and connections to the culture of this peculiar entertainment business, which transcends time and space, bonds the horizontal and vertical, and links the planar and three-dimensional.—Shen Chao Liang
Stage is Taiwanese photographer Shen Chao Liang's documentation of the elaborate, unfoldable stage trucks used by performing bands, cabaret, dance and song groups throughout Taiwan. Shot at sunset with 4×5 color reversal films, Liang captures an incredibly unique piece of visual culture. The stages captivate and demand attention; their otherworldly appearance inducing a trance that seems to call us aboard a spaceship ready to take flight.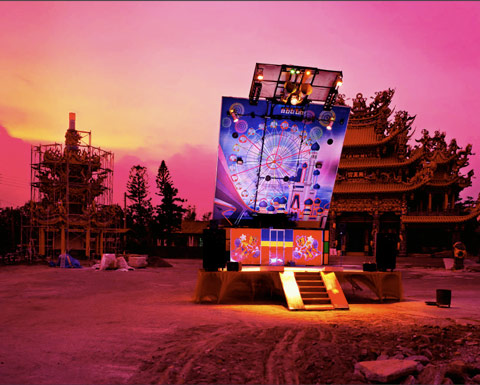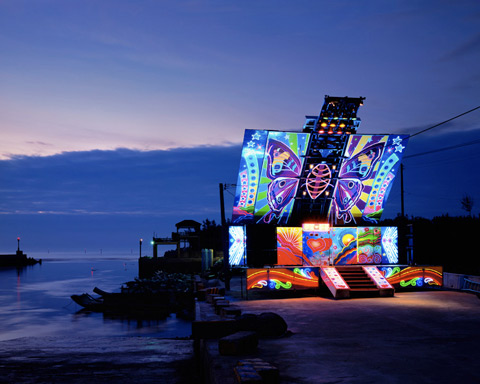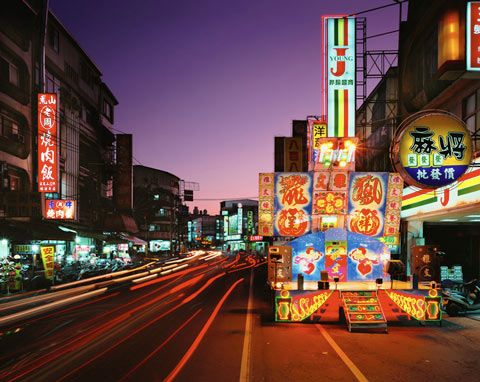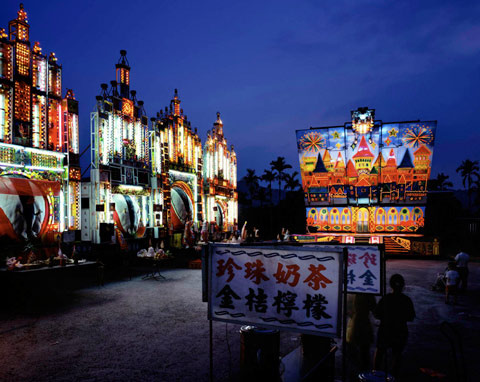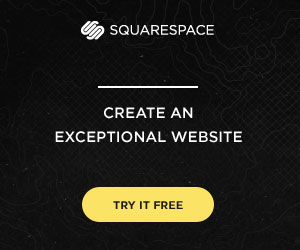 The 2nd Annual Feature Shoot Emerging Photography Awards is an international photography competition for up-and-coming image makers who are ready to kickstart their careers. Five talented photographers will be provided with the resources they need to get their career off to a strong start. Photographers of all disciplines are welcome to submit up to 5 images in any genre. We can't wait to see your best work! Enter here.