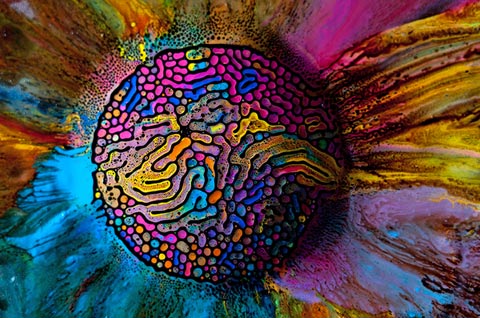 One word comes to mind when looking at Swiss photographer Fabian Oefner's series Millefiori: Wow. Oefner creates these eye pleasing photos by mixing ferrofluid with watercolor and placing the combo on top of a magnet. Ferrofluid is similar in texture and viscosity to motor oil, and it becomes strongly magnetized in the presence of a magnetic field.
Iron particles in the fluid are dispersed and rearranged by the magnetic pull, forming distinct black channels and separating the watercolor from the ferrofluid. The result? Fantastically psychedelic works of art, reminiscent of a dazzling specimen under the microscope. For a real wow factor, watch Oefner's 'making-of' video below.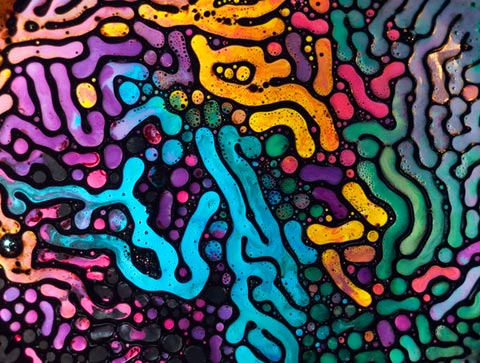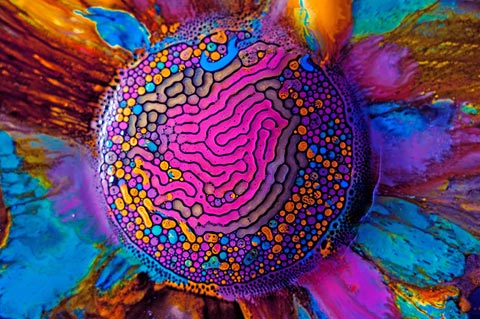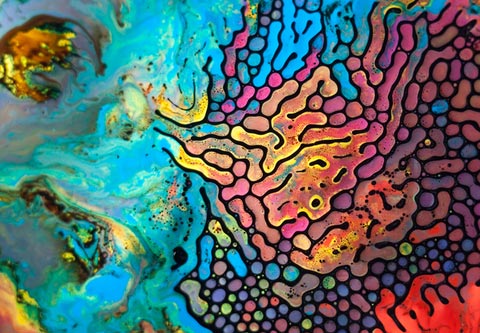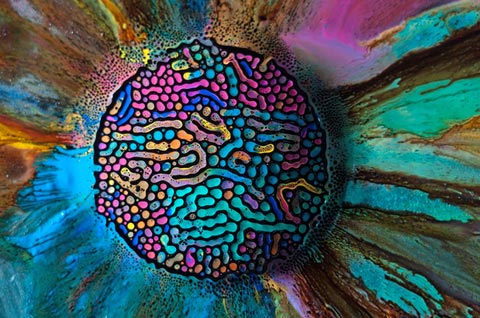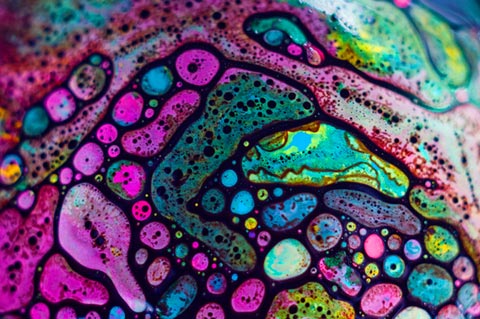 via Good
The 2nd Annual Feature Shoot Emerging Photography Awards is an international photography competition for up-and-coming image makers who are ready to kickstart their careers. Five talented photographers will be provided with the resources they need to get their career off to a strong start. Photographers of all disciplines are welcome to submit up to 5 images in any genre. We can't wait to see your best work! Enter here.