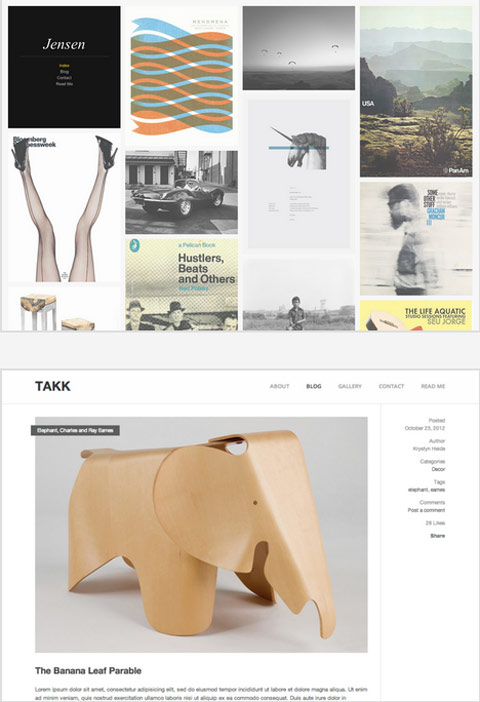 Pictured: Jensen template; Takk template.
If you're a photographer looking to improve your online presence with a redesigned portfolio for the new year, be sure to check out the newly launched Squarespace 6 templates.
Photographers can choose between 11 portfolio sites and 7 blog templates, all of which are easy to set up and navigate. Their contemporary styles work for fine art, documentary, fashion or commercial photography portfolios, and their templates are 100% customizable. The templates are unique in that they offer a way for photographers to combine galleries, pages and blogs all in one, which saves the hassle of maintaining sites across multiple platforms. Furthermore, Squarespace processes the images at a variety of different sizes so that they work well on virtually any device.
Select a template to start a free 14-day trial.
*Squarespace is a Feature Shoot sponsor.
The 2nd Annual Feature Shoot Emerging Photography Awards is an international photography competition for up-and-coming image makers who are ready to kickstart their careers. Five talented photographers will be provided with the resources they need to get their career off to a strong start. Photographers of all disciplines are welcome to submit up to 5 images in any genre. We can't wait to see your best work! Enter here.