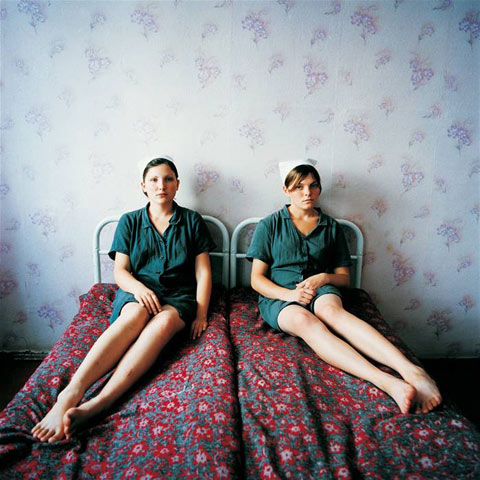 Sailboats and Swans, shot in seven prisons in the Ukraine and Russia over the past six years, explores what it means to be locked and constantly watched. The title refers to the idiosyncratic, and almost mocking, bucolic and fantastical murals and wallpaper backgrounds I found throughout the prisons. These contradictions of life in prison abound in girls' flowery dress prison uniforms, murderers working as nannies to other women's babies in the new mothers' prison, young girls serving time alongside grandmothers – perhaps witness to their own futures, and the mesmerizing human blend of fear and cruelty in the boys' and mens' prison – where big tattooed bodies are now zombie-like, worn down by the daily travails of trying to survive being locked up in a world devoid of hope.—Michal Chelbin
Israeli born and based photographer Michal Chelbin fostered connections along the way that gained her rare access to the prisoners. Her portrait sittings sometimes lasted for hours, Chelbin never asking about the crime committed until after the portrait was finished. Sailboats and Swans is currently on display at Andrea Meislin Gallery in New York through January 19th, 2013. The monograph was published this fall by Twin Palms Publishers.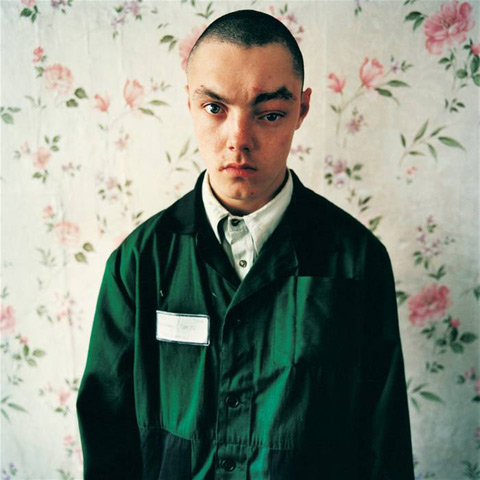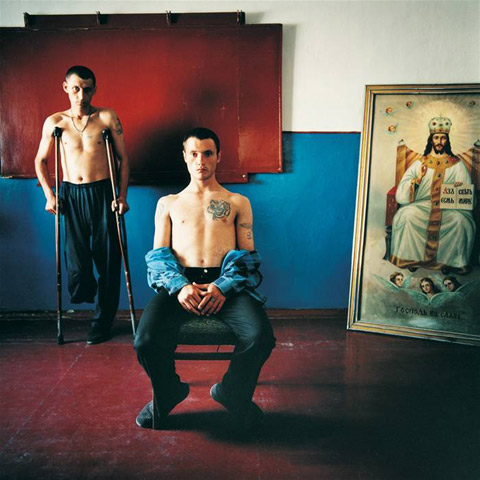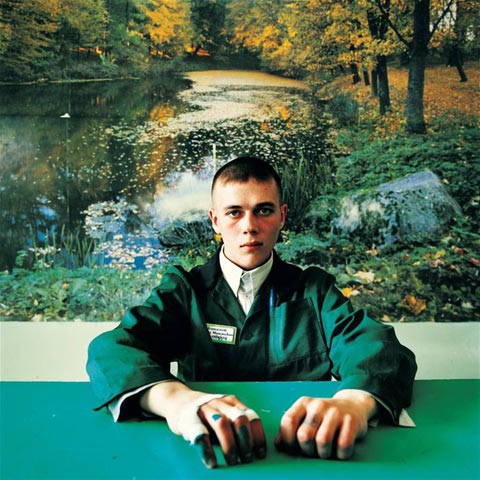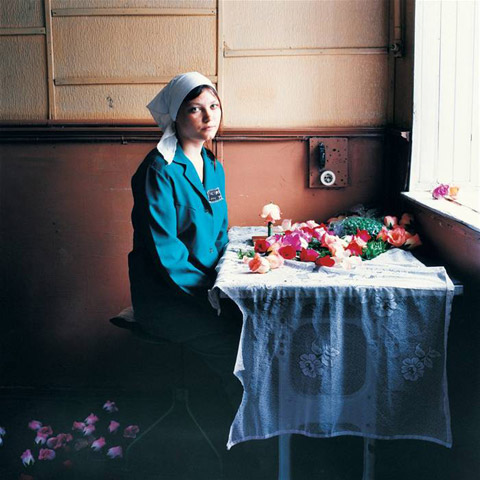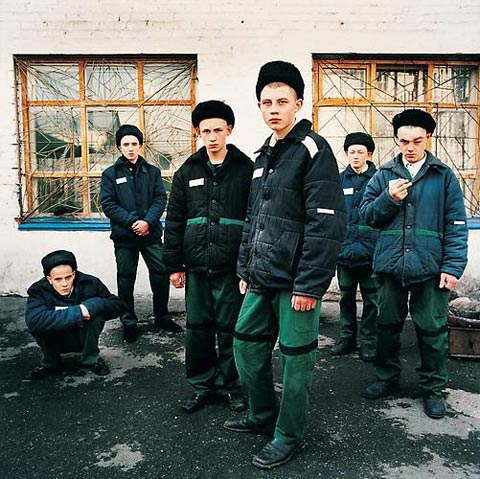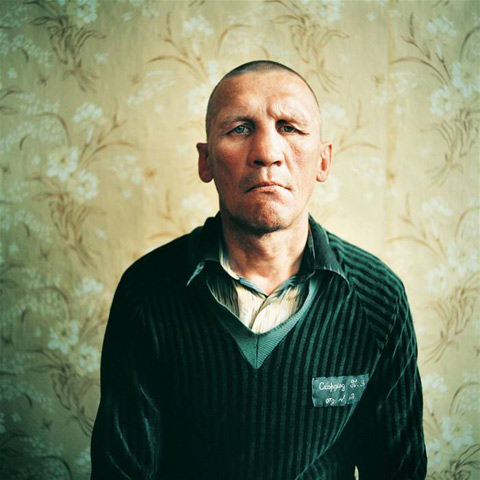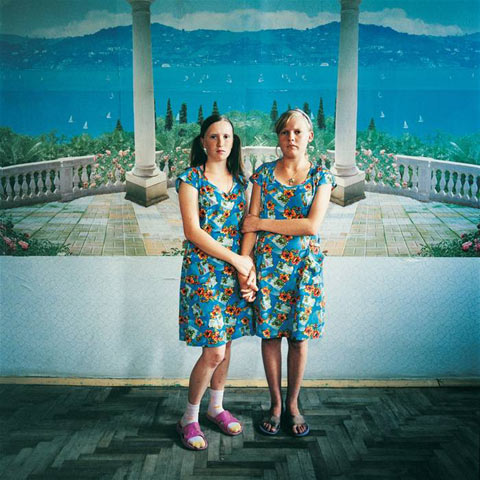 (via Animal New York)
The 2nd Annual Feature Shoot Emerging Photography Awards is an international photography competition for up-and-coming image makers who are ready to kickstart their careers. Five talented photographers will be provided with the resources they need to get their career off to a strong start. Photographers of all disciplines are welcome to submit up to 5 images in any genre. We can't wait to see your best work! Enter here.