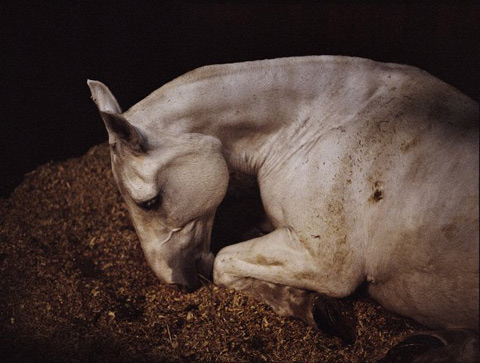 Anima is a series commissioned by the Corcoran Gallery of Art by Dutch photographer Charlotte Dumas that captures intimate portraits of burial horses of Arlington National Cemetary. Using only available light, Dumas photographed the horses in their stalls after a day of work.
Anima opens at Julie Saul Gallery in Chelsea on January 10, 2013.
The 2nd Annual Feature Shoot Emerging Photography Awards is an international photography competition for up-and-coming image makers who are ready to kickstart their careers. Five talented photographers will be provided with the resources they need to get their career off to a strong start. Photographers of all disciplines are welcome to submit up to 5 images in any genre. We can't wait to see your best work! Enter here.