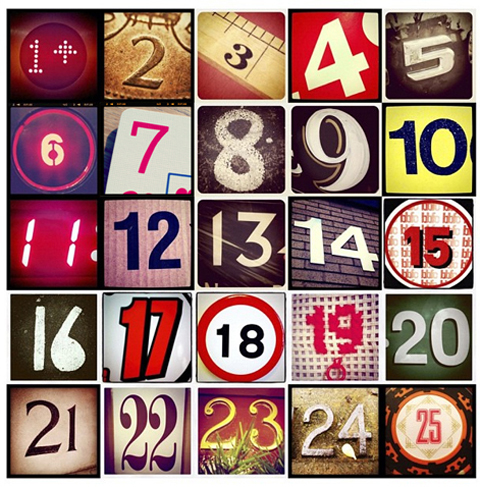 David Sykes' 2011 Adventgram
For the second year running, still life photographer David Sykes is at work on his Adventgram Project. Every day until Christmas, he will shoot the number of the date on his phone and publish it on Instagram. This year, Instagram users can participate by posting their own numbers using the hashtag #adventgram. 10 prints of Sykes' final 25 numbers will be awarded to the best participants.
This post was submitted by contributing editor Amanda Gorence.
If you're a photographer, you can now promote your new series, website, gallery show, recent assignment, etc. on Feature Shoot for an affordable price. Find out about becoming a Spotlight Photographer here.
The 2nd Annual Feature Shoot Emerging Photography Awards is an international photography competition for up-and-coming image makers who are ready to kickstart their careers. Five talented photographers will be provided with the resources they need to get their career off to a strong start. Photographers of all disciplines are welcome to submit up to 5 images in any genre. We can't wait to see your best work! Enter here.