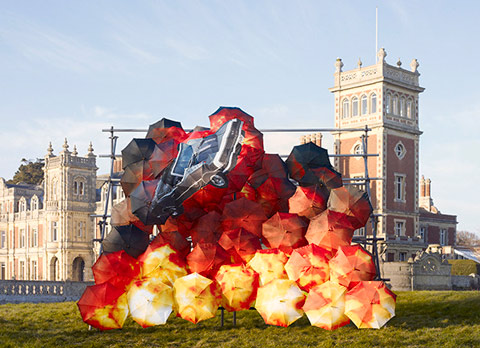 Pop Pop BANG is series of installations by photographer Thomas Brown and creative director Anna Burns that explore the world and appeal of masculine B-movies. The duo has created three walls of umbrellas depicting common B-movie themes; guns, girls and explosives; and incorporated them into British landscapes—a forest, London's docklands and the grounds of Suffolk Manor house. The exhibition is currently on display at the Mother agency in London.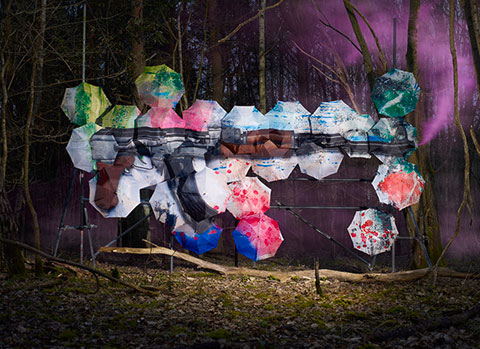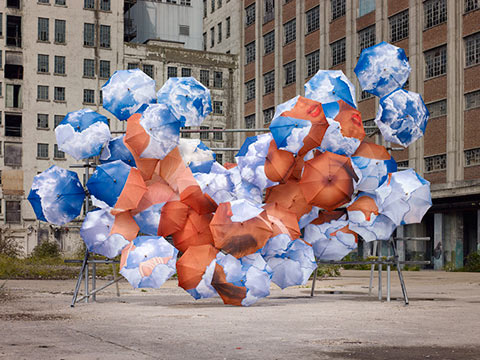 This post was contributed by contributing editor Amanda Gorence.
The 2nd Annual Feature Shoot Emerging Photography Awards is an international photography competition for up-and-coming image makers who are ready to kickstart their careers. Five talented photographers will be provided with the resources they need to get their career off to a strong start. Photographers of all disciplines are welcome to submit up to 5 images in any genre. We can't wait to see your best work! Enter here.