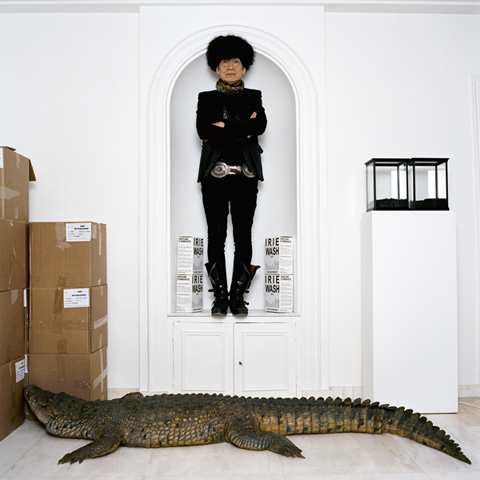 Irié, fashion designer
A young performer stands beside books and records piled high, his clothes scorched for reasons unknown. A fashion designer gazes stoically at the photographer's lens while a toothy reptile lurks near his feet. Holding his skateboard, a sociologist returns to the room he lived in as a child.
These are but a few of the captivating scenes Reims-based photographer Baudouin has been capturing for years of his life. A well-known and admired portrait photographer in the French media, Baudouin has long been interested in observing and photographing Parisians in their natural, everyday habitats. In this sense, perhaps, he is like an anthropologist with a very nice camera.
An exhibit featuring some of the photographer's recent work, 75 Parisiennes, Baudouin will run through December 1st at Galerie Clémentine de la Féronnière in Paris.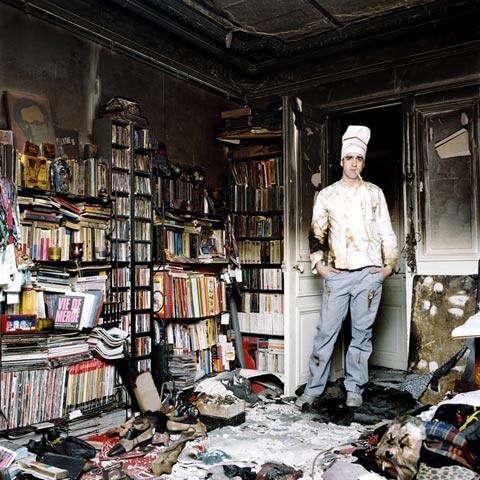 Nicolas, performer
Jean Philippe, artist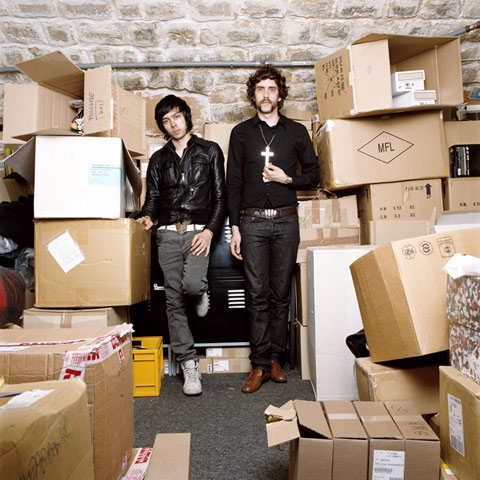 Xavier and Gaspard, DJ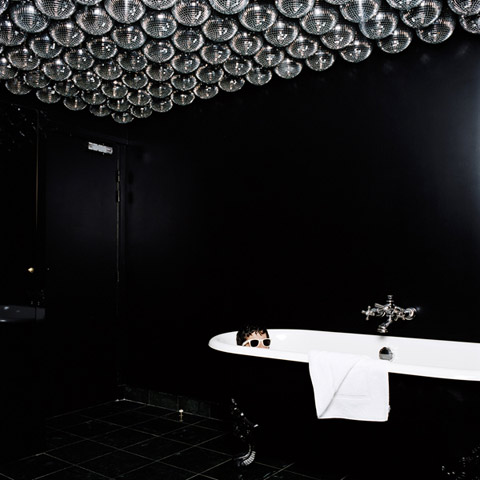 André, artist
Philéas, baby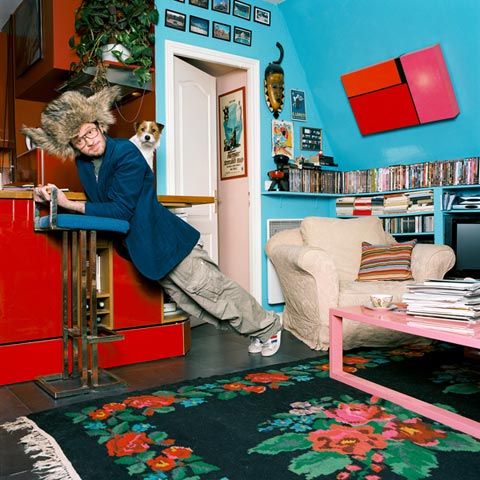 Franck, actor
This post was contributed by Megan Ramirez.
The 2nd Annual Feature Shoot Emerging Photography Awards is an international photography competition for up-and-coming image makers who are ready to kickstart their careers. Five talented photographers will be provided with the resources they need to get their career off to a strong start. Photographers of all disciplines are welcome to submit up to 5 images in any genre. We can't wait to see your best work! Enter here.