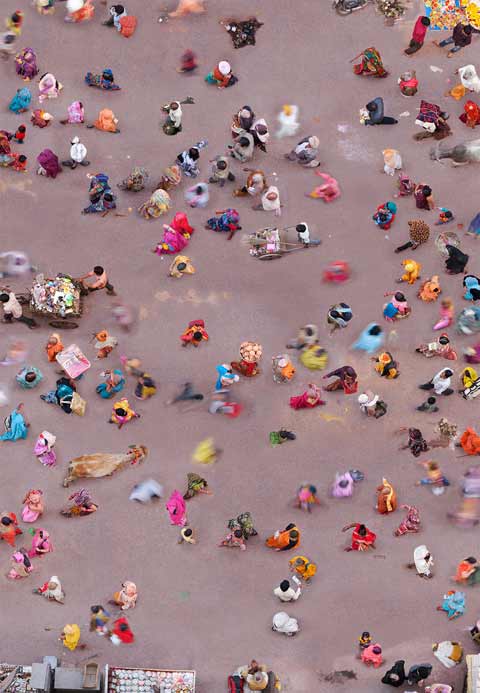 Vrindavan (41 Min)
In this series of photo collages, entitled Count for Nothing, the progression of time becomes visible by layering several recordings of a given place together to construct a singular image. Various instants in time are being linked as if they took place at the same moment, offering a spatial experience of the progression of time.

The titles refer to the specific locations or events which took place and are always accompanied by the exact duration during which the recordings are made to delineate a particular frame. The photos which have been taken at sites traversing the globe, are always captured from various perspectives overhead against natural monochrome grounds. These monochrome surfaces place the events at first sight in a strikingly abstract context, against which people from disparate cultures seen from above do not necessarily appear so different. But when we scrutinize the figures and events more closely they help us to localize different habits and rituals very precisely.—Katrin Korfmann
Katrin Korfmann grew up in Berlin, Germany and lives and works in Amsterdam. Stemming from her background in photography, Katrin Korfmann's works in various media – photo works, videos and installations – are concerned with photographic concepts of framing, perspective, and the social dimensions of perception, such as the relationship between the observer and the observed, the effect of the camera on behavior and the social codes of looking in public environment. This work will be on view in Los Angeles at the Kopeikin Gallery through December 22, 2012.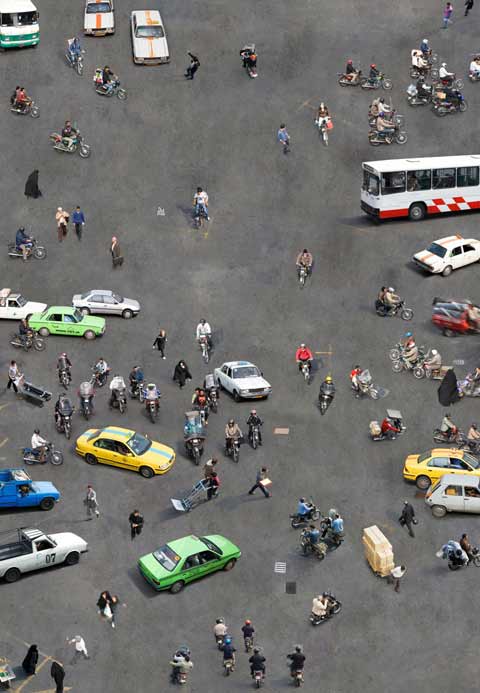 Chaharrah Sadi (24 min), Tehran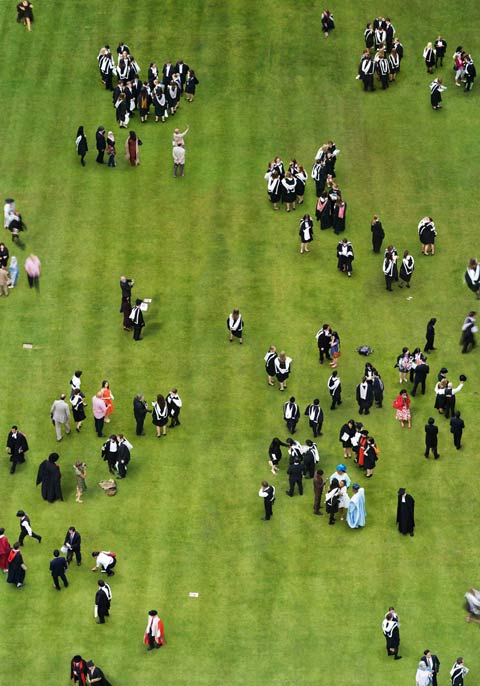 King´s College (7,5h 2d), Cambridge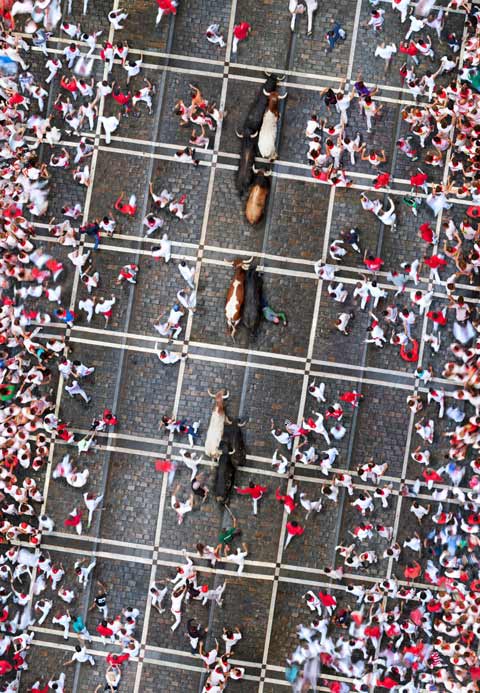 Running with the Bulls (2 x 12 min), Pamplona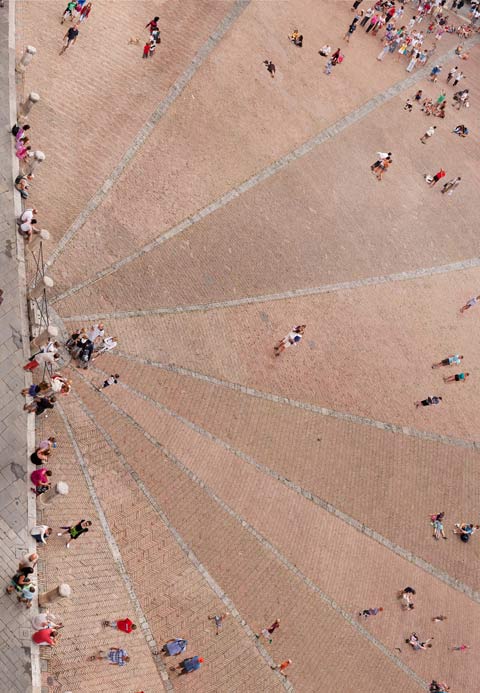 Siena (21 min)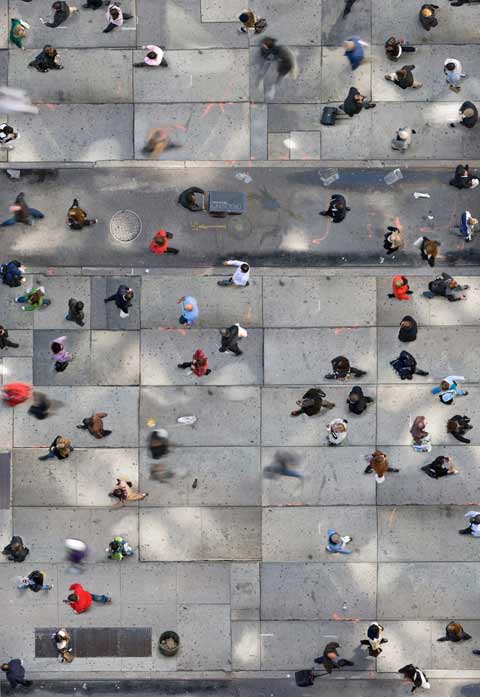 Madison Boogie Woogie (64 min) New York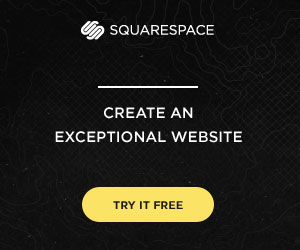 The 2nd Annual Feature Shoot Emerging Photography Awards is an international photography competition for up-and-coming image makers who are ready to kickstart their careers. Five talented photographers will be provided with the resources they need to get their career off to a strong start. Photographers of all disciplines are welcome to submit up to 5 images in any genre. We can't wait to see your best work! Enter here.