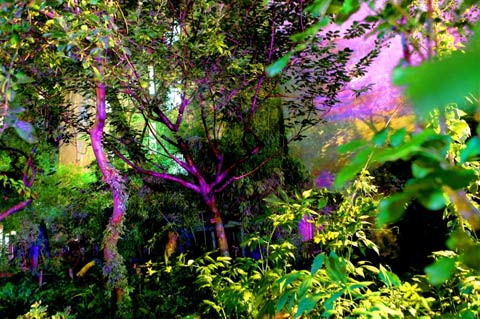 6th St. and Ave B Community Garden #2, 2011
Community gardens are a vital resource in NYC, especially in the crowded East Village. Most of these gardens were born out of desolation and rubble in the late 1970's and early 1980's at a time when NYC's fiscal problems and uncontrolled crime rate had left the East Village a forsaken place with abandoned buildings, empty lots, and crack houses. People banded together to save the neighborhood that the city ignored. They renovated buildings, and began to empty the trash and rubble strewn lots situated between their buildings in order to transform them into gardens. The creation of the community gardens were key to the revitalization of the area.

Decades later, those gardens that have survived gentrification and development have flourished and seedlings have grown into trees. Each garden is individually maintained by a diverse community of volunteers, and reflects the unique character of the garden members and the people that visit them.

I especially enjoy visiting these gardens just as dusk settles in and a mysterious beauty surfaces. My goal with this work is to capture the surreal essence of these "Magic Gardens" after sunset.

In August of 2011, my photographer buddy Jay Elliot passed away. Jay was a college friend who was an early influence on my becoming a photographer. He took breathtaking and unique images of flowers and plants and photographed beauty with artistic integrity.

In September I made a commitment to begin documenting the many gardens in what I consider my own backyard, motivated by Jay's untimely death. This work is dedicated to the memory of Jay Elliot, RIP.—George Hirose
New York photographer George Hirose is currently an Associate Professor at Pratt Institute in Brooklyn, New York, having taught at Kingsborough Community College, Ramapo College, and the University of Alabama. His photographs have been exhibited in many one-person and group shows nationally and abroad. He is represented by Ernden Fine arts in Provincetown, MA and Bloom Projects in NYC.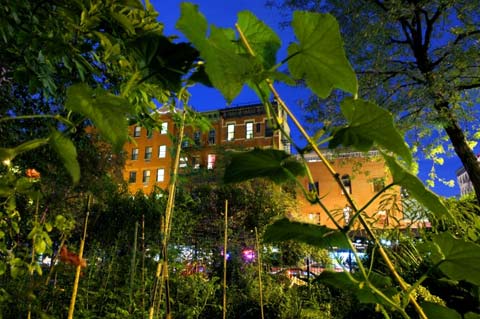 6th St. and Ave B Community Garden #1, 2011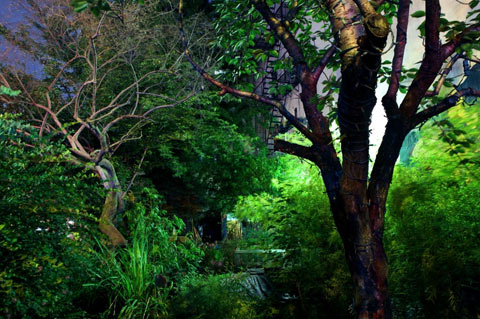 The Secret Garden (Corner of 4th St, and Ave C), 2012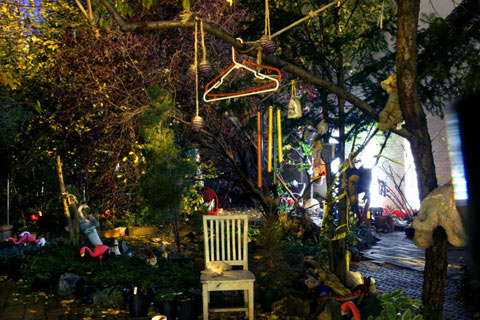 Earth People (8th St. btwn Ave A & B), 2011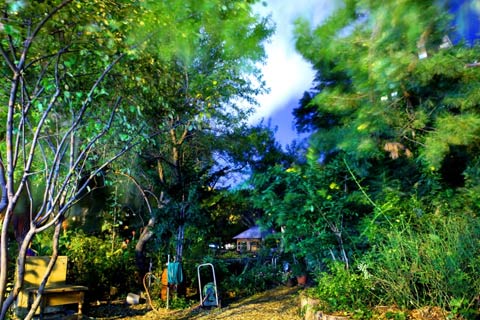 9th Street Community Garden #1 (Ave C), 2011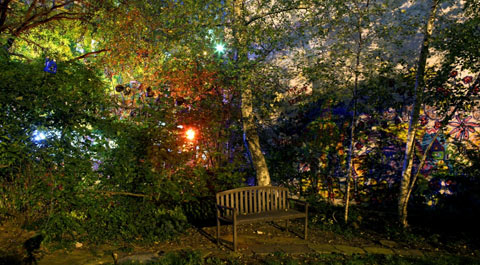 La Plaza Cultural Armando Perez #2, (9th St. betwn Ave B & C), 2011
If you're a photographer, you can now promote your new series, website, gallery show, recent assignment, etc. on Feature Shoot for an affordable price. Find out about becoming a Spotlight Photographer here.
The 2nd Annual Feature Shoot Emerging Photography Awards is an international photography competition for up-and-coming image makers who are ready to kickstart their careers. Five talented photographers will be provided with the resources they need to get their career off to a strong start. Photographers of all disciplines are welcome to submit up to 5 images in any genre. We can't wait to see your best work! Enter here.