I know what you're thinking: you've seen this kind of thing before. Perhaps you're even sick of seeing photographs of exploding objects and food. However, we believe self-described 'obscure photographer' Alan Sailer is onto something.
An engineer by trade, Sailer finds toys at garage sales, fills them with colored gelatin, then blows them up with firecrackers in his garage. He's clearly having fun with these experiments, and the results are freaky and grotesque, yet oddly appealing. For everyone who has wanted to blow up an annoying Mr. Potato Head and photograph the carnage, too late. It's been done.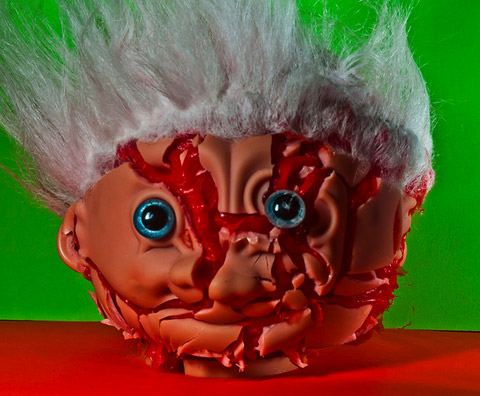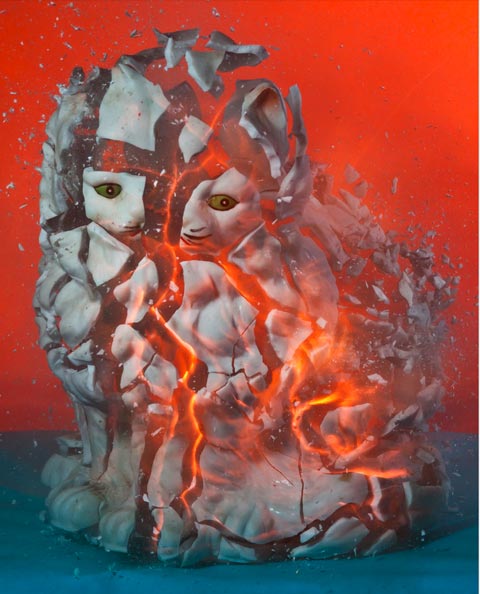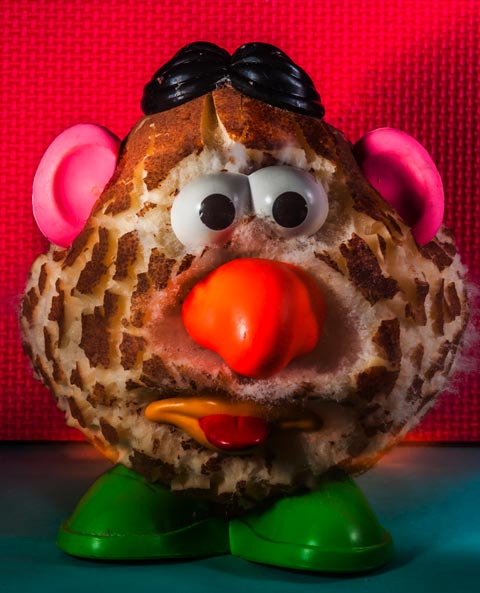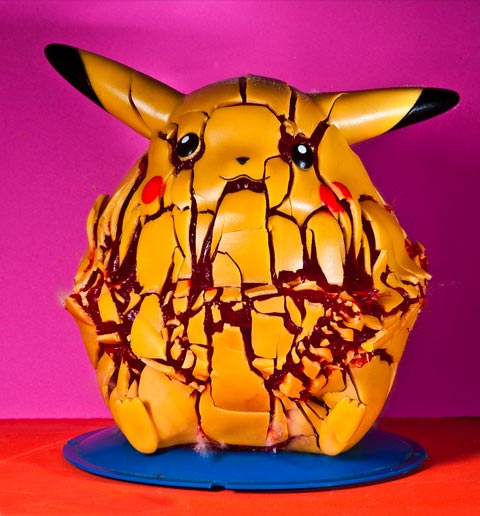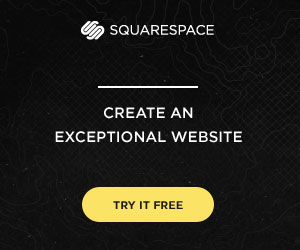 The 2nd Annual Feature Shoot Emerging Photography Awards is an international photography competition for up-and-coming image makers who are ready to kickstart their careers. Five talented photographers will be provided with the resources they need to get their career off to a strong start. Photographers of all disciplines are welcome to submit up to 5 images in any genre. We can't wait to see your best work! Enter here.