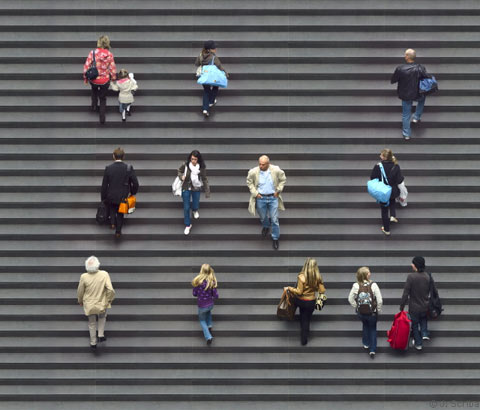 I'm reluctant to call his work photography as I abandon the methods that have defined the medium in the art world: Instead of using a camera to create a picture out of a deliberately chosen frame of reality, capturing the composition in that notorious "decisive moment", I use a form of robotic image acquisition. I usually set up a camera very much like a scientific experiment, to obtain technically optimized input, triggering the shutter automatically whenever suitable subjects enter the field of view. Those images, typically recorded by the thousands during the first stage of a project, are the building blocks for a different kind of creation.—J. Scriba
J. Scriba is a media artist, physicist, fine art photographer based in Elmshorn, Germany. This work is from his series, Stairs, which he photographed at Berlin Central Station.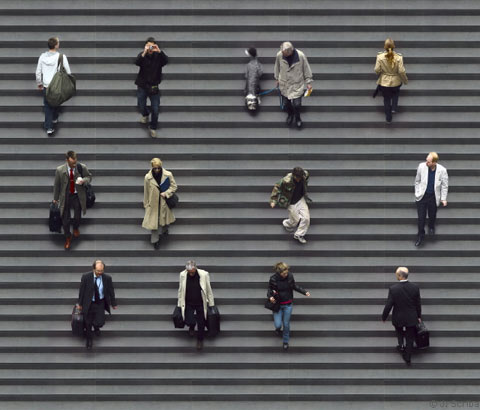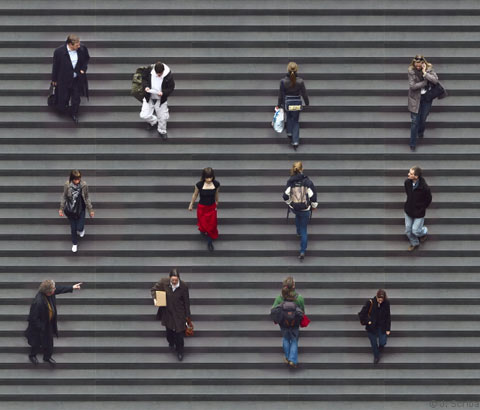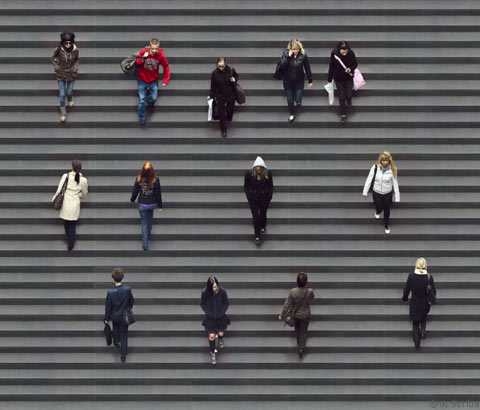 via Oitzarisme
If you're a photographer, you can now promote your new series, website, gallery show, recent assignment, etc. on Feature Shoot for an affordable price. Find out about becoming a Spotlight Photographer here.