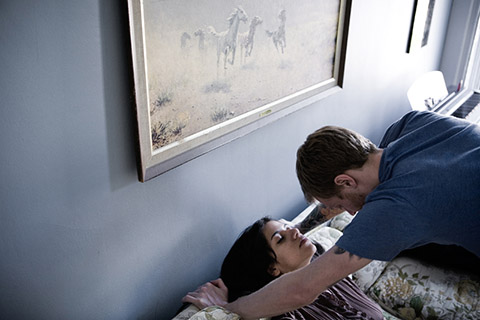 The average human heart beats about 100,000 times per day, and if one has a 'preventricular arrythmia' it means that one's heart beats roughly 110,000 times. Around the time I was shooting this series on young love in big cities, a cardiologist informed me that I had this so-called condition… apparently fairly common, particularly in young women, and not much to worry about because there was nothing she could do to change it.

However, the idea of having extra heart beats seemed to hold a certain poetic relevance to the relationships I was photographing. Even the alienating medical technical term for a condition so common and simple brought to mind the idea of neurosis in love, uncertainty, intense moments of feeling lost and intense relief in being found, and how the complexity of these experiences is in no way diminished by how familiar an experience it is to most people at some point in their lives.

As I continued to create the images for the series, I considered the impact that truly falling in and out of love for the first times has on one's identity, the objectives or expectations you bring to your relationship as both individuals struggle to figure out what they want, the small often claustrophobic apartments that young people often live in usually because they've moved into a one-person flat to save money, the solidarity you feel with the person you share the intensity of the city with, your partner through every experience, good or bad, your closest friend.—Sabine Mirlesse
Sabine Mirlesse is a recent graduate of the Master of Fine Arts in Photography and Related Media program at Parsons the New School for Design in New York City. She currently lives and works in Paris and will be traveling to Armenia this fall to begin a new body of work.