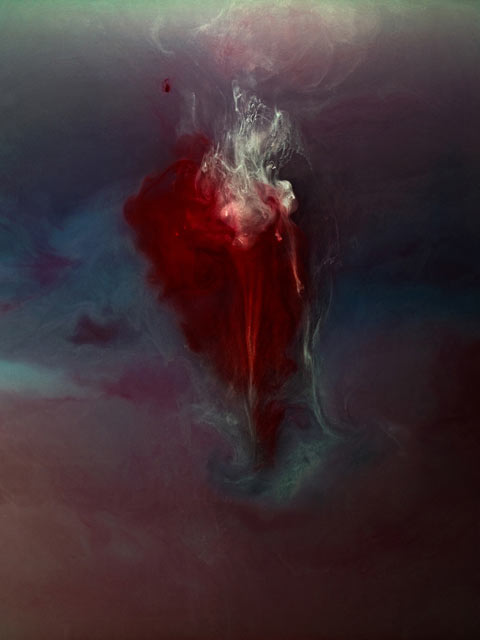 By photographing vibrant pigments underwater, London-based photographer Giles Revell has imagined what pressure must feel like for free-divers.
Freediving is an exteme sport also referred to as apnea, where men and women plunge without any gear into the ocean on one breath. The best freedivers in the world can hold their breath for four minutes sometimes reaching depths of over 700 feet as the ocean's weight compresses on their body. If safety precautions are not followed, divers can lose consciousness and experience a blackout.
Revell, represented by VAUGHAN HANNIGAN, photographed this series for The Times Magazine: Eureka.